Xperia P2 Leaked – Probably The Game Changer For Sony
Sony's flagship Xperia Z4 was a bit of a disappointment, but the company's next midrange phone may actually turn things around. A newly-leaked Xperia P2 handset appears to offer some solid specs and a sleek design.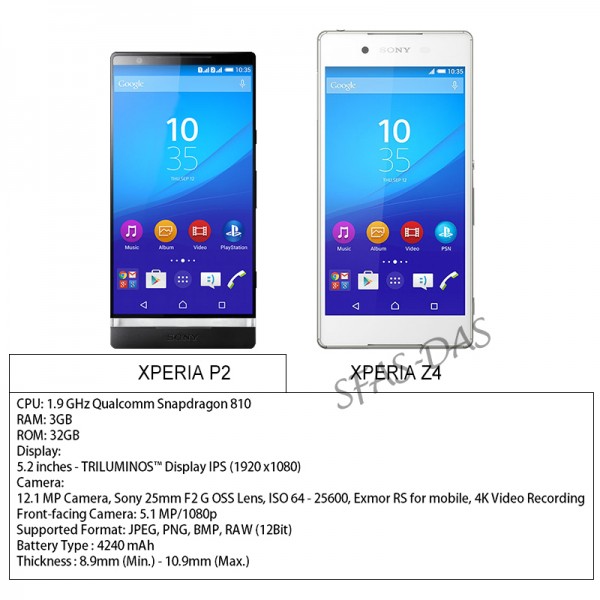 The new device recently popped up on Chinese site cnBeta, where it was pictured alongside the Xperia Z4 with a full list of specs. The Xperia P2 apparently packs a 5.2-inch 1080p display, a Snapdragon 810 processor, a 4240mAh battery, a 12.1-megapixel primary camera, a 5.1-megapixel front-facing shooter, 3GB of RAM and 32GB of storage. Overall that sounds like a pretty nice smartphone, though we're not sure why Sony wouldn't include a more powerful camera like the one in its recent flagship handsets.
The Xperia P2 also looks pretty nice thanks to some super-thin bezels along the sides and top of the device. The bottom of the phone appears to feature a thin transparent strip, like the original Xperia P, which gives it a slightly uneven look. Hopefully the new handset doesn't sacrifice ergonomics in the name of unique design.
There's no word when the Xperia P2 will hit stores or how much it will cost, though we may learn more this September during IFA 2015. Until then we'll keep an eye out for any more information on what could be Sony's next major mobile device.
Source: ANDROIDCENTRAL