With the launch of GTX 980Ti by Nvidia every manufacturer is coming up with thier own take on the the GTX 980Ti. Zotac being one of the forerunners among them decided to up the ante by releasing not one but five new SKU's.
The SKU's are:
The reference version with 1000 MHz/1076MHz core/boost speed and features a blower, with 6GB of GDDR4 RAM, 384-bit memory bus.
GeForce GTX 980Ti AMP Extreme with 1253MHz/1355MHz core/boost speed, with EKO fans, IceStorm cooling, POWER BOOST and LED illumination.
GeForce GTX 980Ti AMP! model with 1051MHz/1140MHz core/boost speed,IceStorm cooling system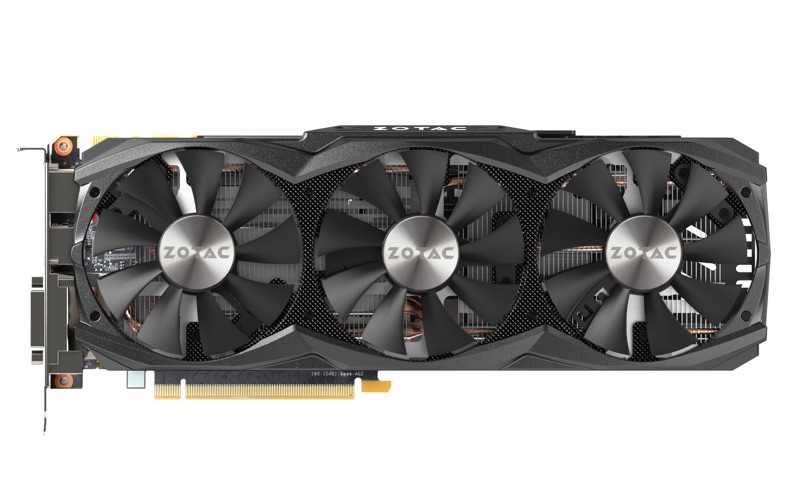 Lastly, Zotac GeForce GTX 980Ti ArcticStorm features a 1025MHz/1114MHz core/boost speed. Lastly the card also features support for an all-copper waterblock, Carbon ExoArmor, and three 90mm fans.