AMD confirms Fiji graphics card announcement for E3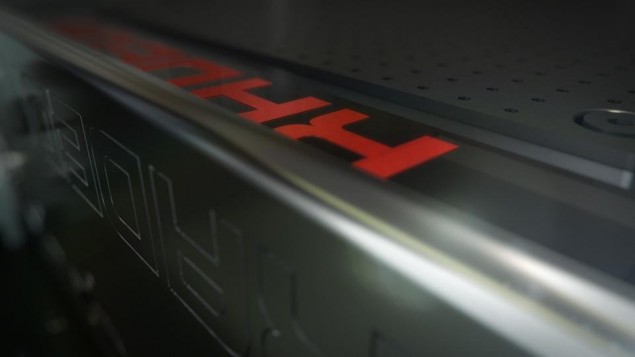 Lisa Su, CEO of AMD has formally showcased their most recent Fiji GPU at Computex 2015. The new chip is the first to highlight High Bandwidth memory which joins the stacks of DRAM in vertical position with one another to spare space and convey faster performance than a past era of GDDR5 innovation while conveying better performance per watt. AMD has also confirmed that they will be officially announcing the AMD Radeon Fury graphics card at the E3 event hosted by PCGamer and AMD on 16th June, 2015 at 9-10 AM (PST).
AMD held a press conference at Computex on Wednesday to talk about its new Carrizo notebook processors. A few months back, it was rumored that AMD would launch Carrizo at the hardware show in Taipei, but that didn't turn out to be the case, while AMD's Computex press event was mostly about notebook APUs, the GPU powering AMD's new cards did make a brief appearance in Taipei, however—CEO DR. Lisa Su held up the GPU on stage to tease the E3 reveal.
The Fiji GPU was shown ahead of the official launch that is planned for 16th June , they previously had plans to show off the complete Radeon Fury card but that changed after the launch of the GeForce GTX 980 Ti and now AMD is making a few adjustments in terms of clock speeds to further optimize the performance of the said card. AMD's Vice President did claim at the event that the Fiji GPU based card will be the fastest in the world however that cannot be confirmed at the moment since conflicting reports came in yesterday that the card may end up delivering similar performance as the 980 Ti.
The new memory technology could also help shrink the size of GPUs, or add more memory in the same area. About 1GB of HBM memory takes up 95 percent less than the same amount of GDDR5 memory, so you free up a lot of room on a circuit board, said Robert Hallock, technical marketing manager at AMD.

"HBM satisfies the appetite for smaller device. There is this appetite for powerful, portable systems… but they don't want to give up performance either," Hallock said.
The Fury card was earlier teased by Johan Andersson earlier on his twitter feed .
There will be two classifications of the Fiji die. The Fiji XT (uncut) die and Fiji PRO (cut). Both classifications will have 4GB of HBM memory however, Fiji XT will be a reference water-cooled card.  This means that AIBs will not be allowed to make any modifications to the design . Featuring a closed loop AIO cooler, the Fiji XT GPU will feature in the AMD Radeon R9 Fury 'X' GPU .
Other details that we now know is that the water cooler has allegedly been supplied by CoolIT and has a very short PCB. The reason this can happen is because the power supply circuitry has been moved closer to the GPU core which allows a reduction in total size. The card has 6 power phases powered by 2x 8-Pin connectors and draws upto 375 Watts. The data sheet recommends using a PSU of atleast 700 watts for the typical system. A single HDMI 2.0 and 3 DisplayPorts (1.2) are present .
The alleged specs for the Fury X , Fury and 390x