So, another month, and in comes strings of event. This time, it was a launch party of the highly reputed games OVERWATCH and DOOM on 5th June. I know, we are a tad bit late, but the sooner the better eh ?
So, NVIDIA India along with us i.e Techarx was the brain behind the said event. And biggest help came from Mr. Gurjyot Singh, the owner of Battleground Gaming cafe, who provided us with the venue.
The event started at 4 in the evening, and we were helped into sitting in the computers provided there. Six computers were made available to us for Overwatch, and two computers were made available for DOOM. The cafe regulars were exceptionally friendly and helpful, when it came down to understanding how to play the heroes in Overwatch. Ultimately, we were paired up in a team of six and thrown out in the battlefield to play against random matchmaking which was, again, pretty fun to say the least. Occasionally, some people would get up to play some random pew pewing, GORY PEW PEWING infact. Yes, we would occasionally play some DOOM because, c'mon. It's DOOM.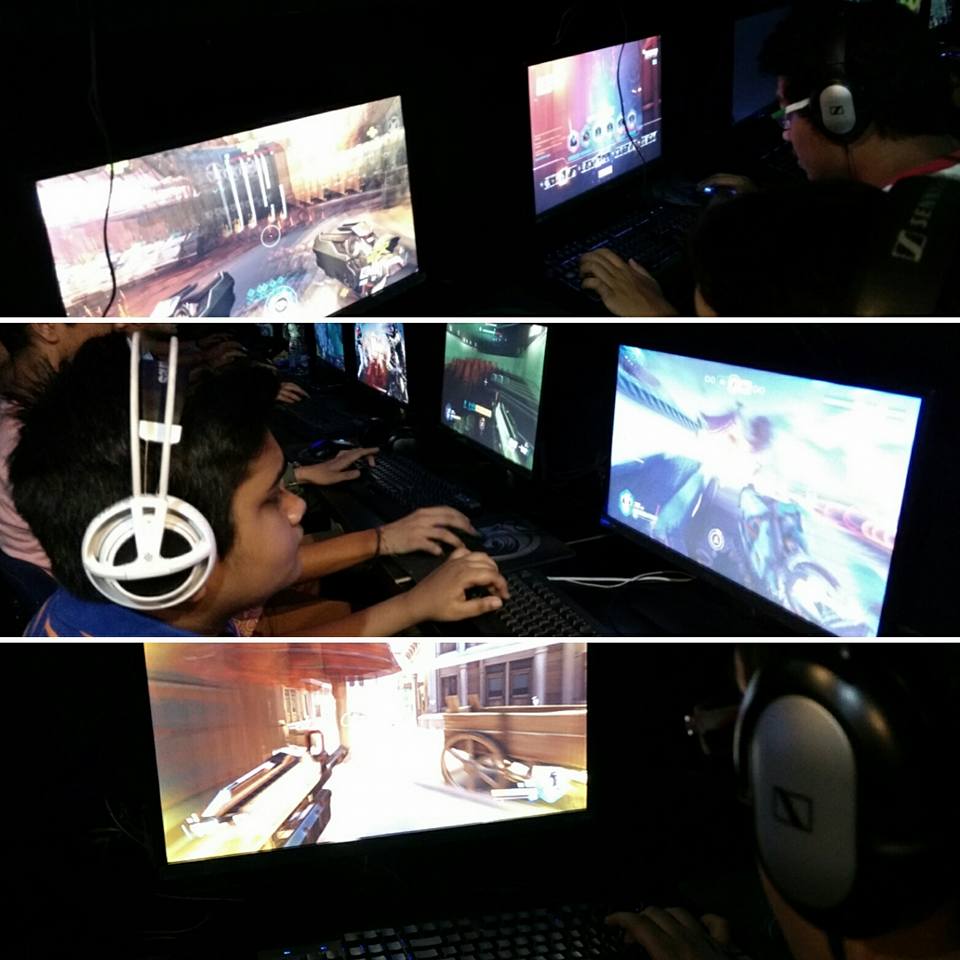 Apart from that, many of us who wanted to play something else, got their hands on the PS3s and the PS4 available here and us folks had some friendly 1 on 1 Injustice competition among us, and played some Uncharted 4 too.
And this went on till 8 o'clock, and the invitees, were, quite happy with the experience to say the least(Atleast that was what I perceived from their expression).
Here's hoping that we get events like this happening here more, and, even more people visiting these events.