Creo Mark 1 Runs on Fuel OS
Creo a Bangalore based company has officially launched its  first smartphone ever known as CREO Mark 1. The phone will be running on their own made Fuel OS  on top of customized Android Lollipop 5.1.1. Creo claims that their OS  will deliver updates at regular interval just like or even far better than Chinese company Xaomi.
Lets take a look to a  Intro of this device
https://www.youtube.com/watch?v=rA8tnMYPriw
Creo Mark 1 sports a 5.5- inch QHD display with a resolution of 1440 X 2560 which has a pixel density of 534 ppi.Creo has a metal frame and a glass back.It is powered by Mediatek True octa-core processor which is clocked at 1.95GHz. The device has 3GB of RAM and comes with 32 GB of internal storage which can be expanded up to 128 GB via microSD card.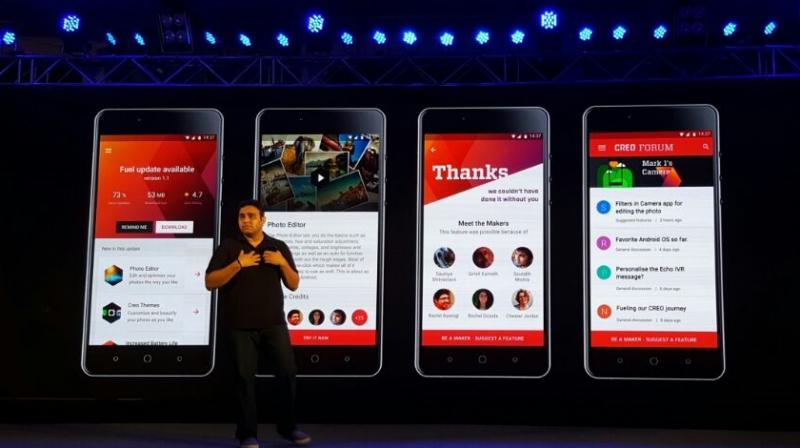 Creo Mark 1 has 21 Megapixel camera at the back which has Sony sensor and 8 Megapixel at front. The camera of this device supports 4K video recording and has electronic stabilization . not onthat, the camera can also record slow-motion video at 120 Fps at full HD Resolution. For the selfie Lovers Creo has added a feature called 3D photo which can be exported as a video or . GIF .
The Device supports Dual sim and also supports LTE . the device gets its juice from 3.100mAh of battery.
The most important thing of this device is their own made Fule OS which works on top of Andriod 5.1.1, it works like an update center for the phone by which company will push out its updates to the users every month . Maybe that's why creo Officials says  " A NEW PHONE EVERY MONTH ". Like an app in Google Play , Users will also able to see how many users have Updated and how they have rated it. the updates will improve the phone's performance metioned by Creo's officials.
Company executive said at the press event :-
Fuel OS comes with an update system that is driven by features suggested by the community.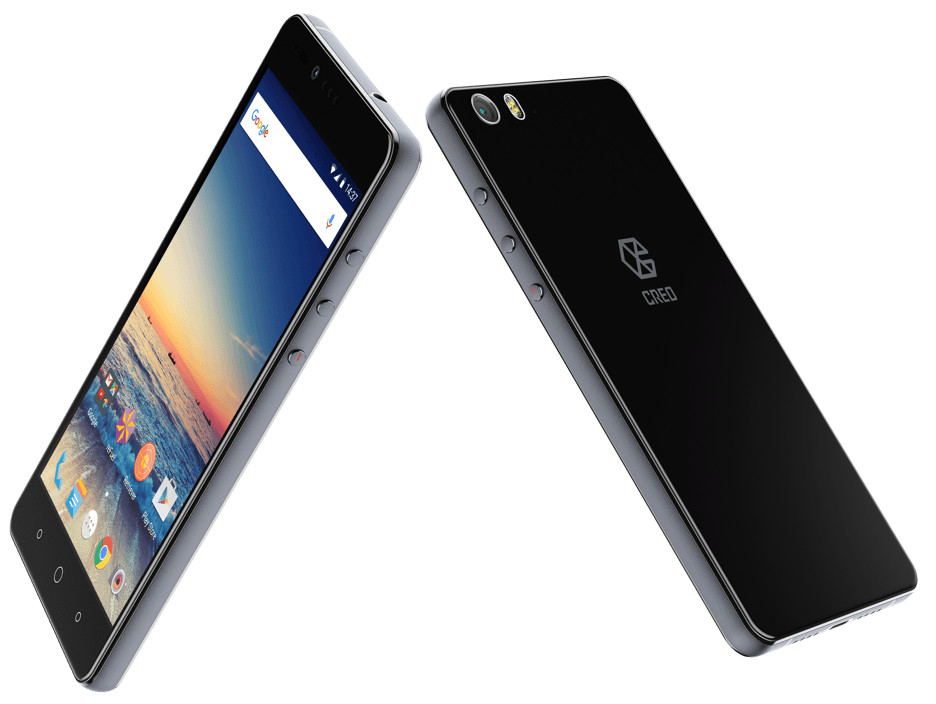 Fuel OS also has a quick access feature that pops up to search  for your desired items  or apps that aren't even on the phone.
Creo has come with a new feature known as "Echo" which is an automatically answer  when you don't pick up a call. It is carrier independent and completely free says the company.  It can also be customised for individual contacts.
Fuel OS offers an Anti-theft system known as Retriever. With Retriever the phone will send the location, time  and the phone number when a new SIM is pushed into a phone even after a factory reset.
Here's it doesn't END, other features that Fuel OS holds are a notification manager,  a smart inbox for SMS, lock screen gestures and customisable capacitive Android control just like CyanogenMod. It also has a smart call forwarding feature which can forward calls between the two SIMs on the phone.
The phone will be available exclusively on Flipkart Rs 19,999. The phone will also be sold on CreoSense.com.
Creo has a service called Make your Mark which will allow uses to design their phones. This will be exclusive to orders from Creo's own website. The first 2000 users will get this for free.
The company will offer 106 services centres in 91 cities for phone repair and pick-up and drop services at the doorstep of the user.  It plans to expand this to 300 service centres in over 150 cities.