With only 4 days left to the release of Ubisoft's most anticipated game of the year, Tom Clancy's The Division, Ubisoft is showing no signs of tuning down their hype thrusters.
Ubisoft has released a video, notifying consumers about their plans for the first year of Tom Clancy's The Division.
[youtube=https://youtu.be/xbpjzGXNPFA]
For this first year, Ubisoft will launch 2 free content updates, 3 major expansion packs and a plethora of free content for season pass owners. The two free updates will be released in April and May and they will provide the end-game content of this game.
The first free update is titled "Incursions" in which players will face an extremely dangerous faction and this activity will reward players with some powerful new weapons and gear and this update will go live on March.
The second free update, titled "Conflict" will change how players will play in the Dark Zone, possibly altering the mechanics and introducing a new layer of challenge. Also this update will add a new Incursion which will be centered around Manhattan's iconic Columbus Circle. This update is scheduled for April.
Ubisoft Massive has previously said that alongside the free updates, they will release three major expansion packs over the course of the year, the first of which is scheduled for June. Titled "Underground", players will be able to enter the massive and "endless" tunnel and subway system of New York and face powerful and dangerous enemies in the search for more and more loot.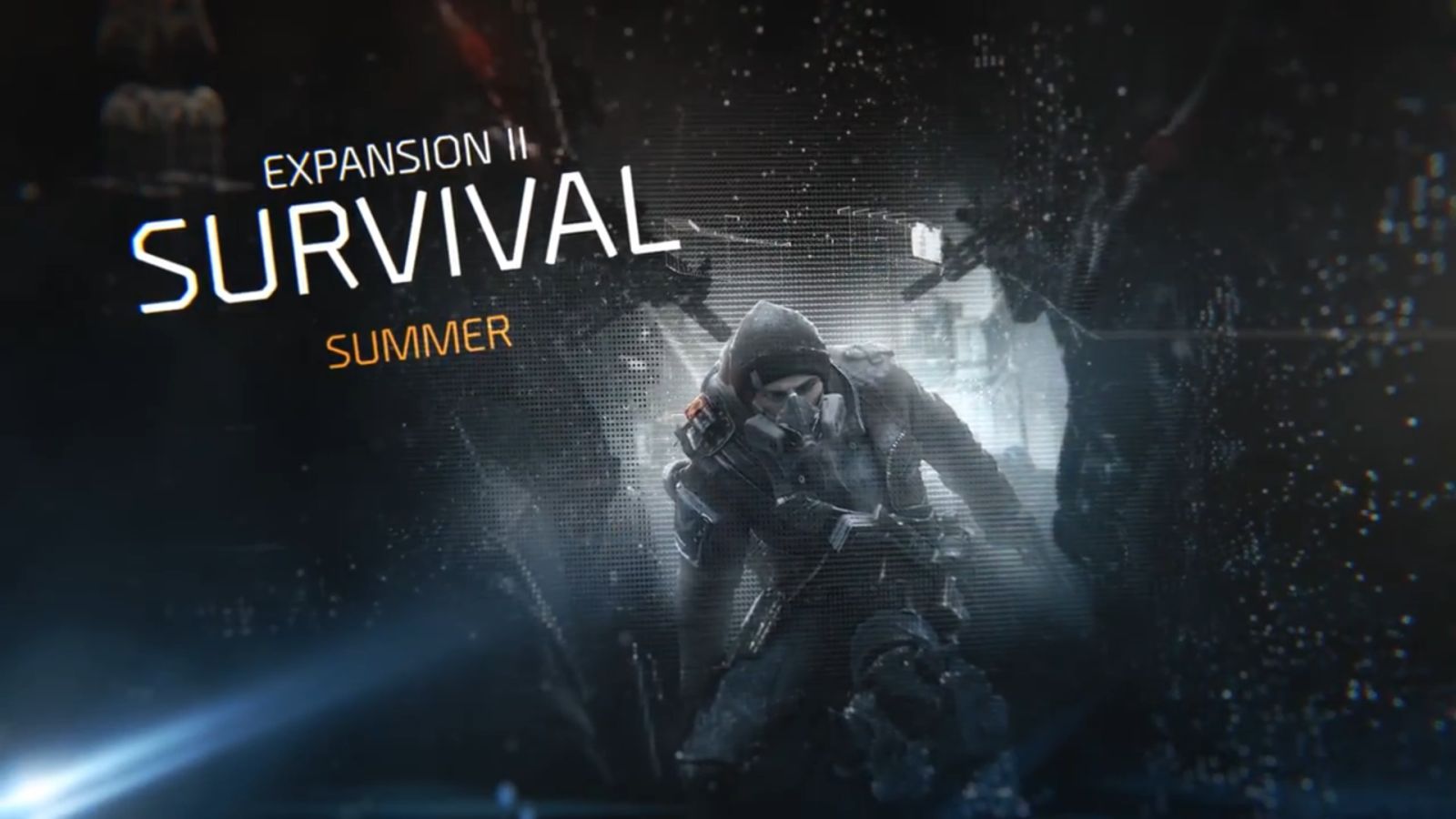 The second expansion, titled "Survival" is centered around the Dark Zone feature of The Division. According to the video, players will have to search the city of New York for supplies and High-tech Equipment in order to survive or they can backstab someone and turn rogue for that extra loot. Possible conversion of the whole map into a Dark Zone ? Only time will tell. This expansion is scheduled for a Summer 2016 release.
The third and final expansion is titled "Last Stand" where players will have to defend against a powerful and relentless foe. Players are encouraged to recruit others, "build their defenses to help and hold the line". From the looks of it, this expansion is hinting towards base-building and fortifications and ultimately defending the said base. The expansion is scheduled for a Winter 2016 release.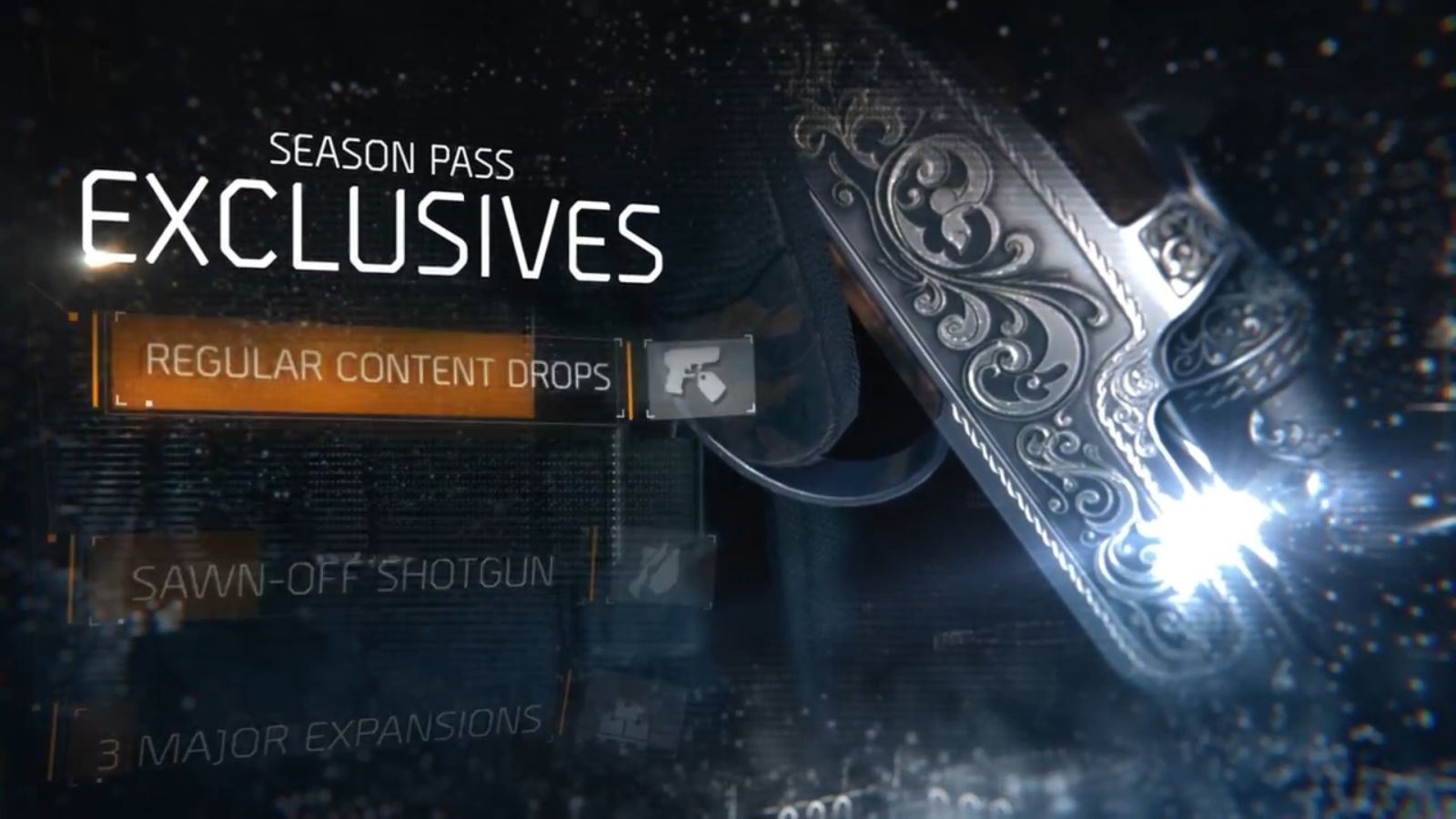 Alongside these updates and expansion packs, Season Pass owners will get some exclusive benefits such as:
Free access to Expansion packs
An exclusive Sawed-Off Shotgun
Regular Content Drops
Season Pass Exclusive events
Exclusive Outfit.
Apart from all this, every player will be treated to round the year updates which will bring new features such as:
Loot trading
Gear Sets
Dark Zone features
Daily Assignments
Weekly Assignments
Armory expansion with more weapons
Dark Zone events
Challenge Mode
Well that was a long list of contents Ubisoft has promised the players of Tom Clancy's The Division. From here it seems that this year will be a very busy one for our Division agents around the world.
For more Tom Clancy's The Division related info and news and future updates, stay tuned to TechARX.