Polaris GPUs Will Support Up To 240Hz Displays
As most of you have heard, AMD plans to release its new gen Polaris graphics card around September this year. It will compete with Nvidia's to-be-launched next gen Pascal products for market share. So what trick did AMD play this time around which caught so many eyes? AMD's new Polaris GPUs will Support up to 240Hz displays.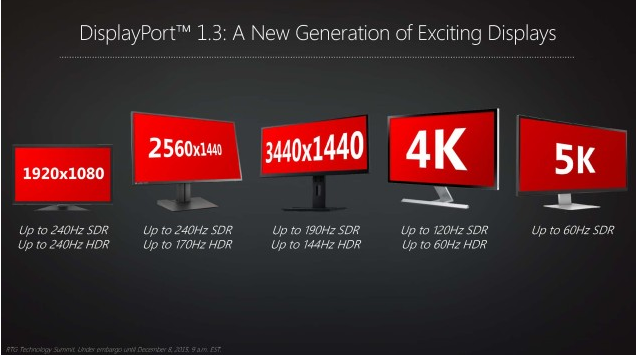 Yes, you heard it right! AMD has upped their game when it comes to processing media with their Polaris architecture, with built-in H.265 encoding capability, which allows them to easily record 4K 60Hz gameplay for streaming or simple recording purposes, all without using any of your CPU resources.
AMD Graphics Roadmap for 2016-2018
AMD released their roadmap for their Radeon GPUs at the Capsaicin event earlier this year. The Roadmap  confirms that Polaris 11 and 10 will indeed replace their entire existing lineup for 2016, and the replacement for the Enthusiast-class cards, currently their Fury lineup, the Vega, will launch in 2017 with the HBM2 memory.
They also confirm that the mysterious Navi architecture with the "NextGen" memory will launch in 2018.   Polaris 10 and 11 will feature support for HDMI 2.0 and DisplayPort 1.3, with HEVC Encode/Decode ability, Gen 4 Graphics Core Next uArch and built on the  14nm FinFET process by Samsung. While Polaris 10 is expected to make up the 490 and 480 GPUs, the Polaris 11 is expected to take the Entry-class and mainstream GPUs and will also power their low-power notebook GPUs.
AMD is already making claims that Polaris offers much better performance than Nvidia's popular graphics cards is a shot at Nvidia because Nvidia has traditionally been highly dominant in the mid-range and high-end segment of the market where margins are fatter. And that's not all, AMD says that Polaris represents the most revolutionary jump in performance by the company.
AMD's Fury X graphics cards managed to grab back about 1% market share from Nvidia despite having been in acutely short supply. Polaris should be quite opposite to that. At this point, the jury is still divided on whether AMD's Polaris or Nvidia's Pascal will steal the show when the graphics cards hit the market a couple of months from now.
Polaris 10 Allegedly Performs Close To Nvidia's GTX 980Ti
Reports indicate that the Polaris 10 is scoring 4000 points on 3DMark FireStrike Ultra, which is similar to the Radeon Fury X and the 980Ti. Polaris 10 is expected to power the 490 and 480 GPUs and the high-end laptop space while the Polaris 11 will power the notebook and low-end desktop market. It is expected to feature up to 2560 stream processors, feature up to 8 GB of GDDR5/X Memory and is built on the 14nm FinFET process.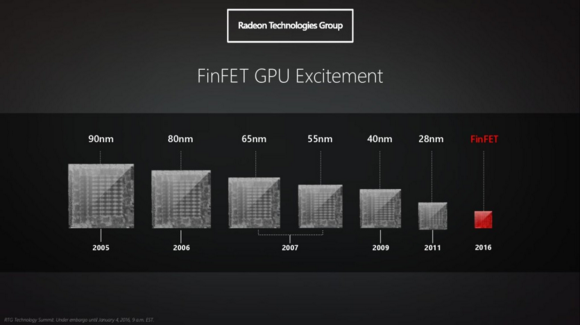 AMD aims to provide "excellent performance per watt and dollar" with Polaris, citing  "revolutionary" increases in efficiency and performance in their history. They also aim to make the minimum VR-Spec more affordable for gamers. One of the most noteworthy changes made with Polaris is support for next generation display technology with DisplayPort 1.3 and HDMI 2.0b, offering HDR support and allowing Polaris GPUs to support 1080p and 1440p displays at 240Hz, ultra-wide 1440p displays at 190Hz and 4K displays at up to 120Hz.
AMD supporting 240Hz monitors is a huge blow to the green side. This support allows monitor manufacturers to create and sell faster displays than what currently exists today, which will be a great thing for competitive gamers who wish to have the fastest response times and lowest latency.
What are you thoughts on AMD supporting 240Hz monitors? Let us know in the comments.