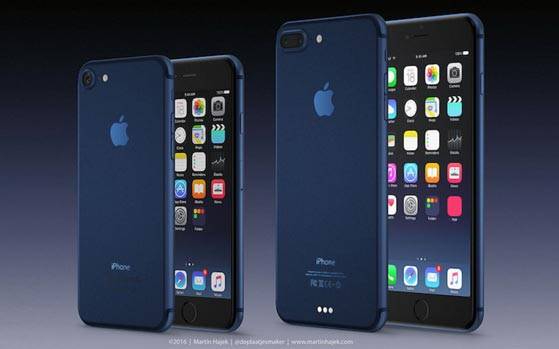 Apple has always surprised the world with its products and especially when it comes to iPhone they have made intricately designed mobile phones for users all over the world. After launching iPhone 7, Apple unveiled the price and other details for the product on its website.  The iPhone 7 Plus 32GB, 128GB and 256GB will cost Rs 72,000, Rs 82,000 and Rs 92,000 respectively, while the iPhone 7 32GB, 128GB and 256GB will be priced at Rs 60,000, Rs 70,000 and Rs 80,000 respectively. With the price tag as merciful as this, I am sure a certain flock of fans will be buying this product.
Let's dive into the specifications since you clearly opened this article to read up on the specifications.
Key Specifications
Processor
Quad Core
Display
4.7 Inch
Resolution
750×1334 pixels
Ram
2 GB
OS
iOS 10.0.1
Storage
32/128/256 G
Front Camera
12 MP, f/1.8, phase detection autofocus, OIS, quad-LED (dual tone) flash
Rear Camera
7 MP, f/2.2, 1080p@30fps, 720p@240fps, face detection, HDR, panorama
Sorry if you're disappointed with these specifications because you can, of course, sacrifice these for the sake of exclusivity. No doubt Apple makes flawless products each time except this time they thought it would be a very bright idea to exclude the headphone jack.
"Some people have asked us why we would remove the analogue headphone jack. It's been with us a really long time and it comes down to one word: courage. Our team has tremendous courage." -Schiller
Clearly, you're not the sharpest tool in the shade. Even though I am in no position to criticize this decision but I find it to be one of their milking policies to inoculate new apple products in the market. Each phone will also ship with a Lightning to 3.5mm adaptor, so you can continue using your wired headphones with the handset. And they will charge you $9 (£9, AU$12) for a replacement.
Now let's look at the silver lining of this situation. They cut down the prices of iPhone 6 series. The iPhone 6s and the iPhone 6s Plus 128GB variants are priced at Rs 60,000 and Rs 70,000 respectively. As for the iPhone SE, the 16GB version costs Rs 39,000, while the 64GB version costs Rs 44,000. The iPhone 6s and 6s plus respectively got a price cut of  Rs 22,000.