Interest in the esports betting industry is growing, with many online gamblers seeing this market as an untouched gold mine. The popularity of esports betting rocketed during the COVID-19 enforced lockdowns of 2020 and 2021 when many traditional sports,, including football and horse racing, were postponed or played behind closed doors. The reliability and consistency of esports drew the interest of many, and the chance to profit from the play meant thousands of new fans stuck around.
In a bid to help continue the interest in esports betting after the world opened back up and fans returned en masse to major sports stadiums, the most successful bookies knew they had to offer customers an incentive. They did that in the form of esports betting promotions and special offers, including free bets, enhanced odds and cashback. This attracted new players and ensured a steady stream of repeat business.
Would you like to get involved, grabbing yourself a free bet today? This article explains how you can create an online betting account and secure your welcome bonus. As well as reading our thoughts, we also advise going through the terms and conditions attached to the bonus of your choice. There you'll find information on the rollover betting requirements, minimum deposit, maximum withdrawals, and more.
Why it's important to read the T&Cs
A common mistake made by less experienced online bettors is getting carried away with the welcome bonus promotion or advert. They see the big free bet offered and instantly grab it with both hands, signing up and making the deposit needed to release their free bet tokens. The problems arise when you land a winning bet and a profit off the free bet. If you back a winner at nice odds and pay for that wager with your free bet then try to withdraw your cash you will quickly realise why it's important to read the small print. All betting promotions look similar and are sold in a similar fashion but some are much better than others.
Some deals pay winnings in more free bets, some have a maximum amount you can win when using the promotion while most have rollover terms added. This is the amount of times you must play through your free bet before you can withdraw any profits. You could end up placing lots of sportsbook bets before the profits are available to withdraw to your bank account or chosen e-wallet.
Another benefit of reading the welcome bonus T&Cs is that you will have a stronger understanding of how the deal works, what's required of you before withdrawing your winnings and how best to use the promo to target a profit. In most cases, you must deposit your cash and place a bet on a sportsbook market with minimum odds before the welcome bonus free bet is handed over. Some payment options such as certain e-wallets aren't accepted when qualifying towards the promo. It's all there in black and white and although it takes a few extra minutes to read when you want to be betting, we suggest you go through it all before signing up.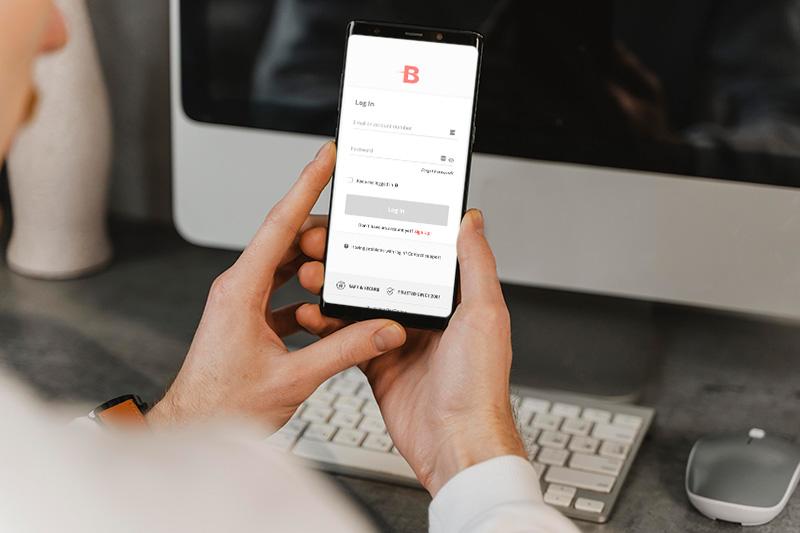 Sign up using your smartphone
After reading the small print and deciding to open an account with your new bookmaker you'll be glad to know the registration process is simple. You can create an account from the comfort of your own home or when on the move using your Android or iOS device. The process has been streamlined, kept as simple as possible to ensure you spend less time filling out forms and more time placing bets.
Follow the steps below to create an account in the quickest and most secure way and to get the best welcome bonus free bet available to you. The following steps can be used to sign up at all major online sportsbooks using all modern smartphones.
Visit the homepage of the bookmaker you wish to join and click the Register button
Fill in the form, providing all the information that is required
Create a username and password that will be needed each time you sign in
Make your first deposit and place a bet on a qualifying sportsbook market
Your welcome bonus will become available and can be used to bet on sports
There you have it! Just take care of the basics and you will be winning in no time!