Meizu Pro 6 to be powered by latest Mediatek Helio X25
We know lots of rumors about upcoming Meizu Pro 6 ,where its said the device is to feature with 6GB of RAM and 128 GB of memory but its not the end we have something special too related with Soc.
In an event held by Mediatek recently were they announced full specs and features for the Helio X20 10 core processor, and also announced the rumored Helio X25 chipset.
The Mediatek Helio X20 is the companies first 10 core processor and features a tri cluster of processors which top out with 2 x A72 cores running at 2.3Ghz. The Helio X20 also has a Mali T880 MP4 GPU, supports up to 25 mega-pixel cameras (or dual 13 mega-pixel cameras), 2K and 4K video support, fast charging via Pump Express 3.0+, VOLTE, and full network support.
But Helio X20 won't be the processor that Meizu will going to use in their next flagship that is in Meizu Pro 6.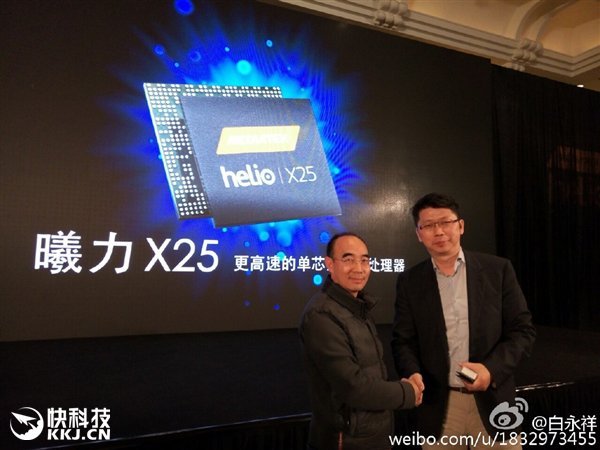 Meizu Boss Bai Yongxiang  at the Mediatek conference said
Meizu Pro 6 will feature the Helio X25 SoC instead of Helio X20.
Helio X25 which was was co-developed with Mediatek and Meizu is an enhanced  version Of Helio X20 and Meizu will have exclusive access to Helio X25 for several months keeping rivals aside from acessing this chip and will put in Meizu Pro 6.
The differences between the Helio X20 and X25 are that the latter will get an upgraded 'Turbo cluster' running at 2.5Ghz and a faster GPU running at 850Mhz. Despite this enhancements , the power consumption is same as Helio X20 chipset.