GeForce GTX 1080 Cooler Photo Leaked
purchase Lyrica in canada http://longridge.co.uk/shop/consumables/ Earlier today, picture of alleged GeForce GTX 1080 surfaced over the internet. Chiphell, a Chinese tech-oriented website, found this picture through a baidu site. The picture went viral and is all over the internet. At a single glance itself, one can easily spot some differences between this picture and the current generation of reference cards.
                                                 Alleged GeForce GTX 1080 Cooler Photo Leaked
From the picture, it looks like we will see a new iteration of NVTTM cooling solution from NVIDIA branded with GeForce GTX 1080 logos. Earlier this month we reported Pascal GPU's first appearance as GTX 1080 and GeForce GTX 1070 cooler shroud pictures were leaked.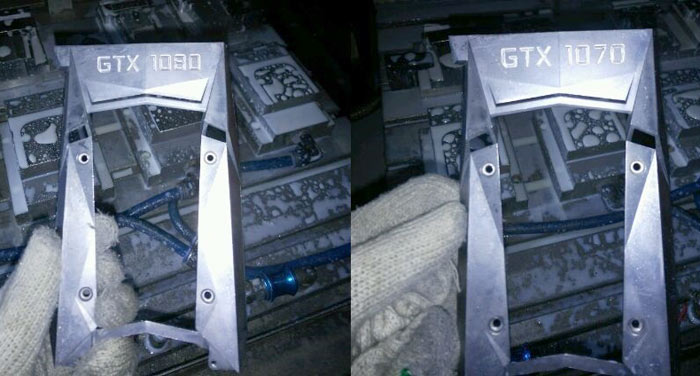 GTX 1080 and GeForce GTX 1070 cooler shroud pictures leaked earlier this month
It would be a no brainer for many to believe in this picture but the source is just a single vague Chinese website. No other websites have backed these pictures up for its legitimacy. Also, the picture looks like it went through a pretty heavy compression. This makes me question its legitimacy even more as there is a possibility of it being a photoshopped image and nothing more.
For now, we cannot give our final words on its legitimacy as the picture is of very poor quality and any guess will be an arrow in the dark until further news/reports surface.
What are your thoughts on this picture? Let us know in the comments.