Like every year, Razer had some stuff to reveal to the world ,lets see what they have in stores for us this year.
First is the Razer Forge
A Small Android TV aimed to bring Android gaming to ones living room.
Not much is known about the availability or the Price except the fact that it will be available in Q2 2015
Specification wise looks pretty good too :
OS : Android 5.0,Lolipop
Chipset : Qualcomm® Snapdragon™ 805
CPU : Quad-Core Krait 450 CPU – 2.5GHz per core
GPU : Adreno™ 420
Memory : 2GB RAM,16GB of Storage
Connectivity : Bluetooth 4.1 + HS,Wireless 802.11ac 2X2,Gigabit Ethernet
Ports : USB 3.0,HDMI 1.4
Next comes is the Razer Serval, a Bluetooth controller for the Forge and android gaming in general.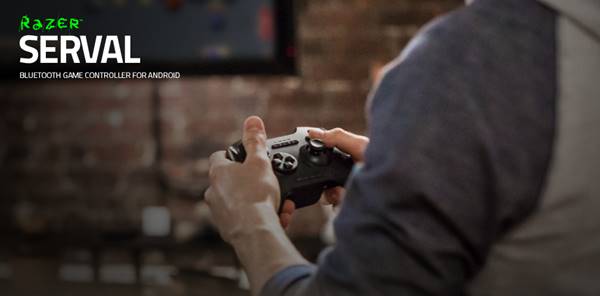 Availability is slated at Q2 2015 and price is still unknown.
Next up is something which the couch potatoes will like
The razer Turret is an gaming mouse and lapboard all in one which will release in Q2 2015 at an unknown price.
Last but not the least is the Razer Nabu X : the follow up to the Razer Nabu smart band with a few design changes.
Main change is on the display; instead of an OLED private message screen under the wrist, there are 3 LED indicators on top of it.
These LEDS  can be set up via the Nabu X Utility app to associate with either incoming calls, alarms or app alerts also they act as a progress bar for a personal fitness goal etc.
Availability is pegged at Q2 2015  with price still unknown at this point.
Overall looks like a pretty impressive line of products to look forward to,we will be updating you as soon as more information is made available to us.
Till then!
Sumon