We have yet another leak, this time around its the Asus Strix RX 460 OC GPU which has popped up, we have a few slides which got leaked and show a considerable amount of information regarding the Strix RX 460.
Specifications :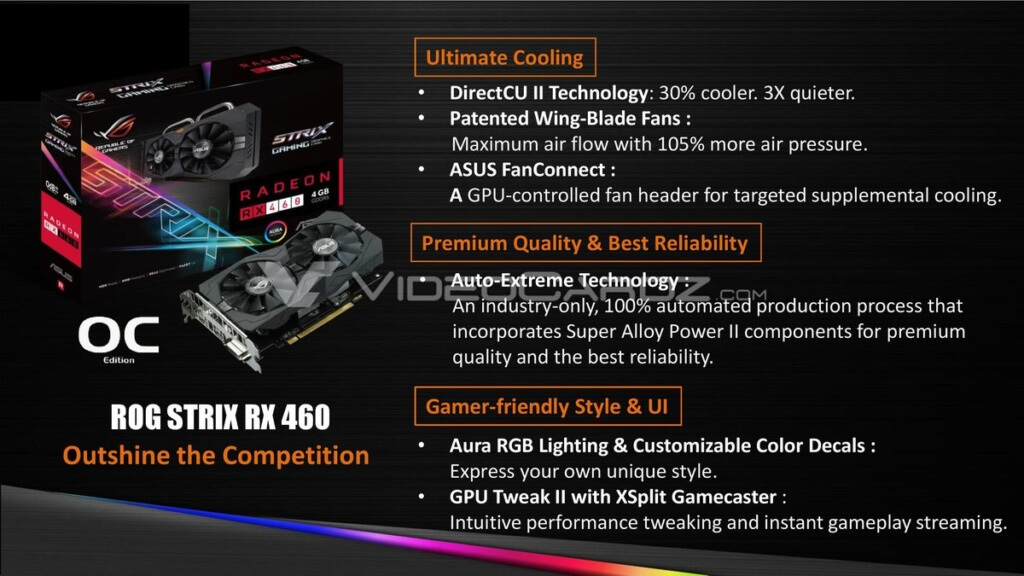 Direct CUII Cooling :
Apart from the usual specifications and photos we have slides showing that the card comes equipped with Asus's Direct CUII cooling solution  which makes the card 30% cooler and 3 times quieter.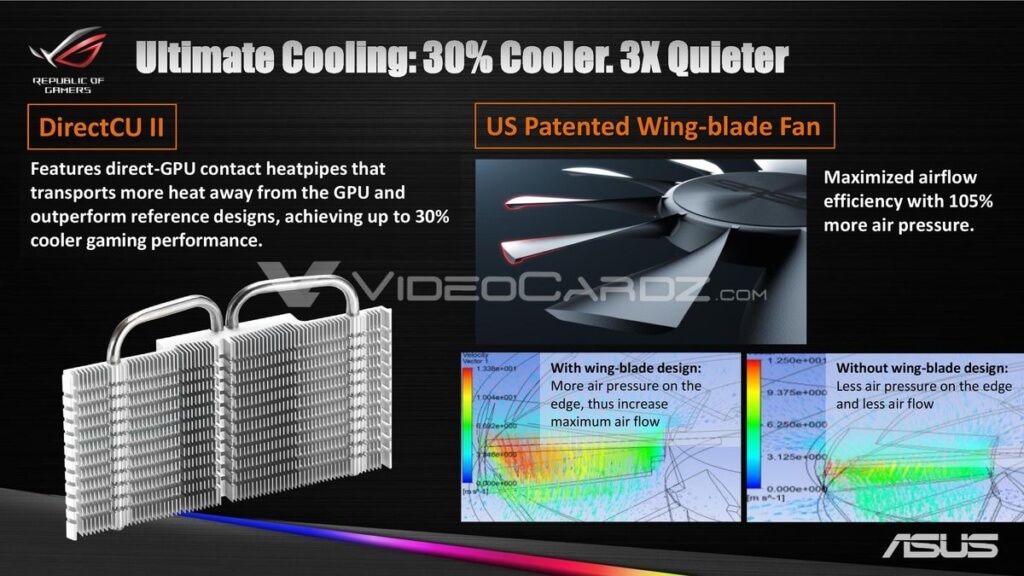 AURA RGB Lightining :
Strix RX 460 also comes equipped with AURA RGB lighting along with some nifty features like having a 4 pin fan plug making is possible to connect it over to the motherboard headers to allow for better cooling/fan curve as per the user desires.
Customizable Color Decals :
Asus Strix RX 460 OC also comes bundled with orange decal set, basically allowing for some limited customization.
Overclocking :
There is some good news for overclockers as well, since Asus has provided a usual 1 click OC mode as well as a Professional Mode giving user more control over settings like voltage control and VRM clock adjustments, this is supplemented by the presence of a 4+1 phase power delivery system.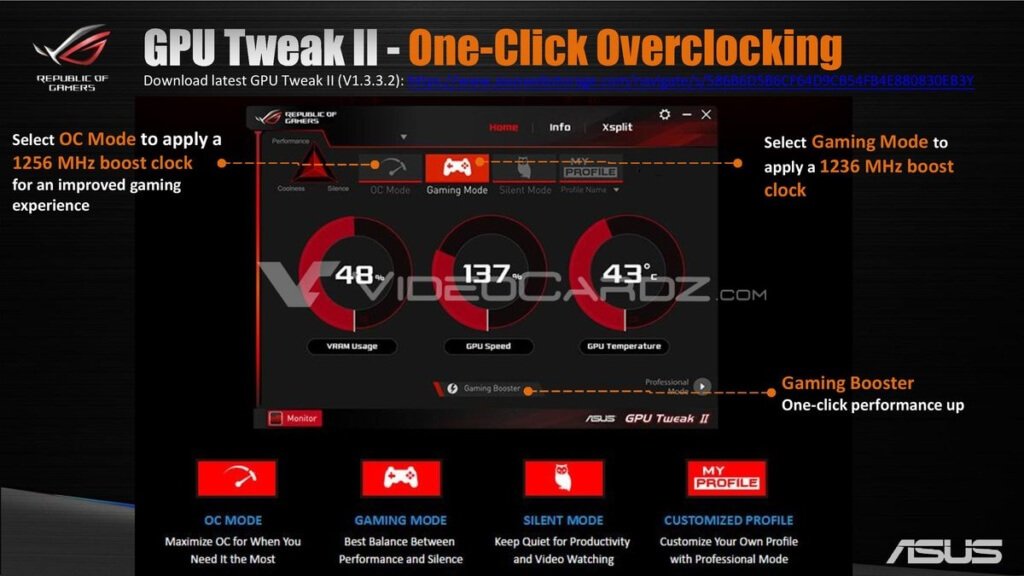 That's all for now folks !