In the latest addition to custom cooled AMD GPUs, the Gigabyte Radeon RX 470 G1 GAMING 4G beefs it up with Factory-overclocking and RGB illumination.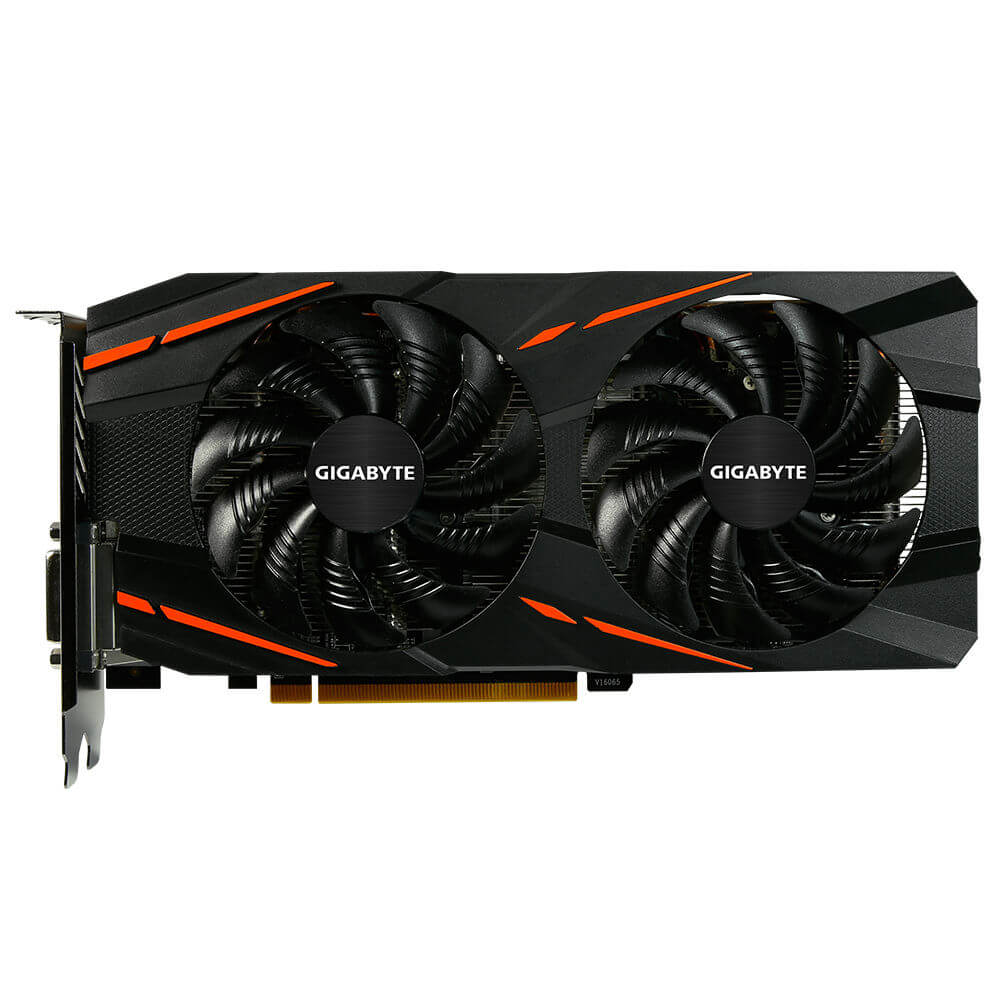 WINDFORCE dual-fan cooler and RGB illumination
GIGABYTE, the world's leading gaming hardware brand, today announced Radeon RX 470 G1 GAMING 4G graphics card based on the next-gen Polaris 10 GPU with 14nm FinFET process technology to enable a significant leap in performance with less power required. Factory-overclocked to 1230MHz, the 4GB-equipped RX 470 G1 GAMING card raises the game further with the cherry-picked GPU core, WINDFORCE dual-fan cooler and RGB illumination, delivering brilliant HD gaming with enhanced cooling and style for mainstream gamers.
With the help of WINDFORCE 2X cooling system, the RX 470 G1 GAMING takes on nowadays' popular AAA game titles without breaking a sweat. The two 90mm fans paired with three composite copper heat pipes which directly touch the GPU keep the card cool for extra overclocking headroom. The airflow is enhanced by the unique blade fan design to increase the cooling capacity by 23% while reducing turbulence to a minimum. The fans are regulated as they remain off at idle or low loads, offering a complete silent, interruption-free experience during light gaming. The Fan Stop indicator provides a user-friendly, instant display of the fan status.
GPU Gauntlet Sorting technology
Through the very own GPU Gauntlet Sorting technology, the RX 470 G1 GAMING is forged with the top-notch GPU core to ensure excellent power switching and thermal efficiency. The card is further backed by a 6+1 power phase design for stable voltage output at a lower temperature, translating to a greater overclocking capability. In case of any power abnormality, the smart power indicator situated next to the single 8-pin power connector could immediately bring the issue to the gamer's attention.
The outlook is inspired by the latest G1 GAMING aesthetics with the angular shroud design and orange accents. The card brings life to PC builds with its full-spectrum RGB lighting. Gamers could enjoy maximum freedom to choose the right scheme for their gaming rigs with 16.8M customizable color options and numerous lighting effects with the software. The graphics cards also come with a metal back plate, keeping a clean look, whilst adding rigidity to the structure and protection of delicate PCB components.
Complementing the Radeon RX 470 G1 GAMING 4G is XTREME Engine, Utility Software
Complementing the Radeon RX 470 G1 GAMING 4G is XTREME Engine, the newly developed utility software. Via its redesigned, intuitive interface, clock speeds, voltage, fan profiles, power target, and RGB illumination could be easily managed and customized. With a simple click of the OC Mode button built in the XTREME Engine, gamers can effortlessly overclock the card for an instant gaming performance boost.