ASUS announced RP-AC68U wireless repeater as a solution for the people struggling from insufficient coverage on their wireless networks. At present, there are number of repeaters in the market which gets the job done and are quite compact, but the latest repeater from ASUS dubbed the RP-AC68U is somewhat a new player in the game with its a bigger size and tons of functionality.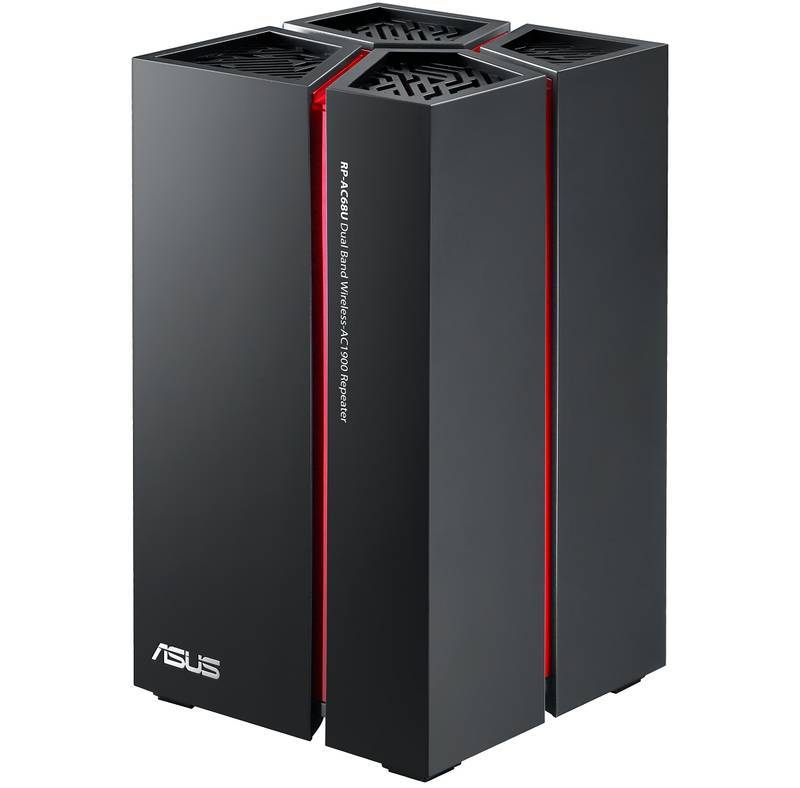 The newly presented ASUS RP-AC68U is a dual-band wireless AC1900 repeater shaped like a pillar and with a list of advanced functions that make it stand out even more from the crowd. The stylish RP-AC68U features four internal high-performance antennas (3 transmit, 4 receive) and allows users to easily extend coverage of an existing 802.11ac Wi-Fi network with fast speeds of up to 1900Mbps.

The exterior of the repeater is more like a Sci-Fi themed product with a touch of red accent all around. The rear part of the router consist of a Gigabit Ethernet LAN ports built-in as well as a USB 3.0 port for connecting storage devices to your network. The USB port supports ASUS AiCloud and can act with simple NAS functionality and as your own personal cloud server with apps available for both iOS and Android devices. The RP-AC68U can also be used in Access Point mode to add ultra-fast Wi-Fi convenience to any existing wired network.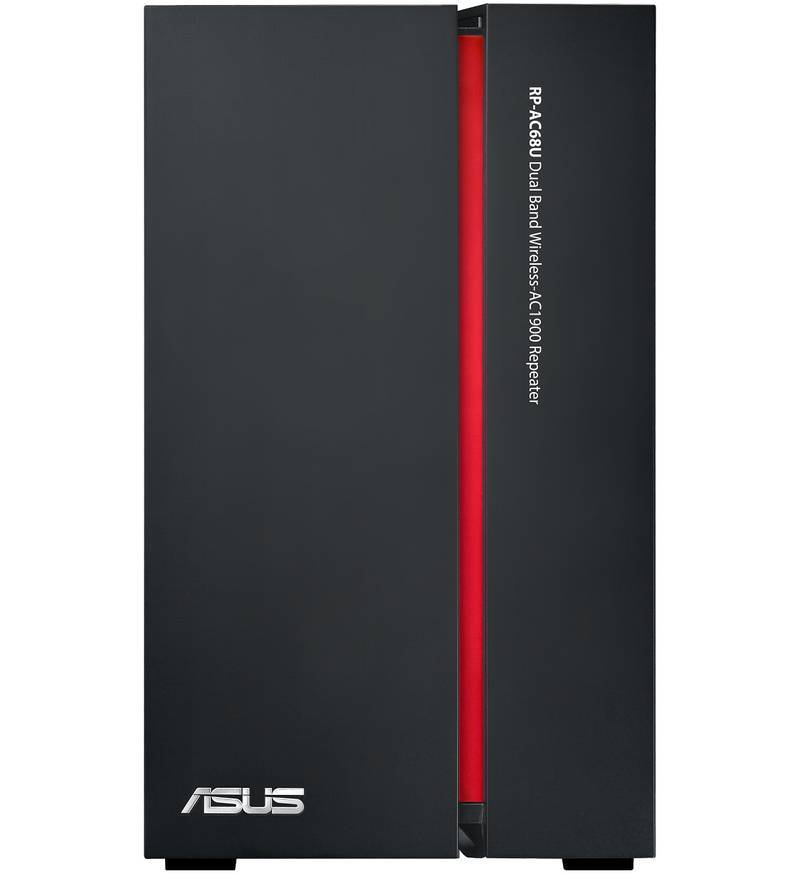 The illuminated red accent can be switched On and Off with simple switch which is touch sensitive. The red accents provide a better knowledge about signal strength for both bands. The pricing and the availability is yet to be announced.It surely  won't be the cheapest repeater in the market, but it also provides a lot more functionality than we're used to from such devices. It is as close as it can be to a router without being one.
So what are your thoughts on this ? Let us know in the comments.