After the adoption of WhatsApp by Facebook we can notice some major implementation of new features like some tweaks in privacy. We were impressed by those new add-ons. WhatsApp is still the best and the most used online messaging client out there and it's getting improved day by day. To be the best, you'll have to do the best- WhatsApp has followed this and now they've surprised us by adding the web client of them which is the most major improvement of WhatsApp till date. This web client allow you to log in to your WhatsApp account by scanning a QR code by your device's camera which pops up on your desktop when you visit the client's link. This feature is supported only on Android, Window Phone, BlackBerry OS, BlackBerry 10 OS and NOKIA S60 and also you'll have to use Google Chrome to use this new feature. Though iOS is not supported for the platform limitation of Apple. On their blog the company has said, "We really hope you find web client useful in your everyday lives."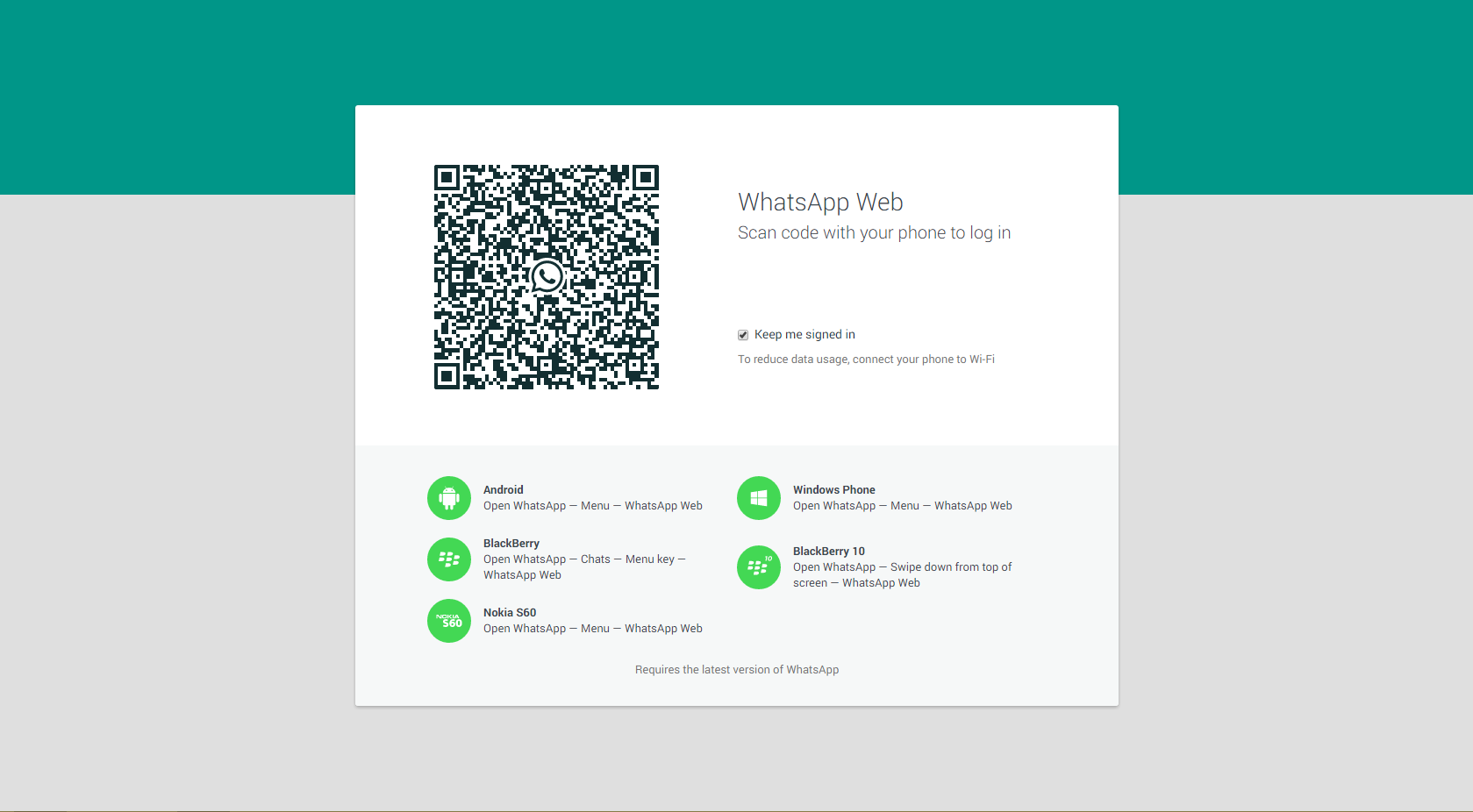 To use this feature you'll have to follow the following steps:
1. Open Google Chrome from desktop and go to https://web.whatsapp.com and you'll be traveled to the page as shown above.
2. There will be a QR code as shown on the picture above. Now switch to your device and open WhatsApp and go to menu> WhatsApp Web and there will be the QR code scanner. Now scan the QR code with it and you'll be logged in.
3. To get notified of the messages turn on desktop notification. The page will ask your permission to do that.
Now no need to pick up your device to check notification while you're using your desktop/ laptop. With 600 million users WhatsApp team is keeping themselves busy in updating their apps with implementation of new features day by day. Another great feature is upcoming which will allow voice call in WhatsApp. We're really excited about the new web client and upcoming voice call feature. Aren't you? Share your thoughts in the comment section.
Source: WHATSAPP