Hello guys!
Welcome to one more episode of  TechARX Tech Report and this time we will be checking out the Gigabyte Z97X Gaming 3 with an Intel Pentium G3258 processor.
So without further ado lets see what we have today.
Z97X Gaming 3
 Specification and close look
CPU
Support for Intel® Core™ i7 processors/Intel® Core™ i5 processors/ Intel® Core™ i3 processors/Intel® Pentium® processors/Intel® Celeron® processors in the LGA1150 package
Memory

4 x DDR3 DIMM sockets supporting up to 32 GB of system memory
Dual channel memory architecture
Support for DDR3 3200(O.C.) / 3100(O.C.) / 3000(O.C.) / 2933(O.C.) / 2800(O.C.) / 2666(O.C.) / 2600(O.C.) / 2500(O.C.) / 2400(O.C.) / 2200(O.C.) / 2133(O.C.) / 2000(O.C.) / 1866(O.C.) / 1800(O.C.) / 1600 / 1333 MHz memory modules
Support for non-ECC memory modules
Support for Extreme Memory Profile (XMP) memory modules

Graphic

1 x D-Sub port, supporting a maximum resolution of 1920×[email protected]
1 x DVI-D port, supporting a maximum resolution of 1920×[email protected]
1 x HDMI port, supporting a maximum resolution of 4096×[email protected] or 2560×[email protected]
Support for up to 3 displays at the same time
Maximum shared memory of 512MB

Multi-GPU Support

Support for 3-Way/2-Way AMD CrossFire™and 2-Way NVIDIA® SLI™ Technology

Expansion Slots

1 x PCI Express x16 slot, running at x16 (PCIEX16)
1 x PCI Express x16 slot, running at x8 (PCIEX8)
1 x PCI Express x16 slot, running at x4 (PCIEX4)
3 x PCI Express x1 slots
1 x PCI slot

Storage

1 x M.2 PCIe connector
1 x SATA Express connector
6 x SATA 6Gb/s connectors (SATA3 0~5)
Support for RAID 0, RAID 1, RAID 5, and RAID 10

LAN

Qualcomm® Atheros Killer E2201 LAN chip (10/100/1000 Mbit)

Audio

Realtek® ALC1150 codec
Support for Sound Blaster X-Fi MB3
High Definition Audio
2/4/5.1/7.1-channel
Support for S/PDIF Out

Exclusive Features

Support for APP Center
* Available applications in APP Center may differ by motherboard model. Supported functions of each application may also differ depending on motherboard specifications.
@BIOS
EasyTune
EZ Setup
Fast Boot
Game Controller
ON/OFF Charge
Smart TimeLock
Smart Recovery 2
System Information Viewer
USB Blocker
Support for Q-Flash
Support for Smart Switch
Support for Xpress Install

Back I/O Ports

1 x PS/2 keyboard port
1 x PS/2 mouse port
1 x optical S/PDIF Out connector
1 x D-Sub port
1 x DVI-D port
1 x HDMI port
4 x USB 3.0/2.0 ports
4 x USB 2.0/1.1 ports
1 x RJ-45 port
5 x audio jacks (Center/Subwoofer Speaker Out, Rear Speaker Out, Line In, Line Out, Mic In)

Form Factor
ATX Form Factor; 30.5cm x 22.5cm
Product Link
 http://www.gigabyte.in/products/product-page.aspx?pid=4966#sp
With that aside lets take a look at the board.
Thew Z97X Gaming 3 has a similar  design to its brother with with its characteristics red heat sinks with the Gigabyte Eye.The heatsinks are spring loaded but that is not much of a problem since the heat output is low.
Coming to the socket area we see VRM area which is partially covered with the red heat-sinks.The power delivery system is marketed as 8 phase although its a 4 Phase circuit with a doubler and a ISL9582 PWM Controller.Apart from that we can see the 4 color coded Dram slots supporting upto 32GB DDR3 rams from 1333MHz to 2400MHz.
Coming further down we see the storage part which is controlled by the Z97 chipset.Two ports sits apart while the other four are clubbed together with the bottom one doubling up as a sata express connector.
Please note two sata ports will be disabled if you use a sata express or a m.2 ssd in this board.
The PCIex slots operate in X16/x8+x8/x8+x4+x4 mode depending on the number of GPU's.
On the audio side of things we see the usual AMP-UP audio solution hoever in the Gaming 3 we are missing the swappable AMP option. Moreover, it uses a Realtek ALC1150 codec instead of a Creative audio processor.
The section is isolated from the rest of the pcb and features a pretty nice red light denoting the insulation line which can be turned off in the bios.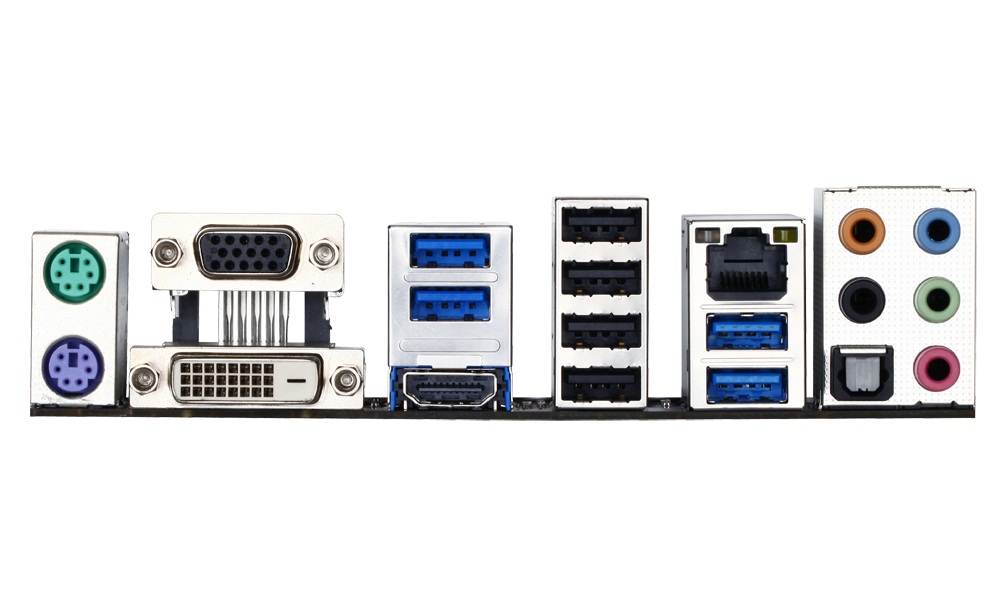 The I/O is as always in a lower end board,packed to the brim.
Two PS/2 connectors for keyboard and mouse
D-Sub, DVI-D and HDMI

video

outputs
Four USB 3.0 ports (blue connectors, based on the Intel Z97 chipset, with two more available via a single onboard header)
Four USB 2.0 ports (with four more available via two onboard headers)
Gigabit Ethernet connector (based on a Qualcomm Atheros Killer E2201 controller)
One optical S/PDIF and five analog audio outputs (based on an 8-channel Realtek ALC1150 codec)
All in all not much to complain about,except the analog/hybrid controller on the VRM.
Bios
The Bios has two mode : Classic and Smart Tweak Mode
I will let the pictures do the talking here
Classic Mode
Smart Tweak Mode
Benchmark Results
we got our hands on a Pentium G3258 to test.

and so we ran some tests,sadly we lost a few files due to an hard disk crash but managed to salvage most of the data for this review.
So here we go…
First a few synthetics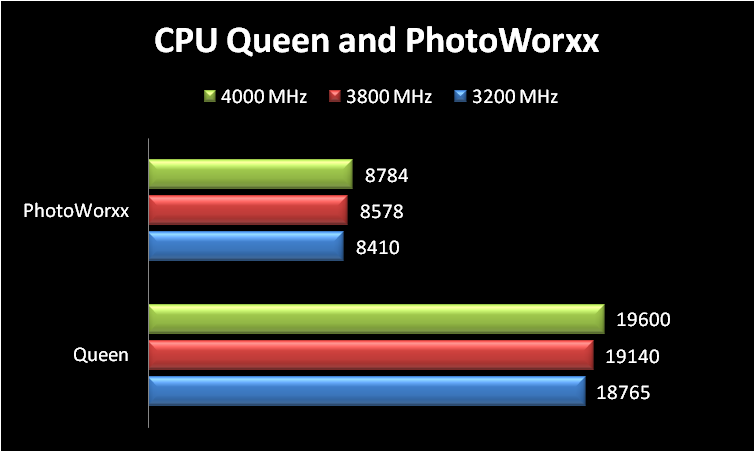 And for some super pi love
And finally some real world torture by Cinebench
All in all pretty consistent results across the board.
Conclusion
Making a fully featured motherboard for the lower ends is always an interesting challenge.
Keeping a balance between price and features is always a problem, so at times you see features that are needed missing or u see a degradation in quality to keep price in check.
The Z97X Gaming 3 manages to hit all the right note although in a few places it could do some improvements like the audio section and maybe an implementation of a Digital Controller in voltage regulation.
And the bios in general needs to be retuned in Z97 lineup for Gigabyte, I sincerely hope the GB Bios team is taking notes.
All in all a pretty decent board otherwise at a INR 15000 Price point.