Thermaltake India "Beats the Heat": Here's what happened at Mumbai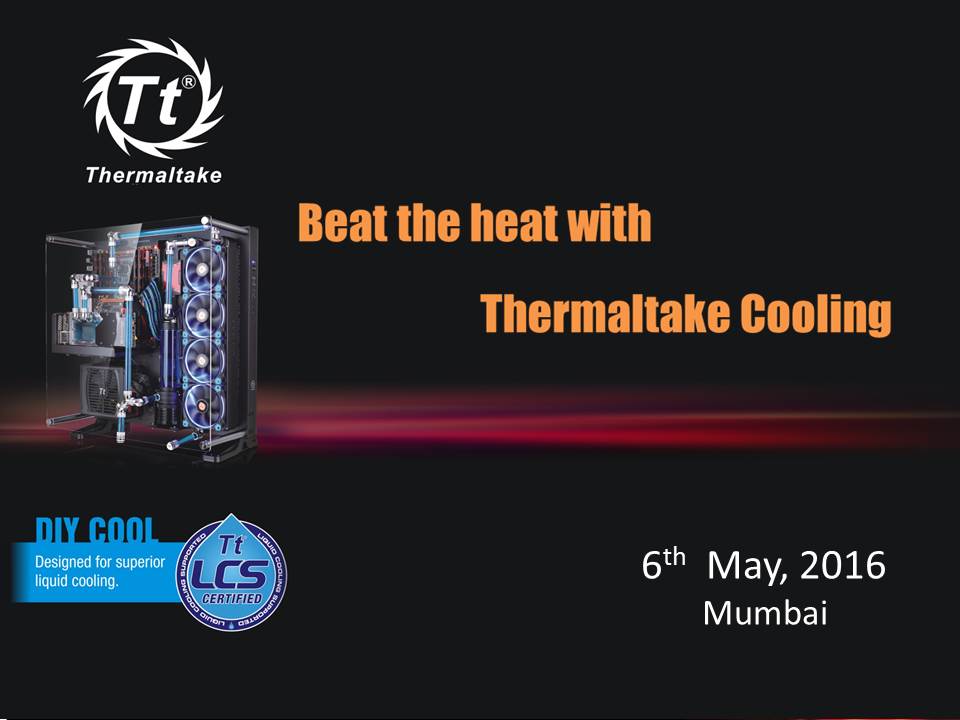 Thermaltake India has been trying to make a firm place for themselves here. And what better way to do it than to win the hearts of the customers and dealers by showcasing your products.
Thermaltake Technology has started their journey already and now they're beginning to expand. At an event held in Mumbai,Thermaltake Technology introduced Einovate Brand Consulting as their PR and Brand Consulting partner for India. The event was attended by Thermaltake India distributor for the West and North Region, Savera Digital India Pvt. Ltd. and other partners.
Keeping true to their original goal, Thermaltake showcased their enthusiast grade components and accessories and their Tt eSPORTS gaming gear brand components. Some very lucky and deserving gamers, modders and enthusiasts were invited to the event to see everything for themselves.
The products showcased at the event were:
Core P5 ATX Wall-Mount Chassis
Core V51 Riing Edition Window Green Mid-Tower Chassis
Core X71 Full-Tower Chassis
Versa N21 Translucent Panel Mid-Tower Chassis
Versa N21 Snow Translucent Panel Mid-Tower Chassis
Smart DPS G Gold 650W Smart Power Supply
Smart DPS G Gold 750W Smart Power Supply
TR2 S 500W Power Supply
TR2 S 600W Power Supply
Tt eSPORTS POSEIDON Z RGB Gaming Keyboard
Tt eSPORTS CRONOS GO Gaming Headset
Tt eSPORTS VENTUS Z Gaming Mouse
Here are some of the moments captured from the event