Thermaltake's New Argent Line of Gaming Peripherals at CES 2021
Thermaltake Launches new Argent series of gaming products. New gaming chair, RGB Desk, Mouse, Headset etc.
Thermaltake at their CES 2021 expo launched Thermaltake Argent series of gaming peripherals which include many new things such as their new gaming chair, height adjustable gaming desk. Also new gaming keyboard, wired and wireless gaming mouse, ARGB mousepad and both wired and wireless gaming headsets with new ARGB headphone stand to compliment them, also a RGB mouse bungee.
Let's start from their gaming gear lineup. Starting with their new keyboard for gamers, the Argent K5 RGB mechanical gaming keyboard. The Argent K5 comes in a very modern design with aluminum top plate and dual finish of metallic silver and matte black, also features an underglow lighting effect. The keyboard has plenty of dedicated media buttons with a volume control rotary dial inspired by high end car audio system. The keyboard comes with a decent wrist rest and USB output, it will be available in Cherry MX Blue and Speed Silver switch variants. Also a low profile version of the keyboard with Cherry low profile switches and no RGB underglow. There is The W1 wireless mechanical keyboard for people who want to get rid of the wire, it comes in Cherry MX Blue or Red.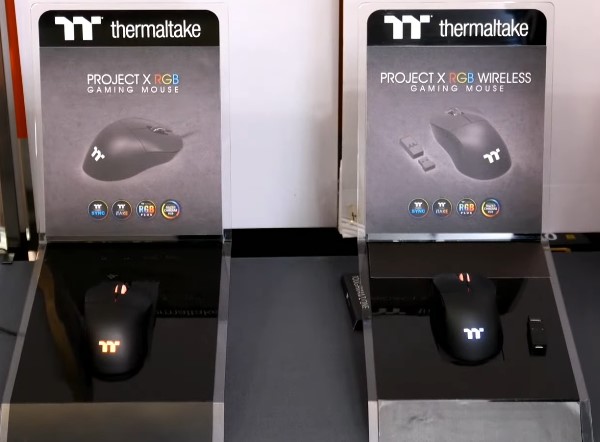 Thermaltake two gaming mice, the Argent M5 wired and wireless. They come a with decent gaming sensor from Pixart, the PMW 3389 sensor which goes up to 16000DPI, Omron switches rated for 50m clicks, Support for RGB lighting and RGB underglow, also a premium metal scrolling wheel. The wireless variant doesn't come with the RGB underglow for more efficiency and uses 2.4GHz wireless and Bluetooth 5.0, you can also use it as wired. For gamers who prefer Thermaltake brings Argent X lightweight gaming mouse in wired weighting 62-69 grams and wireless about 72-79 grams. These mouse use pixart sensor and the wireless ones has upgraded sensor(19000DPI Pixart) and better micro switches.
Thermaltake also Launched Argent MP1 RGB Mousepad and it's made with aluminum with a beautiful and sleek looking design and RGB underglow, and Argent MB1 RGB Mouse Bungee which also has a metallic finish and uses a rubberized base for stability.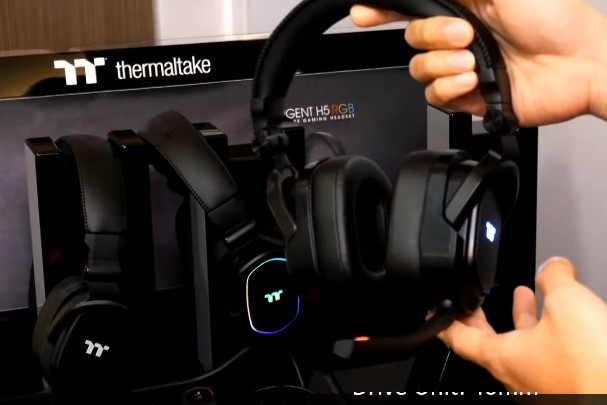 Thermaltake launched headphones called Argent H5 which comes in stereo,7.1 surround and wireless variants, And Argent HS1, a modern and elegant looking RGB headphone stand which also comes in a metallic finish. Thermaltake also made a cooler for your hands with RGB so it can look good on your setup.
Thermaltake Has launched Argent gaming chair and gaming desk for completing your Thermaltake setup. The chair is called Argent E7 which is inspired by first class airline seats that look very premium while also giving a strong gamer look. The chair comes with metallic finish and leather build and looks very rich, and has adjustable wrist rests. The adjustment options are also built in a way so the chair looks very clean and sleek.
Thermaltake's new adjustable desk, the Argent 700. The legs of the desk have an aluminum two-tone finish. The surface has carbon fiber pattern and comes with a higher platform which is designed like a spoiler of a sports car, the 2nd platform can be used to place monitors and speakers in a better position and does the job of a monitor stand. The desk also have RGB lighting to use as a backlight. The desk is 165cm x 85cm in size and can take up to 150Kg of weight, the height can be adjusted from 70cm to 98cm and the desk is 2.5 cm thick.