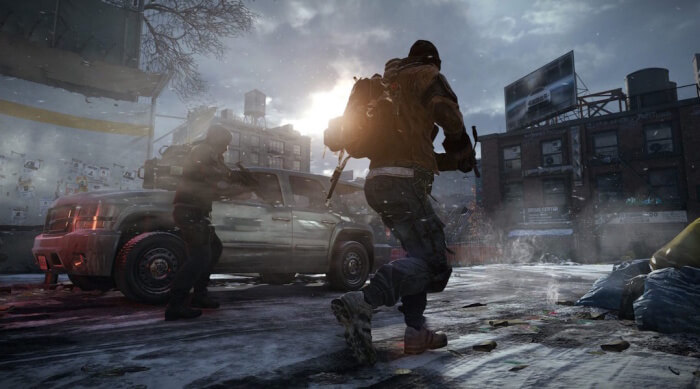 Today, Ubisoft Motion Pictures, the film and television studio of Ubisoft®, announced a new project, "The Division" with Academy Award® nominees Jessica Chastain (The Martian, Interstellar, The Help, Zero Dark Thirty)and Jake Gyllenhaal (End of Watch, Nightcrawler, Southpaw) attached.
"We are excited to collaborate with Jessica and Jake, two of Hollywood's most talented actors  and perfect creative collaborators to help bring Tom Clancy's The Division™ to the big screen," said Gerard Guillemot, Chief Executive Officer, Ubisoft Motion Pictures. "Attaching Jake and Jessica is part of our development philosophy of working closely with top talent from the earliest stages to collaborate on a high quality film," added Matt Phelps, Vice President, Ubisoft Motion Pictures.
Ubisoft Motion Pictures will develop the project with Gyllenhaal's and Riva Marker's (Beasts of No Nation) Nine Stories Productions, and Chastain's Freckle Films. The announcement comes after the critically-acclaimed Tom Clancy's The Division™ video game, developed by Ubisoft's Massive Entertainment studio, sold more copies in its first 24 hours of availability than any previous title in Ubisoft's history and recorded the biggest first week ever for a new video game franchise.
Gyllenhaal can next be seen starring opposite Amy Adams in Tom Ford's Nocturnal Animals, scheduled to open November 18th 2016.  He recently completed filming on Bong Joon Ho's Okja and begins filming on Daniel Espinosa's Life this week.  Through Nine Stories, Gyllenhaal produced David Gordon Green's upcoming Stronger, in which he also stars.
Chastain will next be seen in John Madden's political thriller Miss Sloane, and Niki Caro's adaptation of Diane Ackerman's novel The Zookeeper's Wife, opposite Daniel Bruhl. She is also set to star in Aaron Sorkin's film adaptation of Molly Bloom's memoir Molly's Game alongside Idris Elba and Susanna White's period drama Woman Walks Ahead.
Ubisoft Motion Pictures and New Regency's Assassin's Creed®, starring Academy Award® nominee Michael Fassbender, has recently completed principal photography. Assassin's Creed will be released by 20th Century Fox on December 21st 2016. Other Ubisoft Motion Pictures projects currently in development include: Splinter Cell at New Regency with Tom Hardy attached, Ghost Recon with Warner Brothers, Watch Dogs with Sony Pictures Entertainment and New Regency, as well as Rabbids with Sony Pictures Entertainment.
In addition to starring in the film, both Chastain and Gyllenhaal will be a part of the development process through their production companies, Freckle Films and Nine Stories, respectively.