Seagate, one of the most renowned and and trusted company has been facing a Class Action Lawsuit over Defective Products.
In recent years the products which Seagate have launched seem to have high failure rates (specially HDD's). The product which has become the topic of discussion is the Seagate Barracuda 3 TB HDD and Seagate Plus External 3 TB HDD. One of the speculated reasons was because of the number of platters which were used in the HDD itself.
The company made a number of marketing claims that emphasized the reliability of the their HDDs, including the claim that the annualized failure rate of the drive is less than 1% and non-recoverable read failure rate is extremely small. Seagate has assured that they have been working hard on this problem to provide total customer satisfaction but the problem is far from solved.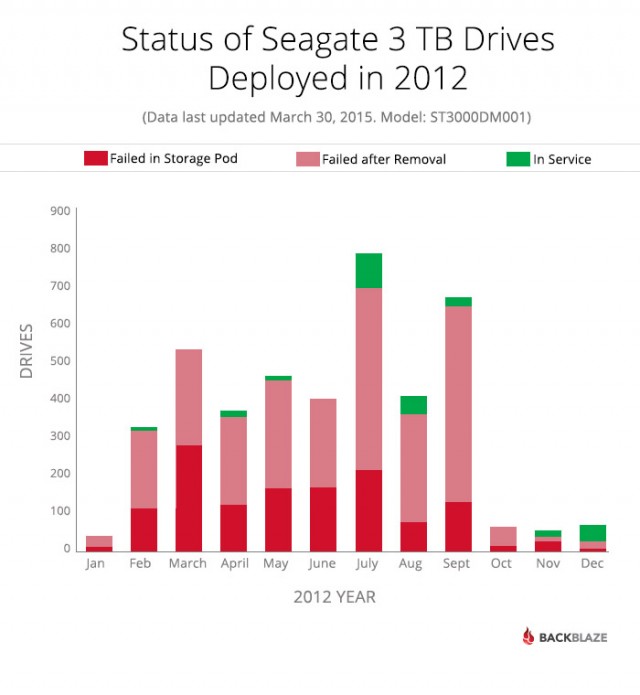 Backblaze, The company which provides one of the best cloud backup solutions has fueled the complaints by releasing a graph which can be seen above stating the condition of the Seagate products. These Seagate HDD's seem to be the worst out of 49,000 HDD's and to further exacerbate the situation, they have being sending faulty replacement HDD's to customers.
The Lawsuit aims to ensure that consumers get compensated for their loss of data. Seagate's stance in the market looks grim.