EK a popular aftermarket cooling solutions expert released a new single slot water block for AMD's newest RX 480 GPU.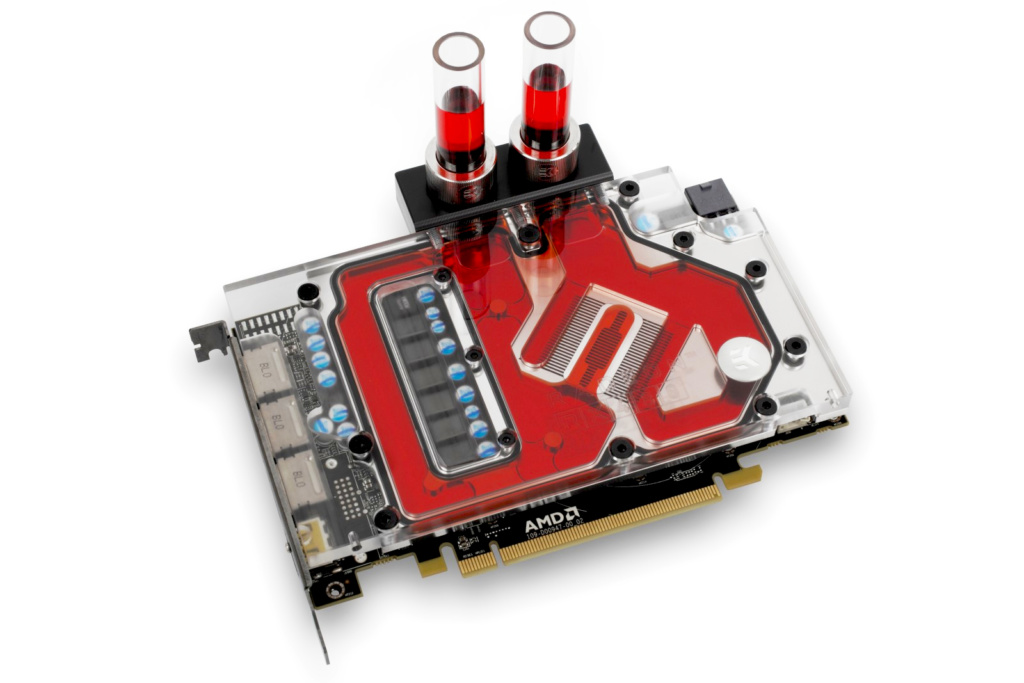 EK-FC RX 480 cools the gpu core memory as well as the VRM area directly so as to maximize the cooling performance hence keeping the card stable and cool under heavy overclock.
This water block features EK unique central inlet split-flow cooling engine design for best possible cooling performance and the central inlet orientation is the same as the GPU core. Such system also works flawlessly with the reversed water flow without adversely affecting the cooling performance. Moreover, such design offers great hydraulic performance, allowing this product to be used in liquid cooling systems using weaker water pumps. Unlike the original cooling solution that comes with RX 480 and takes up two slots, the water block will transform the double slot GPU into a single slot one.
The waterblock just like EK's usual blocks, comes in 4 different flavors.
Two Plexi variants – EK-FC RX 480(top) and EK-FC RX 480 – Nickel(bottom) :
Two Acetal variants – EK-FC RX 480 – Acetal (top) and EK-FC RX 480 – Acetal+Nickel (bottom) :
These water blocks are made in Slovenia, Europe and are available for purchase through EK Webshop and Partner Reseller Network. An aesthetic retention backplate (Black and Nickel variant), which cools the back side of the card(namely around VRM area), will be available for purchase in the next two weeks.
The following chart offers a list of different block variants available along with their pricing.
Additionally to make our lives a lot easier EKWB has also introduced the ekwb Configurator  Database, which essentially lets you search whether the block or product you need for your specific product exists or not in a single step, instead of going through the whole product library on the products page. The database is constantly updated with new products.