If you have a Windows tablet and you want to run Android apps on it, or you want to play your favorite games on your desktop, AMI DuOS could be just what you need. It runs Android app smoothly as if it was just like any other windows app and comes with a low price tag of $ 10 .
And now as promised, American Megatrends has updated AMIDuOS to run Android 5.0 Lollipop, albeit as a beta at this stage. New features include compatibility for the Android ART runtime, native 64-bit app support, better A/V synchronization, new APIs for Bluetooth LE and NFC, higher-performance graphics output and more.
Here are the system requirements:
Windows 7/8/8.1
Intel x86 CPU
Hardware Virtualization Technology supported and enabled in BIOS
OpenGL 3.0 and above
Minimum 2GB of RAM, though 3GB recommended for optimal performance
Minimum 2GB of hard disk free space
Follow the video for a tutorial on how to install it :
AMIDuOS can run nearly all of the Android applications available in Android app markets. It comes with preloaded Amazon Appstore.  AMIDuOS is also ARM v7 compatible, so it can run most popular ARM applications as well.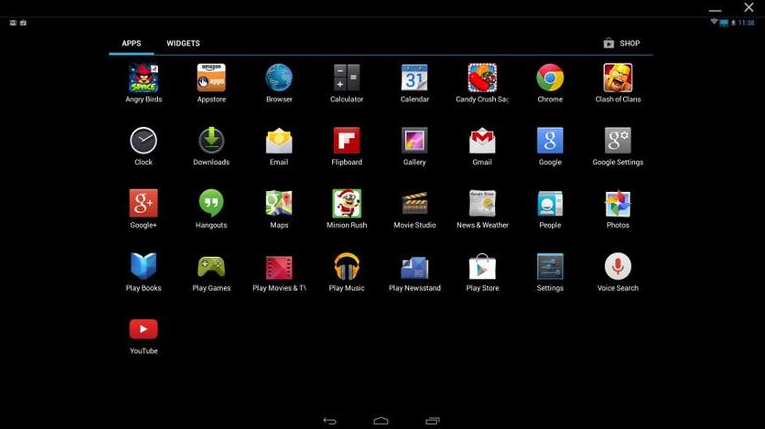 It works best with touchscreen devices since Android is designed for touch control, but you can use a mouse or a touchpad. AMI has provided a number of keyboard shortcuts to help you rotate, zoom, swipe, and tilt. However there is limited gamepad support.
You can try out AMIDuOS now for free for a trial period of 30 days . If you want to try out the Lollipop beta, you can, also for free, but instead for an increased duration of 60 days . You will probably also want to download and install the Google Play Store for it , as Amazon AppStore is a limited option for many . Give it a go , and let us know what you think of AMIDuOS over at the comments section below.