So, the generous folks back at SONY PIX India recently sent me and 15 other people some goodies. Out of which there was a headphone by  the company Portronics and after a week of usage I'm here with a review for it.
So here it is, the review from the house of Techarx on Portronics Marvel's Avengers Assemble Headphones. Yes it  is official merchandise for the Marvel's animated TV series and Movie. So let us get right into it.
Overview
Priced at INR 899, these headphones falls under the entry range mobile-phone over the top headphones. And if i'm not wrong, generally you might not get a over-the-top headphone in this price range. Basically targeted towards the youth and geeks alike, these headphones packs some pretty good decent sound. So let us get into what the contents are.
Includes :-
A)One headphone with mic
B)Warranty leaflet.
The box is very minimalistic without showing anything whatsoever about how the headphone looks as you can see. So, best guess, I guess you need to determine from the colour of the wires.
[nextpage title="Taking A Look At The Headphones"]
Now the headphones does look good and funky sporting an all green paintjob with a grey rubber  cushion. The headphones neither has the premium feel nor has that cheap plastic atleast to me which unfortunately Skullcandy uprock had even though it was priced at 1200.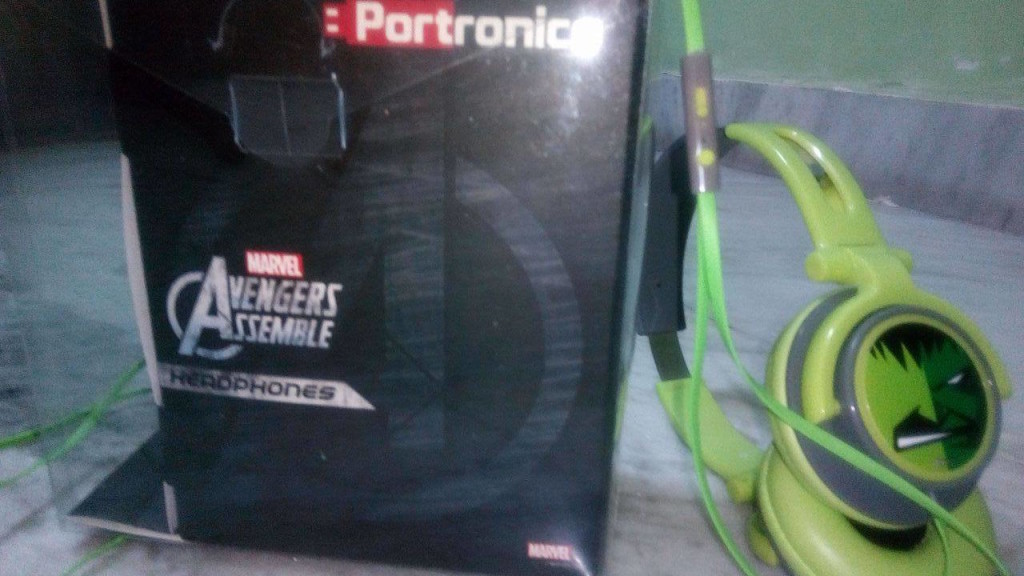 The side of the headphones sport a minimalistic logo of Hulk(since this one is the Hulk version) printed on top of the plastic. A plus point since it is not a sticker and the chances of the paint chipping off is very low(I tried scratching it with my nail and the paint is intact. Scratching it with a nail after certain pressure did chipped off a bit of paint but otherwise a good job for its price range).
The speakers of the headphone has a padded foam cushion for comfort and it does so the job quite nicely.
For the head, it has a rubber cushion, the speakers spins outside and folds up, and has a metal tin band . Definitely a +1 compared to the Skullcandy Uprock.
The headphone also has a mic and a volume rocker which again, Skullcandy Uprock does not provide.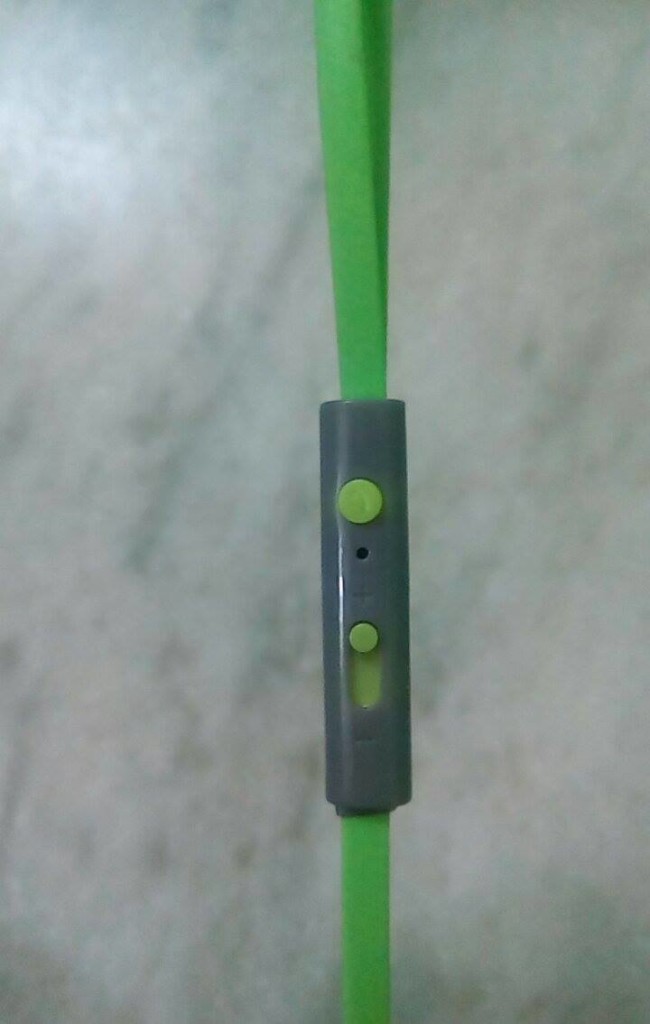 Durability wise, this headphones are VERY flexible. A feat which I guess is possible thanks to the metal tin band.
[nextpage title="Performance And Final Verdict"]
And now comes the most important thing, performance.
This headphone has a decent bass. Neither too loud, nor too low. So, EDM fans, not for you. The vocals were quite clean amidst the baas so again a plus point. Now this headphone sports a 3.5mm gold plated jack so that makes it universally us able.
Songs tested:
A)Lamb of God: Laid to rest
B)Cradle of Filth: Dirge Inferno
C)Thy Art is Murder: Vile Creations
D)Linkin Park: From the inside
E)Daft Punk: Instant Crush
All of these songs rely on Bass and excluding Daft punk, all of the songs provided decent bass and music. So, plus point again.
However one thing I did notice is that noise cancellation is not much there and noise leakage is very  much prevalent.
•Final verdict: For the price range, Portronics delivers a decent over-the-top headphone for mobile phone. If you are tight on budget and want an over-the-top, then you can consider buying this.
Score- 7.5/10
Pros
+Budget friendly
+Funky look
+Sturdy
+Mic and volume rocker provided
+Flat wire for tangle free ease.
+Ample amount of Bass and music
+3.5mm jack for universal usage
Cons
–Minimal noise cancellation
–Noise leakage
–Lock mechanism for the adjusting band does not do the job properly.