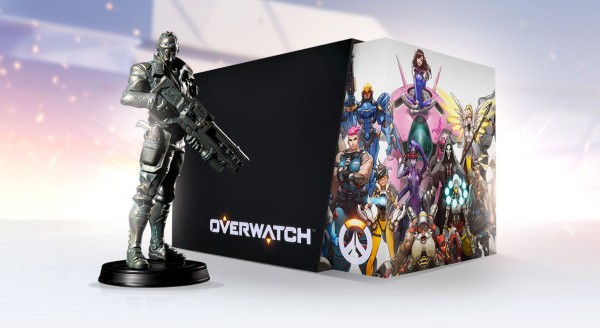 Blizzard's highly awaited first foray into the first person shooter genre, Overwatch, opened the beta gates to everyone yesterday
If you're interested at all in Overwatch, you can freely try it now on all platforms and decide if it's a worthy purchase. I myself have been playing since few hours now and it really is good. The gameplay and as well as the port is really well done and i look forward to playing the final game soon.
Game Director Jeff Kaplan confirmed that the Open Beta build will also be the launch build, with the mere addition of some bug fixes. However, he confirmed that there is a "ton" of post-launch content being prepared and then hinted to an "amazing Summer" for the game:-
He Says-
Yes. The version you are playing now is what will go live at launch (there will be some bug fixes etc…). We also have Competitive Play, which was a feature that was live in Closed Beta. We removed it from Open Beta because we received a ton of great feedback on how to improve the system. We had a tough choice. It would have been awesome to have the feature in for Open Beta and Launch. But we felt like we could really improve on some things so we opted to have the feature come out shortly after launch. We're hoping that our efforts in the Closed Beta to try to get things done quickly and at high quality aren't lost on our community — but we also never want to sacrifice the quality of the game by putting something live that isn't up to our standards.

We're also working on a TON of post-launch features and content. It's going to be a pretty amazing summer…
In another post asking to add a FOV (Field of View) slider on consoles, Kaplan replied that they're open minded about this and the feature might very well be added barring performance issues (a wider field of view also brings forth a slightly increased performance hit).
He Says-
We're very open-minded to adding this. We need to do some research into performance before we add this. It will probably be a post launch feature, assuming it doesn't cause any significant performance issues.
Overwatch's Open Beta will last until May 9, while the full game will launch on PC, PlayStation 4 and Xbox one in May 24.