Motorola's new flagship Moto X Force is the first ever device to be called "Unbreakable". So lets look into few specific points of this master Piece.
1) Design :
The Moto X Force is quite similar to the othe r Motorola phones.The device is flatter at the back with curved edges. It has a textured back panel to avoid  slips out of the hand.The aluminium frame is thicker, too, extending a few millimetres in at the sides before you get to the textured back cover.The bezels at the front are reasonably small.
There are three things at the front. Only the bottom-right is a loud speaker. The top one is for phone calls, and the left-hand bottom grille has nothing to do with it and it is just for show.
The phone features dual sim,in which one slot can be used to keep either microSD card or sim card. another slot is for using sim card.
Unlike other phone it Supports MicroUSB and its universally  compatible, which is very good news for the people too.
2) Screen :
The most highlighted features of the phone is the "Screen" or display.
it's a special five-layer screen that is intended to be unbreakable, and won't let you down even if you drop it.
Motorola named it "ShatterShield". Which involves 5 layer, in more detail;
1) layer 1 :" EXTERIOR PROTECTIVE LENS" A protective layer with a proprietary hardcoat designed  to  guard against dents and scrapping.
2) layer 2 : "INTERIOR PROTECTIVE LENS" This is a highly transparent layer provides  a clear protective shield that won't crack or shatter.
3) layer 3 :"DUAL TOUCH LAYER"If an event occur in which an impact that damages,the primarily the touch sensitive layer, a second layer takes over to seamless touchscreen performance.
4) layer 4 : "STUNNING AMOLED DISPLAY" The flexible amoled display absorbs shocks and provides great display quality.
5) layer 5 : "ALUMINIUM CHASSIS" A rigid aluminium chassis provides structural durabilty.
From the close view we can find the screen protector's openings are marginally larger than the glass below.
Motorola is confident and says
It offers a four-year warranty against the screen failing due to accidental damage
The Screen is a 5.4in Quad HD (2560×1440 Resolution) AMOLED and it's a pixel density of 540ppi.
3) Performance :
The phone is powered by a Qualcomm Snapdragon 810 octa-core SoC clocked at 2GHz. There will be 3GB of LPDDR4 RAM on board, and it will be available in 32GB and 64GB inbuilt storage options. This phone support  the expandable storage up to 200GB via a microSD card slot. This phone also sports Adreno 430 GPU.
(Benchmark Picture Courtesy :  AndroidAuthority)
In normal usage, it feels very fast,and there are some  Motorola additions including two hardware co-processors which enable the phone to respond very quickly to motion and voice commands.
Motorola has also put a big battery inside (non-removable of course), and claims it will last a full two days.
It also depends on the user Usage on regular basis.You might just get two days if you use the X Force lightly.The  phone is powered by a mammoth 3760mAh battery with Quick Charging support.

(Benchmark Picture Courtesy :  AndroidAuthority)
4) Camera :
Motorola's new super tough Moto X Force packs a 21-megapixel snapper with an f/2.0 aperture and dual-LED flash and Phase Detect Autofocus around the back and a 5-megapixel selfie camera at the front with flash and an f/2.0 aperture.
It records slo-mo in 720p;It can also record 4K video at 30fps, and supports HDR video in 1080p and 4K.
Some samples of the camera of MOTO X FORCE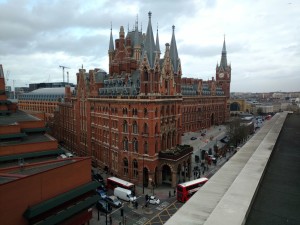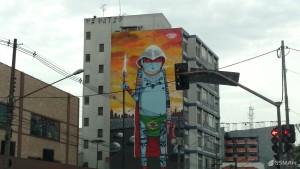 That's all you need to know about the device. This phone has clear  reason to the people, why people should buy this phone, now its your choice.
We would love to hear from you, give your valuable comments so that we can improve ourselves  at each and every point . Thank you.