keeping in accordance with Intels Tick-tock policy a lineup refresh rumors have started to circulate; the rumored Skylake-S(as show in the leaked slide below) will be a direct replacement of current Haswell powered CPUs.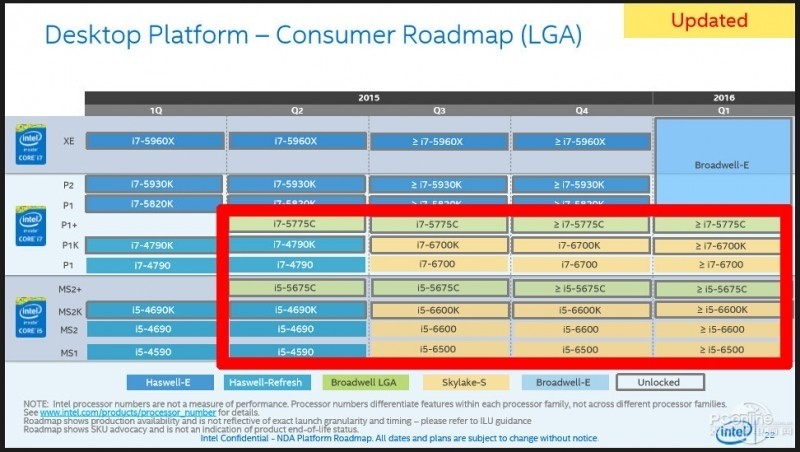 Heres what we know form the graph
The Skylake-S family will have at least 5 processors.
The new Intel Core i7 – 6700K will take the place of Intel's current Flagship CPU from the Haswell series i.e Intel Core i7 – 4790K.
Following this we will also be able to see Intel Core i5 – 6600K which will be popular too as the lower priced offering.
both silicone's will are expected to see some speed improvements as per our earlier report .
Also its mention worthy thatSkylake S is rumored to support both DDR3 and DDR4 memory as per our earlier report .
Adding to this we might see some yet to be leaked Boradwell-E processor to refresh the Intel HEDT lineup.