GTX 1080's news/articles are raining down on us like there's no tomorrow but in all this commotion we are happy to see some attention given to the GTX 1070 which according to us will be the most popular among the 1000 series Nvidia GTX lineup. Due to its relatively economical price tag and performance which is on par or even above a Titan X.
The latest info as revealed by VideoCardz shows up a very attractive iChill GTX 1070 by Inno3D known for there futuristic and very debatable designs. There are three variants of GTX 1070 IN Inno3D's lineup :
1) X4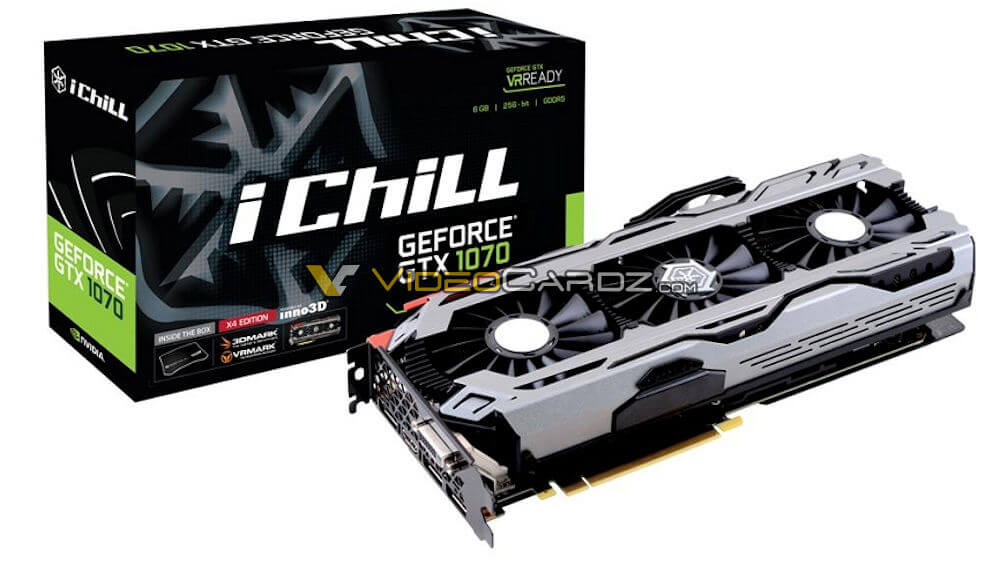 2) X3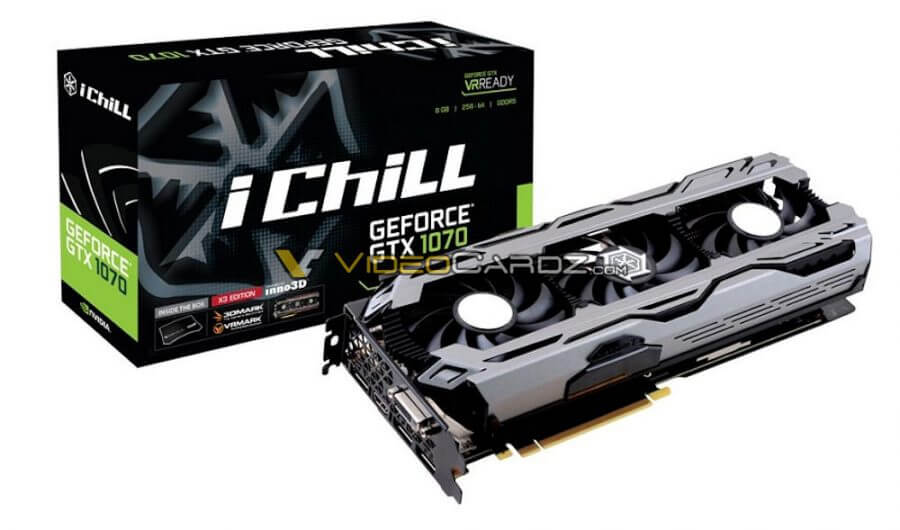 3) Founder's Edition

The differentiating factor between the X4,X3 and Founder's edition is quite obvious, while the Founder's edition sports a stock Nvidia's cooling solution and reference PCB. The other editions go a step further, adding a more robust power delivery system in place along with a very aggressive HerculeZ cooling solution also seen on the GTX 1080 cards from Inno3D.
Between X4 and X3 , the X4 gets an extra fan to possibly cool the VRMs mainly but other than that both seem pretty much same. We will have more info in the coming days as the card gets officially announced. So stay tuned.