Astratech, a technology startup based out of Eastern India has made a foray into the computer hardware market in India. They have just released their first product in the market, ASTRA KD350X NVMe drives.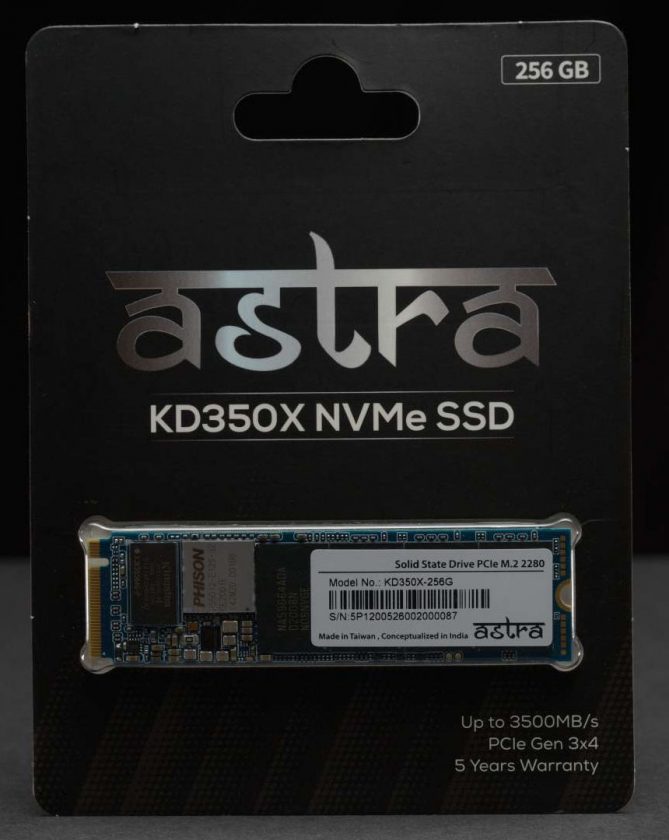 Deriving its name from 'Astra' meaning the weapon, the KD 350X SSD aka "Kapi Dhwaja" is positioned towards the mid-range NVMe segment backed by good components and solid after-sales policy.
Not much info is yet given by Astra Tech yet except a formal Facebook note. While we wait for a Press release, let's see what they had said in the note itself.
Lets take a look at the technical stuff that we know so far.
The KD350X is a Gen 3 NVMe SSD driven by the Phison 12S Controller like the Sabrent Rocket Q that we have in our lab at the moment. The DRAM Cache is from Kingston (256MB) and the NAND chip itself is from Micron as per our sources. The performance is expected to be nearly identical to other products in the market like the Sabrent Rocket Q or Team group M34, we can, however, only verify it after we get a sample in our hand.
We will bring more info on this as soon as we get them.
Till then please enjoy the pictures and spread the news and stay tuned to TechARX!