GIGABYTE X99-Gaming 5P and X99-UD4P Review: Attack of the 'P's
Of all the motherboard manufacturers who came out with their boards with the launch of Intel's HEDT Haswell-E platform, GIGABYTE has arguably been the busiest. Armed with an expansive lineup of boards that covers almost all market segments, the intention of now the world's largest motherboard vendor (in terms of units shipped) is clear: they want to dominate every section that X99/Haswell-E has to cater to. Now, ten months after its release of initial range of boards, we are seeing GIGABYTE launch five new motherboards under a range dubbed the Champion Series. I've covered the flagship board of the Champion Series, the X99 SOC-Champion recently, and now we are going to look at two more representatives of the same league, the X99-Gaming 5P and the X99 UD4P. As their name suggests these two boards belong to two different SKUs for GIGABYTE, but the company is putting them together in the same range of boards, indicating that their feature sets may not be much off from one another.
Picture Courtesy: GIGABYTE
Looking at the Champion Series as a whole, we see that the main feature appears to be the support for Intel's latest XMP profiles, namely 3200MHz and higher. Adding to that 10+ USB ports and SATA connectors, dual M.2 ports and support for Turbo M.2 technology, all digital power delivery solution courtesy of International Rectifier driver/controller ICs, 30µ gold plating on CPU/DRAM/PCIe pins, EMI shielded audio with upgradable OP-AMP, Killer LAN port (Gaming 5P) and GIGABYTE's custom skinned version of cFOS software – the feature set is pretty impressive. All the boards have four full length PCIe gen3 slots theoretically enabling quad-GPU setups. Though users can select only one between the SATA Express and the M.2 socket3 connector, the amount of expansion options present is pretty exhaustive. GIGABYTE has also added their new UV paint coated rear I/O shield which glows up with the help of a tiny LED. I personally like this nifty setup as it eases the pain of trying to search for ports in the conventional setup where there is very less light on the back of the table. GIGABYTE's continuous work on their UEFI and bundled software are showing fruits and the X99 versions are much better compared to the earlier iterations.
X99-Gaming 5P Visual Analysis:
The X99-Gaming 5P has the same visual style as the previous GIGABYTE Gaming boards we've tested or seen. The motherboard is basically a matte black PCB with black/gray slots and ports, but the dash of Gaming (read, Red) comes in form of heatsink design where the terms G1 GAMING and a stylistically drawn eye is seen.  The PCH heatsink also has a red plastic strip which glows up once the board is powered. The VRM and PCH heatsinks are connected by a long metal heatpipe.
The top left hand corner of the motherboard has a single four-pin fan header (CPU_OPT), with the 8 pin ATX 12v power connector shifted above the VRM heatsink. The VRM heatsink is smaller than we have seen in the SOC Champion and underneath houses a 6-phase all digital power delivery system. Each phase has a single Cooper Bussmann server grade inductor (FP1007R3-R15-R, 0.15µH, Flat-Pac, 76C@25A), totaling six. Each power stage is driven by International Rectifier's IR3556 and all the phases are controlled by an IR3580 (8phase PWM). Just below the Cooper Bussmann chokes we see nine 10K capacitors made by Nippon Chemicon (560µF each). A combination of IR3553M driver and IR3570 controller is used for the power delivery for the DDR4 modules.
The Gaming 5P has the full set of DIMM slots. That means a total of eight slots with four DIMMs on each side. The slots are alternatively colored black and grey to point quad channel configuration.
On the right hand side we start with the voltage check points and then the 24pin EPS power connector, an internal USB3.0 header and the CPU_MODE switch which enables or disables the extra pins in the LGA2011-3 socket, theoretically enabling better overclocking performance for CPU and memory. The CPU_FAN header is placed near the bottom right corner of the CPU socket, certainly not an ideal location.
Next we arrive at the storage section of the motherboard. The Gaming 5P has ten SATA3 6Gbps ports, but only six of them support RAID 0/1/5/10. Two of the SATA ports are taken by the motherboard's single SATA Express connector, which shares bandwidth with the M.2 port. The M.2 port can hold devices of up to type 2280 and has support for PCIe x1/x2 based devices.
The bottom section of the motherboard is surprisingly clean. It contains two more fan headers (SYS_FAN2/3), front panel headers for power/reset/HDD Activity, two USB2.0 internal headers, a four-pin MOLEX power connector to provide additional power to the GPUs in multi-GPU setup, and the front panel audio header. For PCIe arrangement we get four full length x16 slots enabling x8/x8/x8/- for 28 lane CPUs and x16/x8/x8/x8 for 40lane CPUs, provided nothing is installed in the M.2 slot. Once the M.2 slot is populated the 4th PCIe slot operates at x4. We also get three PCIe x1 slots. The Thunderbolt connector is situated between the third PCIe x1 slot and the fourth PCIe x16 slot.
For audio, the X99-Gaming 5P uses a Creative SoundCore3D (CA0132) based audio codec. There is additionally EMI shielding, LED lit PCB separation, and a replaceable Burr Brown OPA2134A OP-AMP for headphone amplification coupled with Nichicon audio capacitors. The CAP_MODE switch can change the gain between 6x and 2.5x.
The I/O panel has PS/2 keyboard and mouse ports, four USB2.0 ports, six USB3.0 ports, Killer GbE LAN port and gold plated audio jacks with an S/PDIF connector. The USB2.0 ports have power control feature, and a single white USB3.0 port is used for BIOS flashback. There is also a bracket to install an M.2 based WiFi card.
X99-UD4P Visual Analysis:
Visually the X99-UD4P looks like an exact replica of the X99-Gaming 5P, albeit with a different paintjob. Using the letters UD in the motherboard name means that this is part of GIGABYTE's Ultra Durable range, and hence the motherboard gets a black and dirty-yellow livery. The PCH LED has the same yellowish tone and the path separation for the audio section has a bunch of white LEDs instead of the read ones that we saw on the Gaming 5P. Internally, from the component placement to the features offered, the UD4P is almost identical to its Gaming sibling, and even the VRM assembly follows the same route (IR3580+IR3556M for CPU power stages, IR3570A+IR3553M for DRAM phases).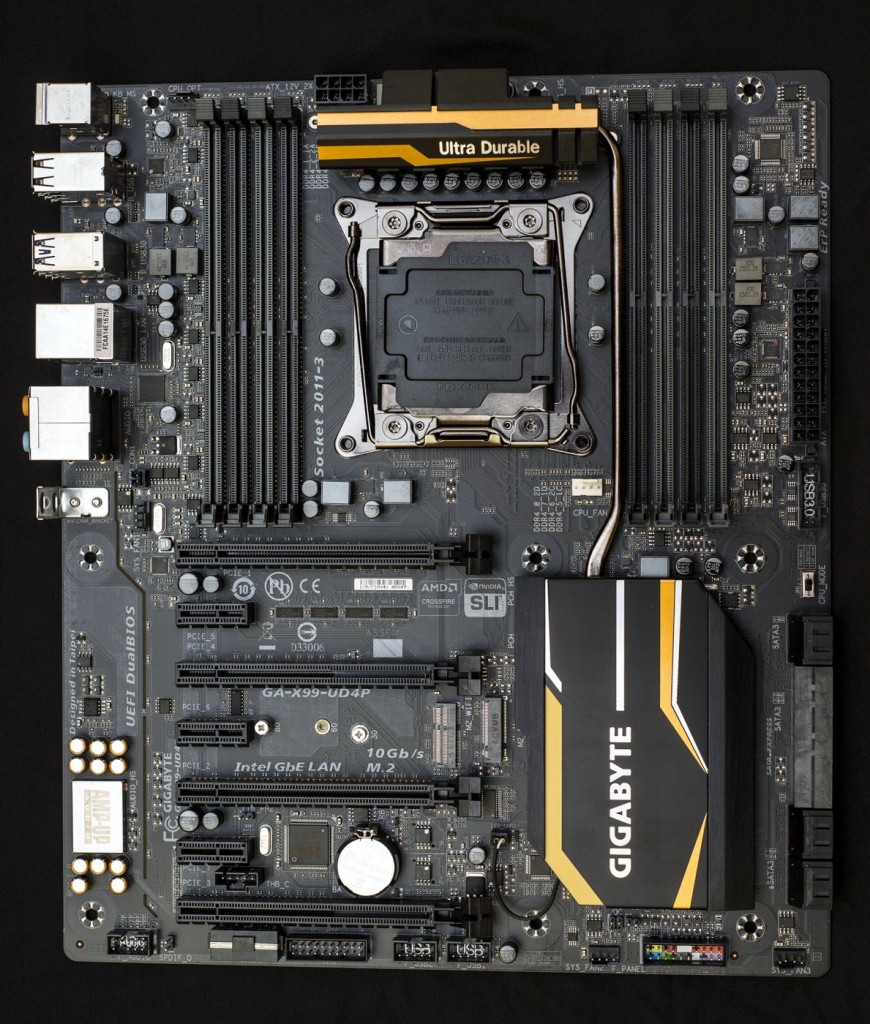 There are a couple of differences though. Firstly the GbE LAN offered by the UD4P is courtesy an Intel I218-Vchip and not the Qualcomm Aetheros Killer like the Gaming 5P. Secondly, the audio section in the UD4P is using GIGABYTE's AMP-UP audio which is essentially an upgraded Realtek ALC1150 code coupled with a non-replaceable N5532 OP-AMP from Texas Instruments for rear audio amplification.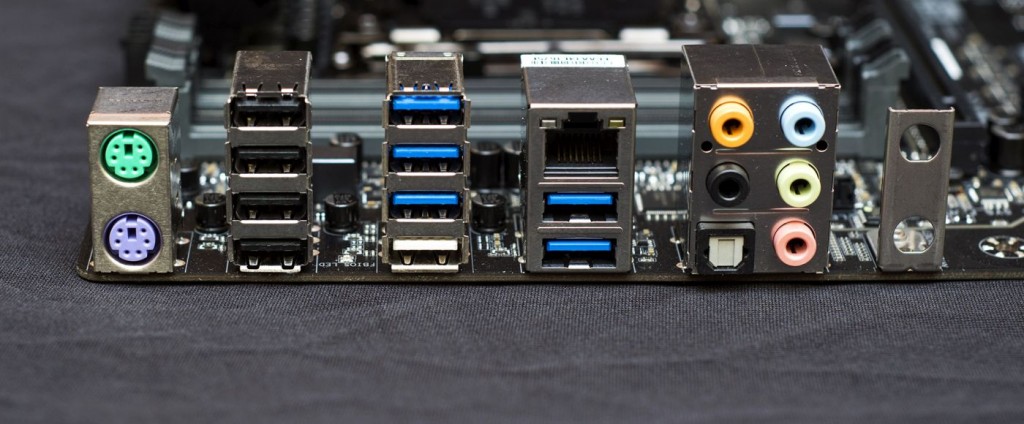 UEFI:
I have been critical of GIGABYTE's implementation of Z87/Z97 BIOS, but for the most part in X99 those complaints have gone away. The UEFI overhaul has worked in favor of them and now the performance is smooth for most part. I do however feel that GIGABYTE can do away with at least one of the three modes available in the UEFI. There are three modes, a basic mode which presents user configurable options in a grid of icons, the second one is an advanced mode with a black background and white icons which looks much better than the rather vintage blue and white, and then lastly we have the OC mode which has traditional black/orange theme going on with a newsfeed-esque summary of information about the existing system being shown in the periphery.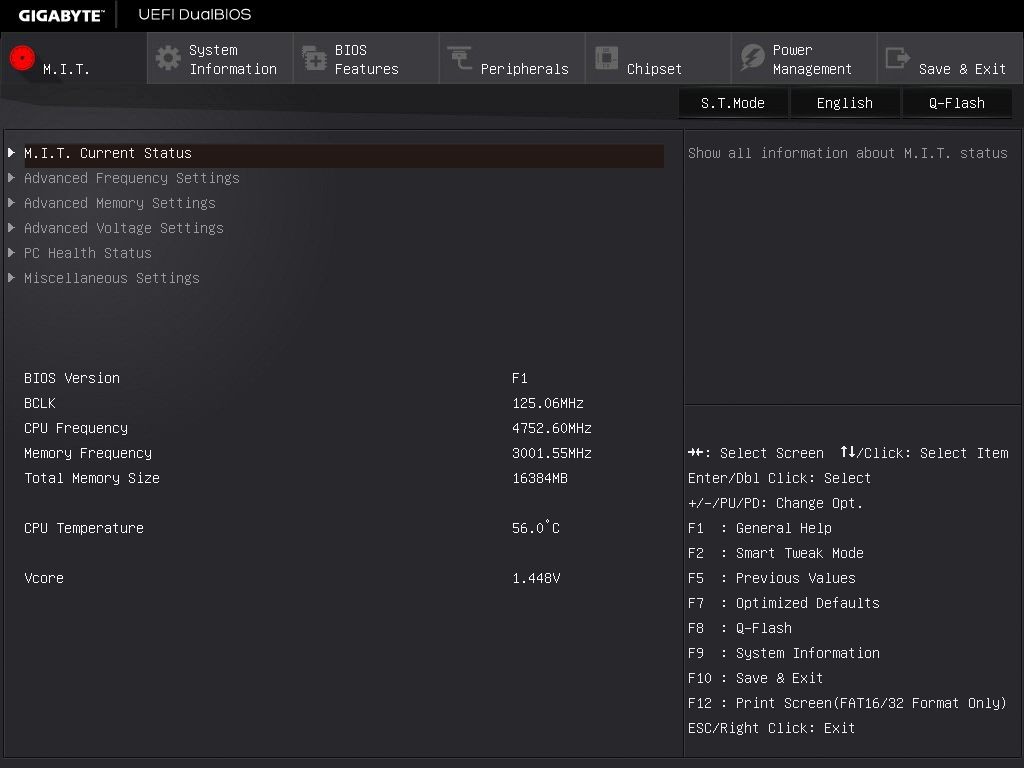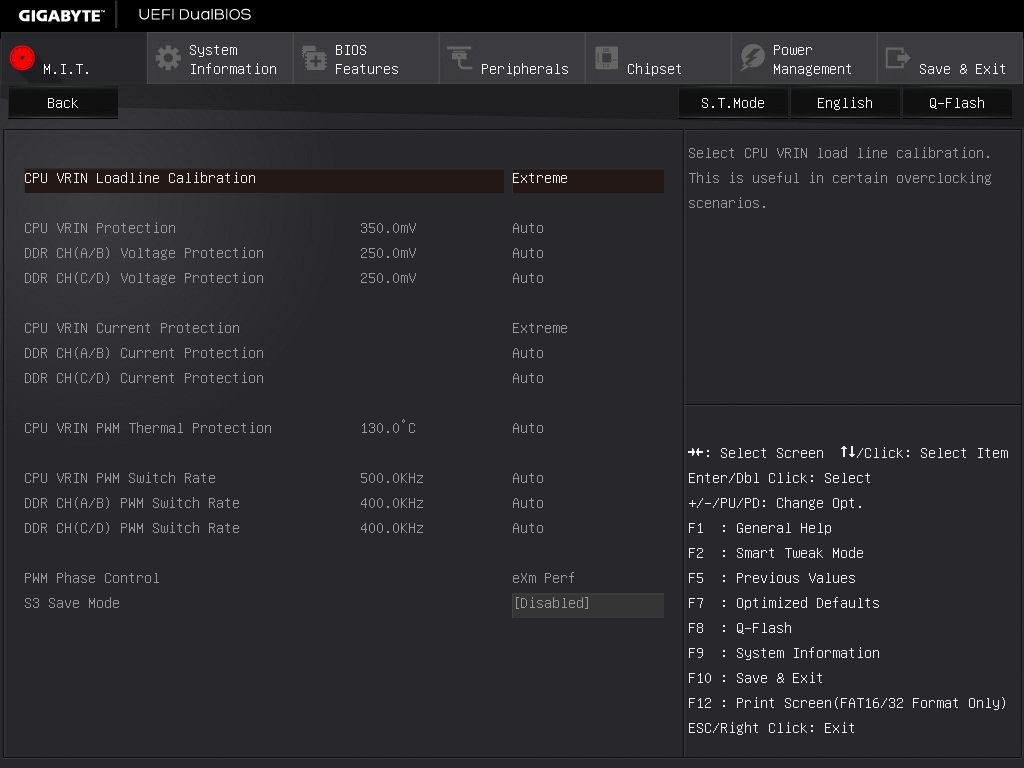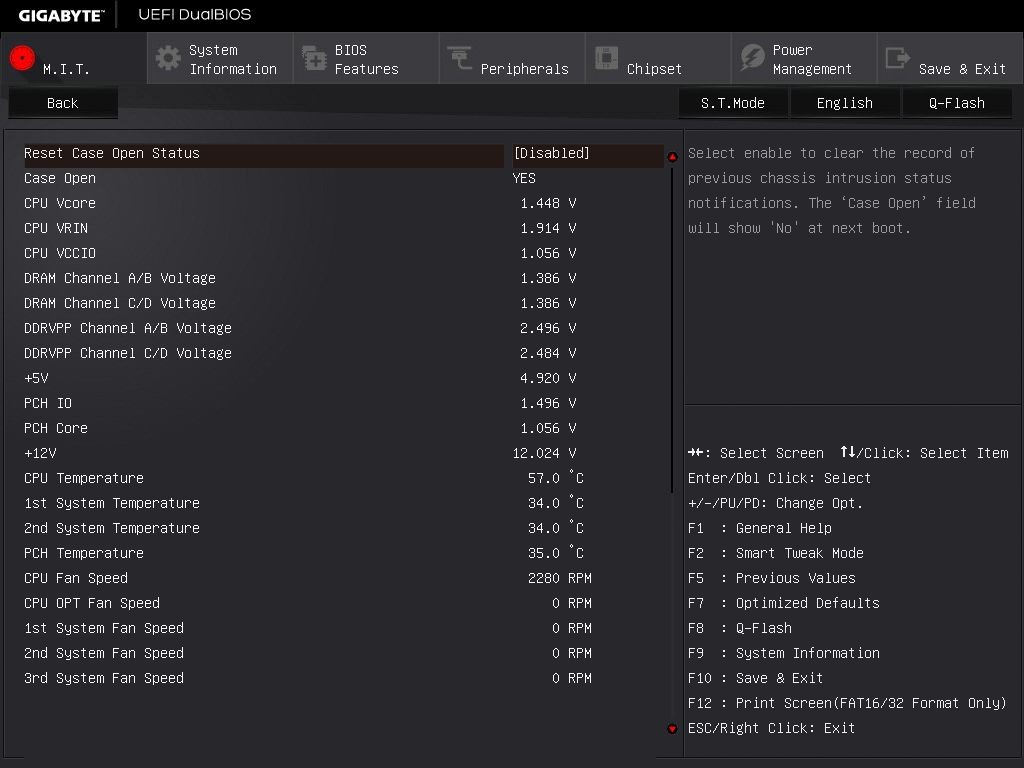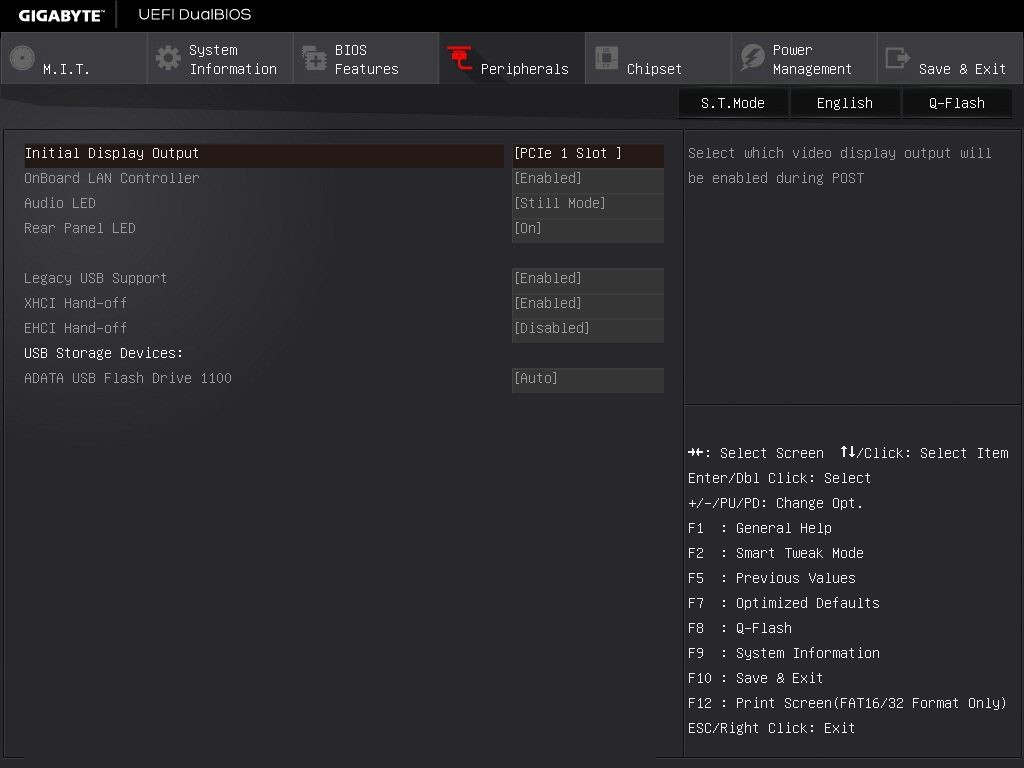 UD4P has a couple of options missing in its UEFI when we compare it to more robust Gaming 5P. While trying to overclock the system I found that the minute options that I saw in frequency and voltage in the SOC Champion and the Gaming 5P were missing in the UD4P. While that didn't affect the basic overclockability of the motherboard in any way, fine tuners and people aiming for benchmark points maybe disappointed to see the omission of these options.
Bundled Software:
GIGABYTE has been improving its software bundle incrementally as well and while it is not as drastic as the UEFI changes, the subtle upgrades are nice. APP Center is the congregation of their utilities. With the P series boards GIGABYTE is also bundling their themed version of cFOS network packet prioritizing software. The different utilities, especially GIGABYTE's EasyTune has matured quite a bit and now offers almost similar level of customization for CPU/DRAM frequency/voltage/power as we see in their UEFI. We also get some fancy applications, but the one GIGABYTE is advertising for their X99 range is the availability of their Cloud Station Server. It is a suite of applications catered to wireless monitoring and controlling of the user's system, and has utilities like Remote OC and Auto Green that uses Bluetooth and Create WIFI hotspot (self-explanatory) amongst other apps.
Test System:
The following test system was used for this review:
Intel Core i7-5960X, Haswell-E, 8C/16T, 3GHz base/3.5GHz turbo
GIGABYTE X99-Gaming5P, BIOS Version F1
GIGABYTE X99-UD4P, BIOS Version F1
G.SKILL Ripjaws4 DDR4-3000, 16GB, quad channel
ASUS GTX970 STRIX OC Edition
Kingston SSDNOW V300 SSD, 64GB, AHCI mode
Corsair H100i for CPU cooling
Corsair AX760i 80Plus Platinum Power Supply
Azza Genesis 9000 for testbed
Big thanks to GIGABYTE, ASUS, Corsair, G.SKILL & Kingston for their respective product samples.
Benchmarks:
Overclocking:
Both motherboards performed admirably when it came to CPU overclocking. I was able to reach 4.75GHz with both of them, though not stable. 4.5GHz however proved to be stable on both boards for most applications and benchmarks, so I settled there. RAM overclocking continued to be sore for both the memory kits that I had with me (Corsair LPX/G.SKILL Ripjaws4), and I couldn't push them beyond their rated XMP speeds.
Conclusion:
Let's get one thing straight: the Champion Series of boards from GIGABYTE do not offer anything revolutionary in terms of what we already have in their existing X99 counterparts. The things offered here are rather incremental, aimed at providing a user the best of what this enthusiast platform has to offer. With the SOC Champion we saw a board capable of running massive overclocks and fine tune the system, ideally suited for seasoned overclockers and professional system benchers. With the X99-Gaming 5P and UD4P, we see two almost similar boards catered to two different sections of the market. With the whole Gaming moniker, premium audio, Killer LAN port and red/black aesthetics, the Gaming 5P is suited for gaming systems, while the UD4P gets an Intel LAN port, Realtek audio, and dialed down, more conservative, close to roots GIGABYTE look and is more suited for someone who may or may not be using a cabinet with a massive side panel window. But since they are so close to each other in terms of layout and features, you cannot really go wrong with either one.
The performance is at par with the X99 boards we have tested before, and the overclocking was surprisingly fun in both boards, even though the UD4P missed a couple of tuning features in its UEFI. Surprisingly, the UD4P was performing similar or better than the SOC Champion in most benchmarks on stock. The Gaming 5P wasn't much behind either and in the end both boards performed very well.
GIGABYTE's UEFI and software package has gone through a rough patch and finally have come of age where I can definitely say that they are as fluid and responsive as other competing brands. The Cloud Station Server is a nifty addition, and so is the cFOS suite. While the utilities in the Cloud Station Server have better third-party alternatives, more often than not they are paid ones and may or may not integrate well with each other. Here you get a cohesive suite of things and they work well in tandem.
Again, I'd like to point out the rather unnecessary modes in the UEFI. GIGABYTE can easily do away with the OC mode since these features are already present in the normal mode. Secondly,the fan header placements in both boards are a little awkward, especially the ones on top section of the motherboard. Thirdly, I would have loved to see the two-digit LED debug display make appearance for both the boards. But for most parts, I am happy with the X99-Gaming 5P and the X99-UD4P. If you want feature rich boards at a lower price, you can't go wrong with any one of them.