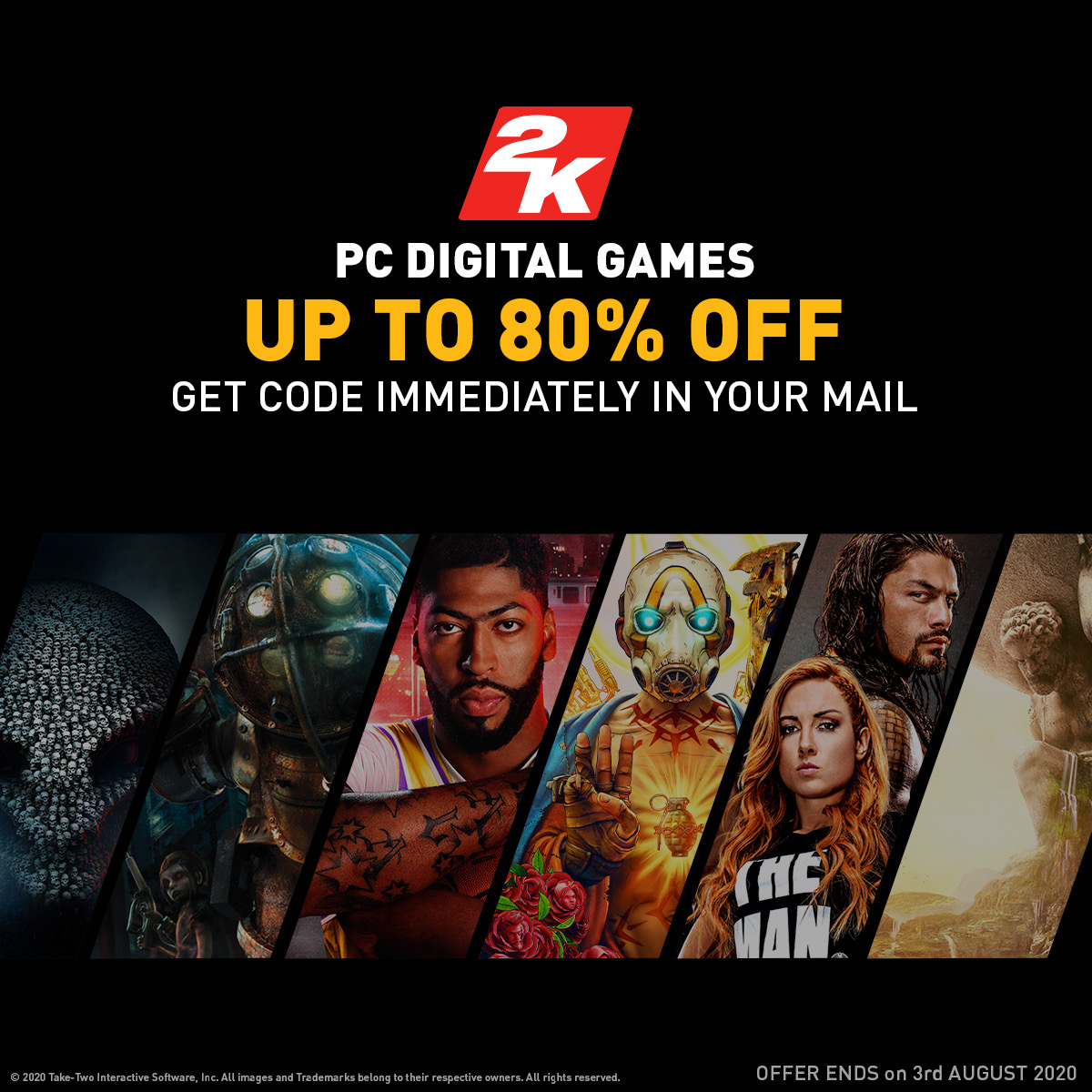 If you've been saving your wallet from purchasing a game or two, or three, the 2K PC Digital Sale is an opportunity that you wouldn't want to miss. Several blockbuster franchises from 2K Games including Bioshock, Borderlands, WWE 2K, Civilization, and XCOM are on sale at Games The Shop with discounts going up to 80 percent, redeemable on Steam and Epic Games Store.
Here are some of the top deals:
BioShock Infinite – ₹182 (MRP: ₹729)
Borderlands 2: Game of the Year Edition – ₹187 (MRP: ₹849)
XCOM: Enemy Unknown – The Complete Edition – ₹198 (MRP: ₹989)
Kerbal Space Program – ₹212 (MRP: ₹849)
Sid Meier's Civilization VI – ₹750 (MRP: ₹2,499)
WWE 2K20 – ₹990 (MRP: ₹2,999)
NBA 2K20 Standard Edition – ₹990 (MRP: ₹2,999)
Borderlands 3 – ₹1,495 (MRP: ₹2,990)
The Outer Worlds – ₹1,495 (MRP: ₹2,990)
You can visit Games The Shop and browse the entire catalog of all the discounted PC games. The 2K PC Digital Sale ends on August 3, 2020.