e-xpress Interactive Software Pvt. Ltd,  announced pre-order offer for Ubisoft's upcoming blockbuster, Far Cry 5. Players who pre-order the Deluxe Edition of the game from offline retailers will receive an official Far Cry 5 t-shirt at the time of pre-order. The official T-shirt features the game's antagonist, Joseph Seed aka Father.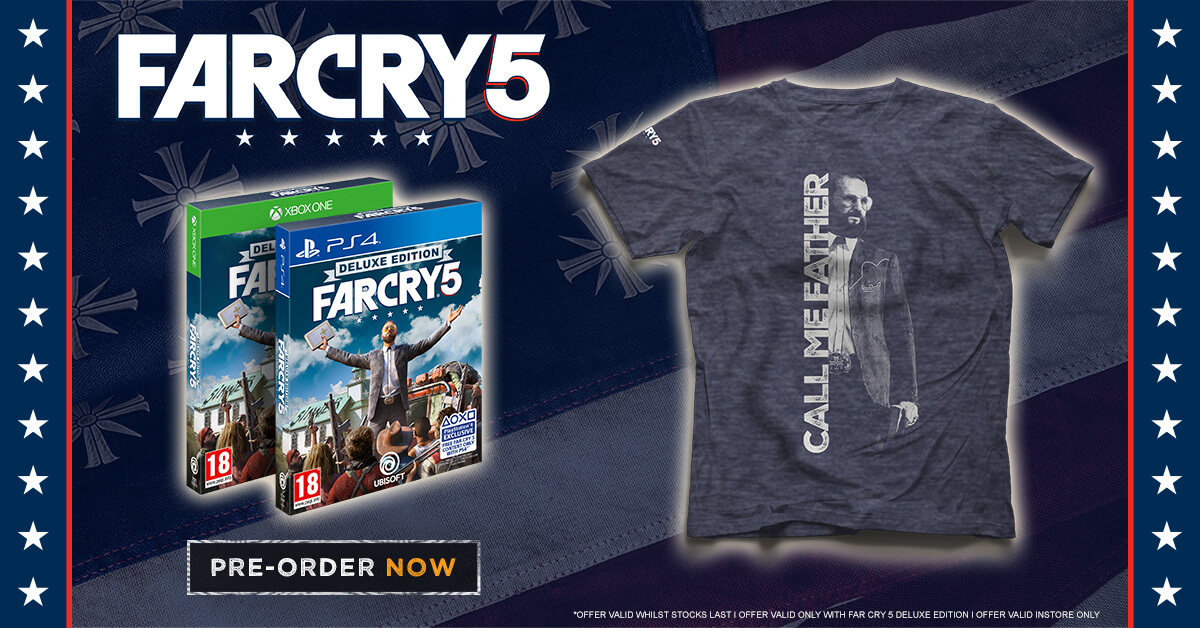 This is a very limited offer and players can avail this at more than 100 offline retail outlets across the country. The full list of retailers can be found below –
https://goo.gl/forms/wNwIRugE8g3XRHOs2
This offer is valid whilst stocks last
The Deluxe Edition includes:
FAR CRY 5 game with special Deluxe key art.

A double-sided tourist map of Hope County featuring points of interest and key locations.

The Original Soundtrack of the Game.

The Digital Deluxe Pack which includes early access to a range of equipment, vehicles, weapons and consumables to lead the resistance and fight against The Project at Eden's Gate.
Far Cry 5 Deluxe Edition is priced at ₹ 3,999
Far Cry 5 is releasing worldwide on 27th March 2018 for PlayStation 4 and Xbox One. The Standard Edition of the game is priced at ₹ 3999, Gold Edition at ₹ 5,999 and ₹ 7,999 for the Father Edition.