Following the trend of going dark and sleek, after Ubisoft's Uplay, EA's Origin client will get a makeover. This is available to test in a beta version.
Origin, being a digital distribution client and game library didn't look very sleek and soft. Till now it looked quite bold and maybe a bit stingy on the eye. But now it looks much closer to it's competitor's appearances.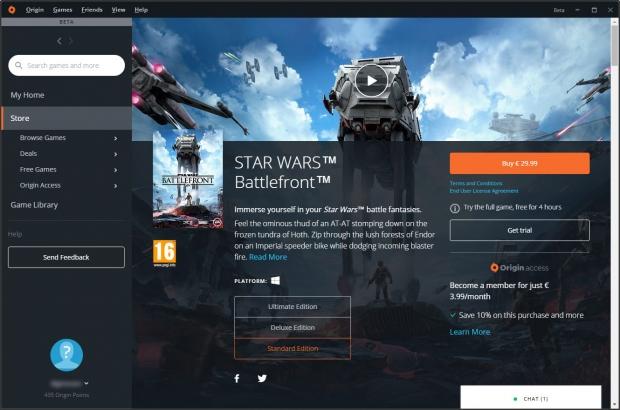 The new design isn't just for aesthetic purposes, either; it's more functional, too. The store and library are more natural to navigate between, download progress is now more readily displayed, and the store is much more intuitive to browse, among other changes.
If you want to get it on it early, go to Origin > Application Settings > General. Then, check "Update to beta version when available" and reboot the client.
Source: Tweaktown