DOOM ,the latest entry in the long running FPS franchise by id Software has been pretty well received in the gaming community. The game has so far performed pretty well across all platforms .  Now with the launch of Vulkan support , PC gamers can expect a decent boost in performance.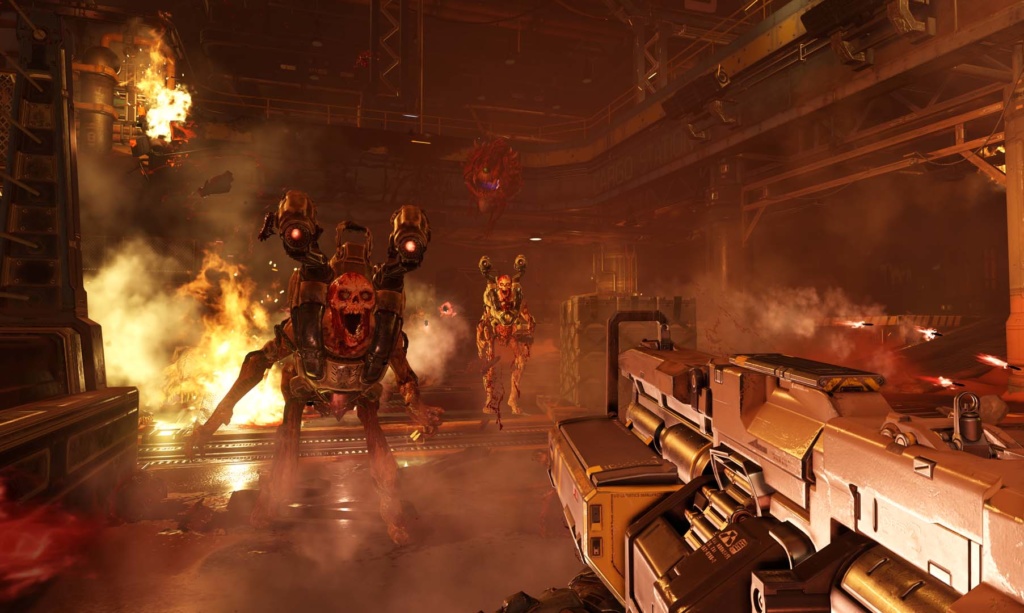 According to this post on Bethesda's official website , Vulkan support is live on PC . The great thing about Vulkan is it is compatible with a wide range of hardware as well as operating systems . This means that even older GPUs are expected to benefit from this and run DOOM at better frame rates than before. However this is the first game to utilize the Vulkan API so there might be some issues even after testing as is typical with new APIs and drivers.
When we were looking to adopt Vulkan for DOOM, the main question we asked ourselves was: "What's the gamer benefit?" Ultimately the biggest benefit will be high framerates. There are a number of game-focused reasons super-high framerates matter, but primarily its movement and player feel. The game just feels amazing running that fast, so we made it a priority to try to really exploit the available hardware on PC.

We also anticipate some older GPUs will now be able to play the game at good framerates. We hope the range of GPU support widens with additional game and driver updates. That said, this is the first time a triple-A game is releasing on a brand-new API and brand-new drivers so there may be a few bumps, but our testing is showing really great performance and stability.
DOOM is out on PC ,PS4 and Xbox One . We will keep you updated on any future update coming to the game, so stay tuned for all the latest news.