The 16 core Zen version with a BGA socket is codenamed Snowy Owl as AMD thinks that Snowy Owl will be a great match for the communication and network markets that needs a high performance 64-bit X86 CPU.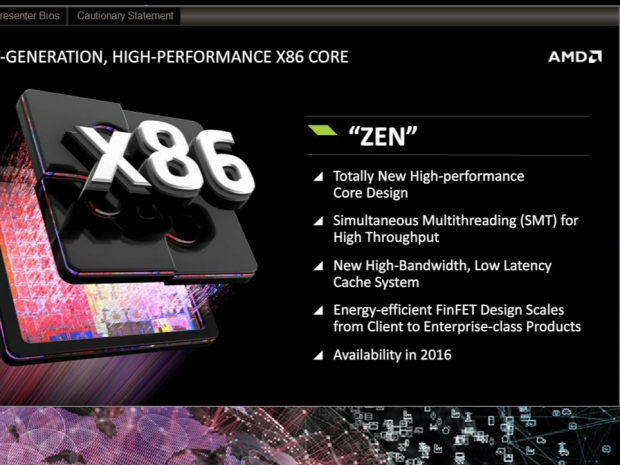 Features of 16 Zen Core Snowy Owl
CPU
 The 16 Snowy Owl has 16 cores and 32 threads, all based on 14nm FinFET  transistors. The processor supports up to 32MB of shared L3 cache. A processor cluster named Zeppelin is the key to the Zen architecture as more Zeppelin clusters are creating more core Opterons.
One Zeppelin cluster would make an 8 core, 16 thread CPU with 4MB L2 and 16MB L3 cache and in our case product codenamed Snowy owl has 16 cores, 32 threads 8MB of L2 (512KB x 16) and 32MB L3 (4x8MB).
Memory
Snowy Owl has four independent memory channels and up to 64 lanes of PCIe Gen3. When it comes to storage, it supports up to 16 SATA or NVME storage channels and 8x10GbE for some super-fast networking solutions.
Each Zeppelin has eight Zen cores and each  core has 512KB dedicated L2 cache memory. Four Zen cores share 8MB of L3 memory making the total L3 cache size  16MB.  Zeppelin (ZP) comes with PCIe Gen 3, SATA 3, 10GbE, sever controller Hub, AMD secure processor as well as the DDR4 Memory controller.
Power
The TDP Range for Snowy Owl is sub 100W and capable of sinking the TDP down to 35W. So there might be a quad core  Opteron too soon enough.