Bethesda has announced the release date for the highly anticipated sequel to fan-favorite steampunk video game Dishonored. The sequel is expected to hit shelves on November 11, 2016. The announcement was accompanied by an image showing who appears to be Corvo, wearing his iconic mask, as he cuts a soldier down and is accompanied by Emily Kaldwin.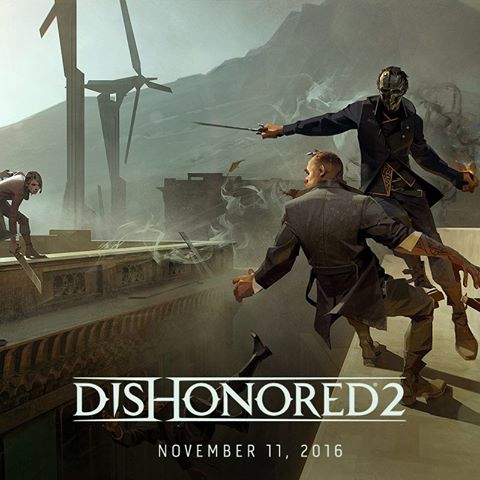 New details about the game will be revealed in Game Informer's exclusive cover story, available on Saturday, May 7, with the digital edition available today. The world premiere of Dishonored 2 gameplay will take place during Bethesda's 2016 E3 Showcase being held in Los Angeles, California, on June 12 beginning at 7pm PST, and streamed live around the world via Twitch and YouTube.
Dishonored 2 will allow the player to choose to play as either Corvo Attano, the protagonist of the first game, or as Emily Kaldwin. The game is developed by Arkane Studios and is expected to release on PC, PlayStation 4 and Xbox One.
Source: Bethesda