Dell strengthens its gaming portfolio in India through all new Alienware and G series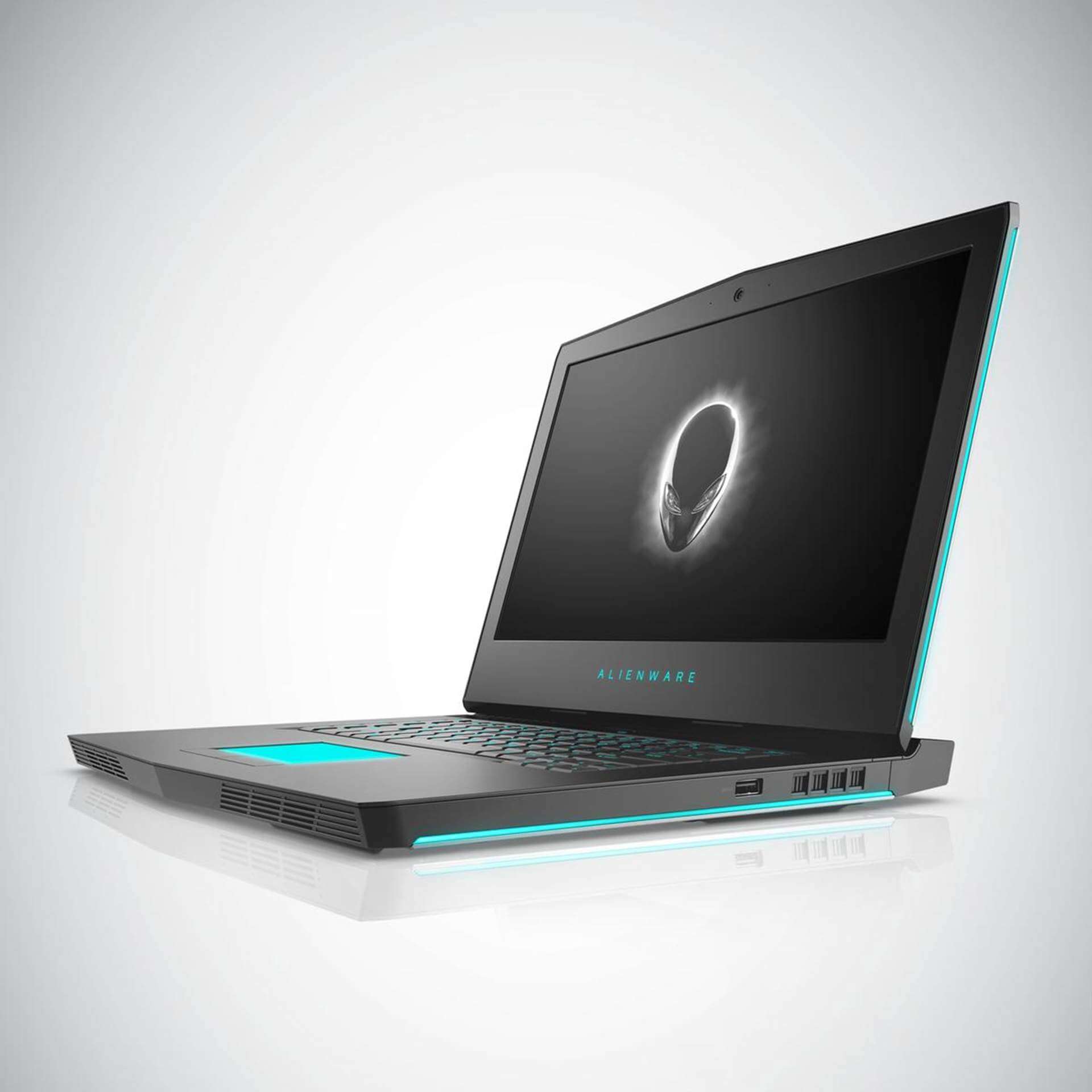 Bangalore, July 5, 2018: With a steady rise in gaming enthusiasts in India who are looking for a superior quality gaming experience, Dell today announced a new portfolio of gaming hardware comprising of; Alienware 15 & 17, Dell G Series – G3 and G7 and Inspiron 24 5000 All-in-One. To serve a spectrum of users; casual gamers to gaming pros, the new range is an exciting addition to Dell's existing versatile gaming portfolio.
The new range is designed and engineered for users who prioritize performance and excellent gameplay. Equipped with better thermal cooling and 8th Gen Intel Core Processor, packed into a sleek design for ultimate immersive gaming experience, the new Dell G series is a looker!  The 20+ year legacy of Alienware, is further strengthened with an advanced portfolio of Alienware laptops; Alienware 15 and 17 that feature up to 8th Gen Intel® Core™ i9 k-Series processor, making them the most powerful laptops ever! For users, looking for a device that can perform daily computing and morph into a gaming machine, the Inspiron 24 5000 All-in-one, is one complete package!
Gaming industry in India is on a steady rise, and gaining a dynamic profile when it comes to evolving gaming communities and hardware and software entrants that are bringing in innovation. As per the recent findings of a survey conducted by Researchscape and Dell across 11 countries including India, gamers today belong to a diverse community, contrary to the stereotypical teen loner who once represented the same.
Commenting at the announcement, Mr. P Krishnakumar, Senior Vice President and General Manager- Consumer & Small Business , said, "Dell, today stands tall, having earned the trust of our consumers as the 'most trusted brand' in 2018*. It is our responsibility to maintain the trust with the best in all categories of PCs we operate in. Gaming, is the latest and the most dynamic segment, where we find gamers, calling out performance needs from their PCs. As a response to this demand, Dell continues to work towards being in the top consideration set for all kinds of gamers and gaming communities. We are fully committed to be an active part of the larger gaming culture."
According to Mr. Alen Joe Jose, Product Marketing Director, Consumer & Small Business at Dell India said, "We couldn't be more proud of the innovation and uncompromising design principles that our gaming portfolio offers. Our latest product range is equipped with the latest processors in sleek & powerful design form factor which brings the best in class technology enabling gamers of all levels across categories to have the best gaming experience."
With Alienware as part of its family for the past 2 decades, Dell has become deeply involved in the gaming community. Dell G series and Inspiron 24 5000 All-in-One is a step towards meeting growing, unmet need for gaming systems among the demographic who loves to game and wants to game well.
Dell G3 15
Power packed performance: Available in 15", Dell G3 is powered with 8th Gen Intel® processors and provides responsive, powerful performance while powerful discrete graphics up to NVIDIA® GeForce® GTX 1050 TI, that allows users to game with crystal clear detail, and smooth gameplay.
CinemaStream: With SmartByte technology, users can experience seamless streaming and prioritize visual content
CinemaSound: Powered with two front-firing speakers with Waves MaxxAudio® Pro, users are guaranteed superior sound
Immersive on screen experience like never before: Dell G3 allows for crystal-clear detail and smooth, realistic gameplay and a more immersive on-screen experience
Sleek design: At just 22.7mm, the slimline design is the thinnest of the G Series gaming laptops, making it even easier to game on the go.
Gameplay appears sharp from virtually every angle on the 15″ screen with a wide-viewing angle with in-plane switching, and an FHD anti-glare display.
WASD, spill resistant backlit keyboard allows gamers to game in dim light without needing to search for keys
Dell G3 15 comes in three color options Black, Recon Blue, Alpine White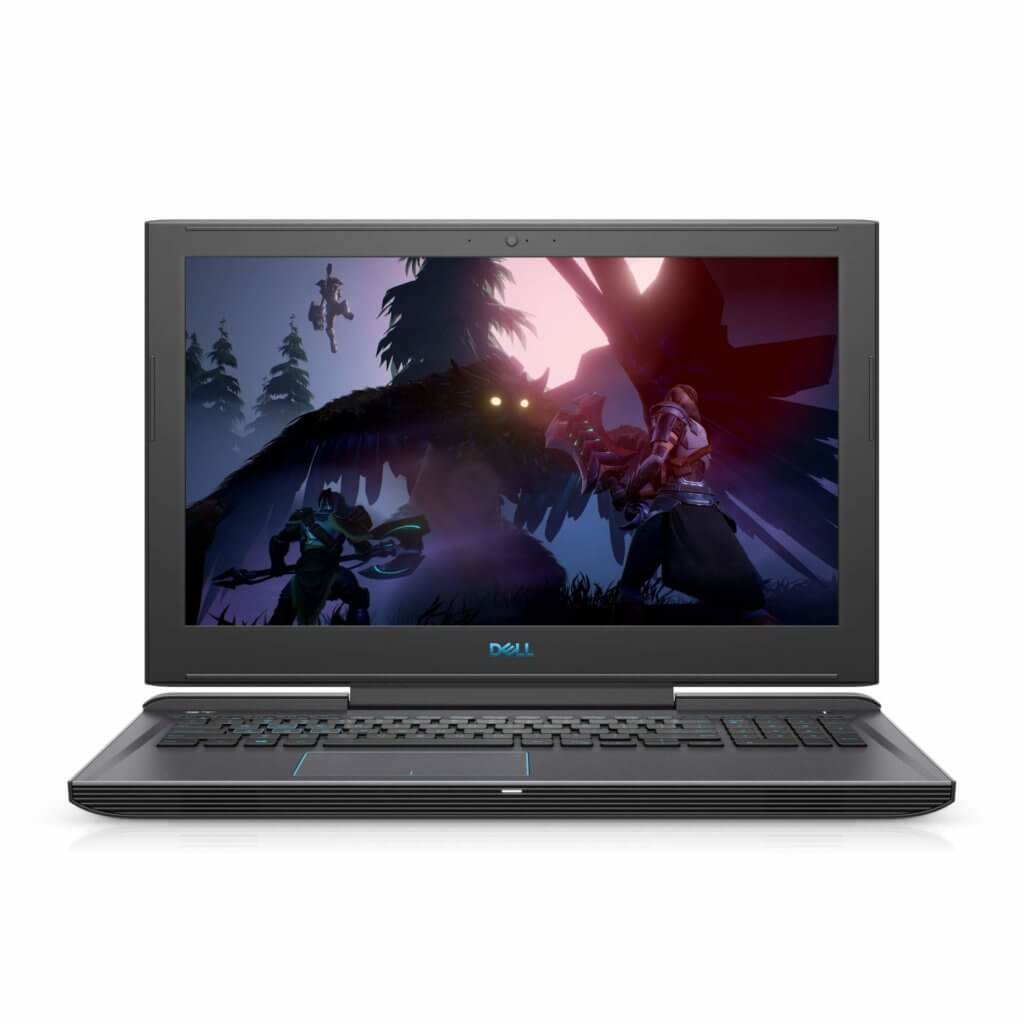 Dell G7 15
Power packed performance: Dell G7 feature up to 8th Gen Intel® core i9 processors, NVIDIA® GeForce® GTX up to 1060 with Max-Q design technology for clear, detailed gameplay.
Stunning display: Immersing players deeper into the game, Dell G7 offers a premium on-screen experience. Players can witness everything on screen with stunning clarity and superior color richness. Dell G7 comes equipped with anti-glare panels for gaming in a wide range of environments.
Uninterrupted long game sessions: Designed to push heat and noise away from the user, Dell G7 is equipped with a front air intake and rear exhaust vent to keep players cool, and able to game longer. Huge cooling vents and dual-fan cooling technology keep the system cool and running efficiently.
Seamless Streaming: With Killer Networking technology users can elevate gaming, viewing and mega-tasking with seamless streaming and prioritize gaming content
CinemaSound: Equipped with two front-firing speakers with Waves MaxxAudio® Pro, G7 ensures super sound for users.
Easy, single-screw bay door access allows players to service their system or tinker with their components with much ease.
Dell G7 is available in Standard Black and Alpine White
Alienware 15 and 17
Built for solid gaming performance: The new Alienware 15 and 17 are built with premium materials such as anodized aluminum, magnesium alloy, steel-reinforcements, and copper thermal management to ensure rigidity, thinness, and high-quality feel all without sacrificing gaming performance.  The Alienware 15 and 17 feature up to 8th Gen Intel® Core™ i9 k-Series processors and NVIDIA® GeForce® GTX 1080 with 8GB GDDR5 for our most powerful laptops ever. These laptops are engineered with an improved thermal solution and a thin, hinge-forward design to extract the maximum performance from top-of-the-line components
New and improved audio system: Audio output has improved with a new speaker design that includes internal smart-amps used to monitor the audio waveforms enabling the use of the entire thermal margin of the speaker enabling louder sound.
An unmatched experience with the new keyboard: n- key rollover is now supported with an upgraded Alienware TactX keyboard, enabling over 108-key commands for maximum actions per minute. It's the only keyboard on a laptop with 2.2mm of key travel allowing for rapid response for any keystroke.
The new Alienware 15 and 17 support over 80 quadrillion lighting combinations via 13 unique programmable lighting zones with up to 20 distinct colors.
Inspiron 24 5000
Power-play for Graphic Intensive Productivity Applications: This Inspiron All-in-One carries a 4GB GDDR5 NVIDIA® GeForce® GTX 1050, which is the most advanced gaming GPU architecture ever created. With super high resolutions, gamers can now experience 'power-play' in latest titles of the gaming spectra.
Convenience reloaded with the VESA compatible mount: The VESA compatible mount allows for "putting where you want", so that using this All-in-One is never a task; be it in the kitchen or the drawing room. There is also a pedestal stand, so that it can be used in the office spaces as well.
Multitasking like a pro: The Inspiron 24 5000 All-in-One gives the power of multitasking like a master. Working on four different applications have never been easier as this All-in-One gets one to snap between them, making work organized like never before.
Advanced microphone processing that reduces background noise for the Clarion in web calls and Cortana interaction.
Pricing and availability