Rumours spread like a wildfire,but if you can contain it in time it might save heaps. A  rumor started spreading, alleging that Dark Souls III would be locked at 30 frames per seconds on PC. But the official Twitter account for the game officially debunked said rumor, mentioning that the game will run at 60 FPS (if your machine is powerful enough, obviously).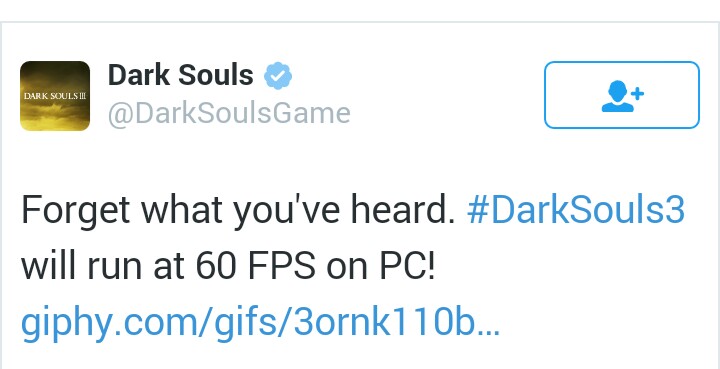 The rumour that was speculating mentioned a response from Bandai Namco support as its source, which bounced on several websites. I don't know how did people even buy this because technically a company wouldn't jeopardise it's goodwill just before a month of the game's launch. But sadly that's how the internet rumours work. 
So if you have a rig which can handle this game , then you're in for a smooth run.