Dark Souls III is Bandai Namco's fastest selling game ever. With the amount of impudence one has to overcome while playing Dark Soul III, it's quite obvious that the game becomes addictive and more intriguing.
So,sharing the franchise's good fortune, Steamforged Games' Dark Souls board game Kickstarter reached its funding goal in just three minutes.
The campaign has hit six times the original goal of $70,832 USD, for a total of $458,599 USD. The campaign for Dark Souls board game funding will be closed by May 16.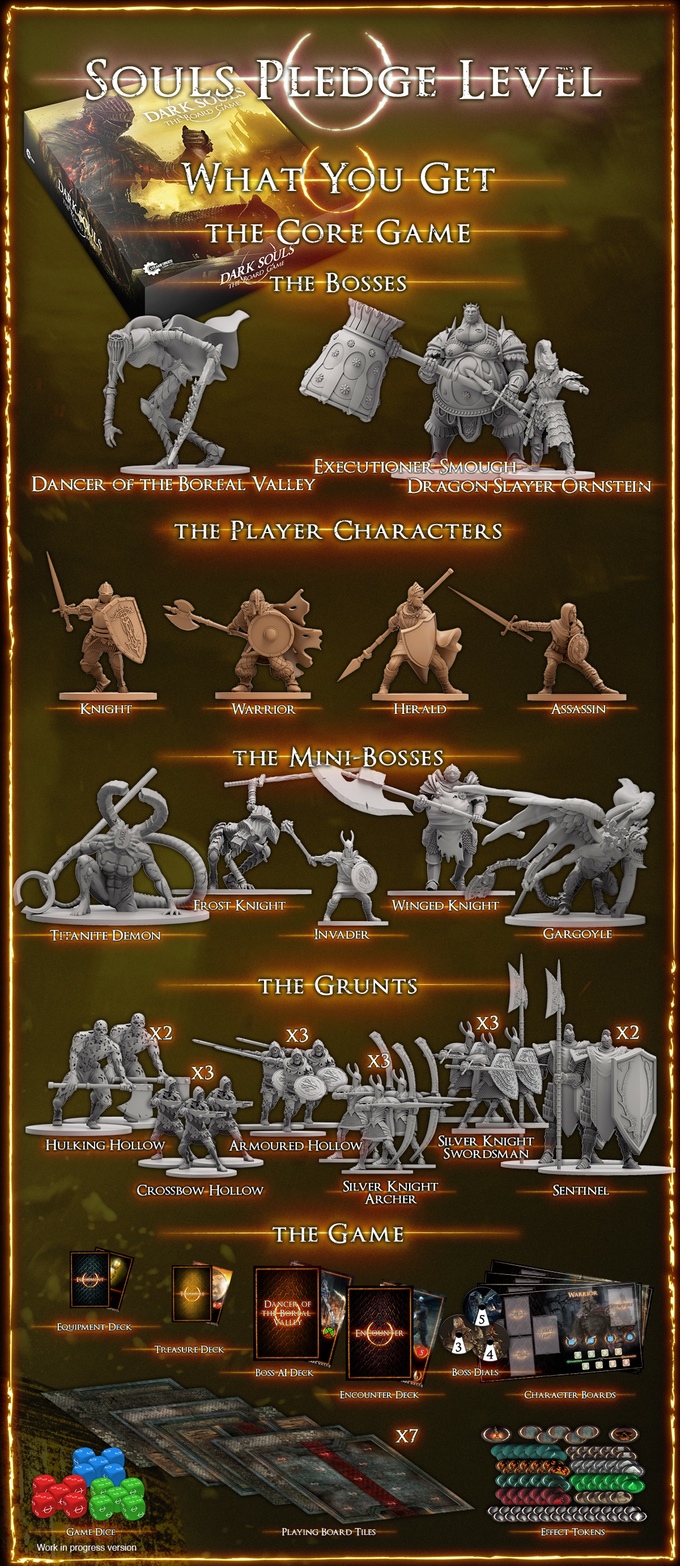 The Board Game is described as a "deeply immersive combat exploration game" made for one to four players. Like Dark souls the board game will also require "strategic thinking" and "clever planning" for success.
Players can run through the game in solo or co-op modes, choosing from a "number of core Dark Souls character classes."
People owning the Dark Souls base game will get a variety of character, boss, and grunt models, along with boards, cards, tokens, and dice.
As the campaign continues and stretch goals are reached, add-ons will unlock.
The owners of the base game will be able to buy these add-on through their pledge amounts.