The term 'Gaming Audio' usually goes with heavy low frequency without any optimization of Highs and Mids and with this it's mostly biased in surround sound with a good microphone. But Highs and Mids are necessary for crisp clear sound during Competitive matches and stuff. So today we are reviewing a earphone which is marketed as Gaming Earphone by Cooler Master , CM Storm. Now lets see what Cooler Master has kept for us.
Specifications : 

Earphone :
Drivers – 10MM
Frequency Response – 10HZ~20KHZ
Impedance – 16 OHM
Sensitivity – 106+/- 3dB (At 1KHZ, 1V/PA)
Max Output Power – 15MW
Connector – 3.5MM Golden Plated Earphone Jack
Cable Length – 1.2M

Microphone :
Pick-Up Pattern – Omni Directional
Frequency Response – 70HZ ~10KHZ
S/N Ratio – 50dB
Sensitivity – (-42+/-2dB) At 1KHZ, 1V/PA

Features :
1. Crystal Clear and Rich bass sounds.
2. Super Light yet extremely durable metal ear-buds.
3. Extremely powerful passive noise cancellation
4. Clear communication without blind spot
5. Super Slim IN-LINE Remote to Play/Pause music and answer/hang up calls.
Product Showcase :
Looking at the packaging, we hope for a rich performance from this device. The earphone comes with a 3.5MM Gold-plated connector which is pretty much compatible with every Audio interface , PC/Laptops , and Smartphones.
The overall packaging from Cooler Master is quite good. They used a Magnetic lock in the box. In the front it is clearly written – PITCH PRO Gaming Earphones.

After opening the package, in the left side we can see a Frequency Response Chart of the Earphone where it is compared with its older model 'Pitch'. The Graph is made upto 20K HZ. Frequency Response is a specification that indicates how evenly an earphone, speaker, audio system or electronic component reproduces sound over the range of human hearing which is measured in Heartz [HZ].
After opening the box we can see :
1. A splitter with one earphone and mic jack which is 3.5MM Gold Plated.
2. 2 pair ear-buds of different sizes for custom comfort and another two is already attached with the earphone.
3. The earphone itself with a beautiful finished body and closed back with a logo of CM-Storm.
4. A black colored pouch to keep the earphone safe.
5. Converter jack with a female port and two 3.5MM Gold Plated male connectors.
6. CM-Storm official warranty card.
The provided splitter for earphone and mic is very useful as it can be used during game and other stuff. Both the connectors are gold plated and 3.5MM. There are two logos, one with an earphone and other with a mic that you do not get confused about the connection. The Wire is weak for me and i will recommend to use it carefully.

The ear-buds are of great quality but doesn't feels that soft in the ears. The color of the ear-buds are made to match the the color of the earphones which looks classy. There we 3-type of ear-buds.
1. Large
2. Medium/Normal
3. Small
The converter jack provided with the product is very good. Fully gold plated connectors and there is no connectivity issue.

The earphone is domed shaped with closed back.It is Slightly larger than normal earphones and looks classy and cable provided is of good quality. The drivers are 10mm with a frequency response of 10HZ to 20KHZ.There is marked with Right [R] and Left [L] in both the earphone.

The Microphone is pretty decent, normal button for Play/Pause , Receive/End Call. Sometimes it goes crazy when talking to someone.
The 3.5MM Jack provided with the Earphone is very good but it doesn't supports all the smartphones.
Performance :
The earphone performed well enough looking at its build quality. The drivers are pretty good and provides clear and rich sound but lack of bass which i noticed in most of the smartphones. The pair performed very well when connected with my Behringer Xenyx 302 USB Audio Interface. Very good Highs and Mids and perfect lows. I tested this earphone with lots of FLAC , WAV , ALAC , WMA , MP3 , MP4 and I noticed it performs very well with ALAC. A good point to be noted that this earphones goes up to a level of 70% without any distortion and provides excellent crisp audio though these are not much loud in the ears. Noise cancellation is not good, as you can listen to others while listening to a song with 50% Volume. Compared it with my Sony MDR EX 110, this earphone is pretty much same but there is a lack of low frequency unless you apply some equalizer settings in the software or the interface. The tuned my Audio Interface with Highest Low frequency and Balanced High frequency which results with a punchy bass and beautiful highs. Though this headphone is marked as a Gaming earphone, I didn't noticed any extra during gaming, sounds of footsteps are very clear and other sounds are normal. Surround sound is barely noticeable in game. The microphone works very well in game and there is no cut of voice during talking but when i used it with my smartphone for normal phone calls it was not very clear to the other person who was listening to me. 7.1/5.1 Tests were fine but very less surround sound when watching movies. All over CM Storm Pitch Pro is a very good performer where it provides rich, clear sound which is best for any audio freak and this pair of earphone is not for any audiophile and bassheads.
Tests and Benchmark :
As I said earlier, I used them with lots of media and i tried to get a good output. So I played "Bass I Love You – Basstronics" to check how much it can go low.
Result is pretty weak as this device was unable to catch the low frequencies of about 55-50HZ.
Spectrum while playing the song.

I also tested the low frequency with online bass tester of 10HZ-150HZ. Unfortunately the earphone was capable upto 60.0HZ, lower than that was not enough clear and low.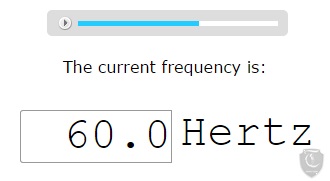 We used HTML AAC Multichannel Audio Playback tests for the surround sound but Pitch Pro was unable to keep up clear surround sounds as i noticed during movies and  playing games.
The bitstream contains:
Spoken Channel Identification in English
BLITS (EBU Tech 3304-4.1)
EBU Multichannel Ident (EBU Tech 3304-4.2)
We used Rightmark Audio Analyzer for some benchmarks.
 Rightmark Audio Analyzer : The software is used for testing audio parameters objectively with frequency analysis algorithms.
We used sampling of 16Bit/44KHZ and noise level of -57.5 dBA. The result is out with playback and recording both.
Conclusion :
All over after using it for more than 35hours it performed well enough for me. Sound is very clear, just some lack of bass. Don't expect something like 'Boom-Boom' from this. Mids and Highs are very clear and feels very great when you're listening to any melodic tune and Genre is your choice. After using it for more than 2-3Hours there is a little bit of pain as the ear-buds are very tight and not easy to remove and fit again. CM-Storm Pitch Pro is a good choice for everyday music freaks and gamers who wants to hear good sound from a audio hardware.