[nextpage title="Introduction"]DDR3 memories have came a long way since its release in 2007. While the main underlying design have not changed, we have seen manufacturers experiment with different visual concepts to to make the modest memory more attractive. Today the module we have for testing is a result form one of those experiments; presenting the Avexir Raiden Series DDR3.
Before we begin, lets hear what Avexir has to say about the Raiden lineup
Raiden series is, a high performance DDR3 gaming memory modules, using world exclusive patented technology of plasma tubes to mimic lightening effect for gamers who seek true stimulation and real excitement, also proves the product making philosophy of AVEXIR once again: "What we believe is how we behave."
The kit we are testing today is the modest 16GB kit running at 1600MHz C9 with 1.5V.
Before diving into the pictures and benchmarks lets see what we know about the kit, straight form Avexir.
Avexir has done a lot of RnD as per their own declaration, and I must say the end result looks really good.
[nextpage title="Product Showcase"]
Product Showcase
Avexir chose to use a simple white box for packaging with the Raiden logo in front and a few words about the kit at the back. Subtlety being their method of choice.
Opening the front flap we see the modules for the first time, under a plastic windows. the reverse side of the flap contains a few info about the modules among other things.
Now lets take a look at the guest of honor, the Modules.
The modules are pretty good looking, one of the best if I may say so myself.
The white modules are offset with blue accent with AVEXIR being embossed onto the heatsinks. The subtle hint of black on top of the modules really rounds up the visual spectacle that is this kit. These kits are absolutely stunning visually and I must say that Avexir really knows their market. But form without functionality is tantamount to failure so let's take a look at how these modules perform.
[nextpage title="Testing setup and results"]Testing Setup
CPU : Intel Core i5 2500K
Motherboard : Asus P8Z77 V Deluxe
Memory : Avexir Raiden DDR3 16GBPSU : CoolerMaster V1000
Case : CoolerMaster HAF XB
Cooler : CoolerMaster Nepton 240M
The kit came with Modest ratings and since we had no idea as to what IC's were sued underneath we decided to go slow with it.
Starting with the XMP settings of 1600 C9 we decided to up the ante and see how far it goes. Going lower than C9 was not possible with this kit so after a couple of no boot scenario we stopped. Adding to the fact we had this kit for a very little time period we couldn't go full crazy with it as we do with other samples.
The following benchmarks were run to test the stability after each overclock.
SuperPi 1.5
WPrime 1.55
Hyper Pi
Aida Cache and Memory Benchmark
1600 9-9-9-27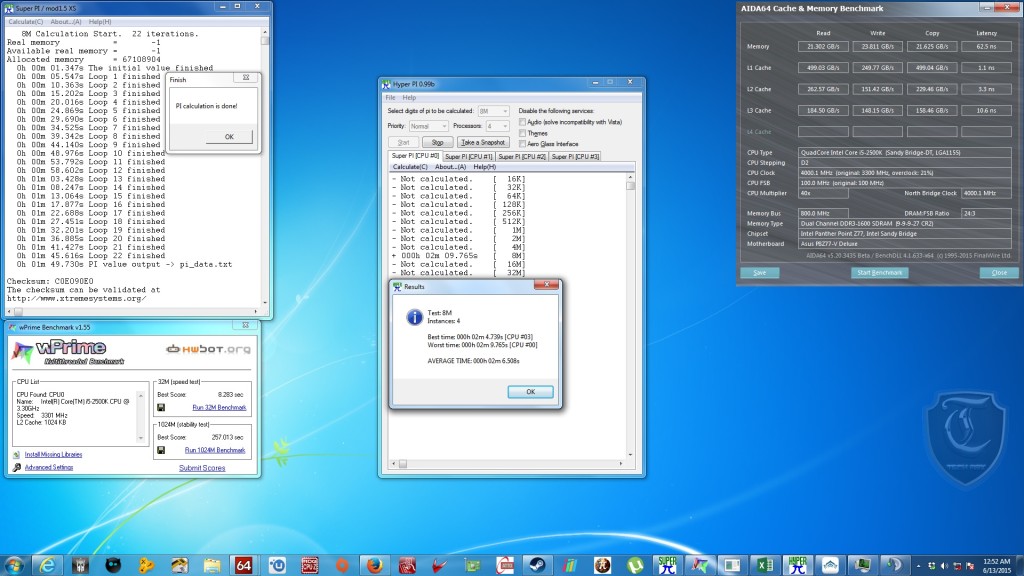 1866 9-10-9-27
2133 10-11-10-30
the kit exceeded all our expectation and overclocked very well with acceptable dram voltages; all this were done with a relatively safe 1.66v on the DRAMS.
We tried a last push with the kit and finally settled in with a validation of 1072.2 MHz @ 11-11-11-30.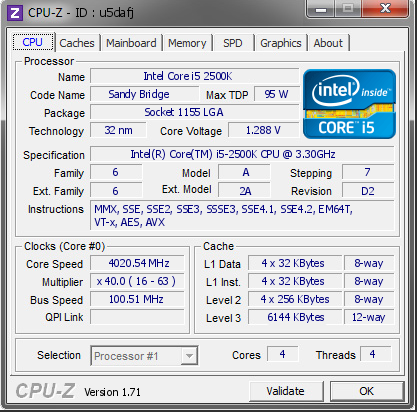 Validation Link : CPU-Z
[nextpage title="Conclusion"]The Memory market and manufacturing scene is oversaturated as of now. Apart from re-branding already available product or rehashing the same design again and again or by playing with specification, one cannot do much which will make them stand out. Avexir came into the market with the intention to stand out and they did precisely that with the Raiden DDR3 kit.
The Raiden manages to keep up quite a good show of performance while looking pretty good, and that's the formula for a winning product in today's world.
Pro's
Overclocks pretty nicely.
Looks pretty awesome, a must have for modders.
Con's
Availability is a problem,specially in this part of the world. the only option is to import which we did.
Little or no clearnence for big air coolers, so the air cooling enthusiasts might want to stay away form this and look for other products in Avexirs lineup.
Keeping in mind all the facts and even with a few shortcomings, I am thoroughly impressed by the kit.
A Gold for you Avexir! Keep up the good work!