ASUS Possibly Hints At Their New DC3 RGB Nvidia Pascal Card? -Rumor
So ASUS via their ASUS Republic of Gamers Page on Facebook possibly hinted towards a new Nvidia pascal card. This is a pure speculation as of now but by the looks of it, it surely looks like their new Pascal card and since it has 3 fans it must be a DC3 instead of the previous Dc2 models with breathing RGB lights which can surely be controlled by the user via ASUS GPU Tweak or other plausible app.
Below is the gif they posted on their FB page:-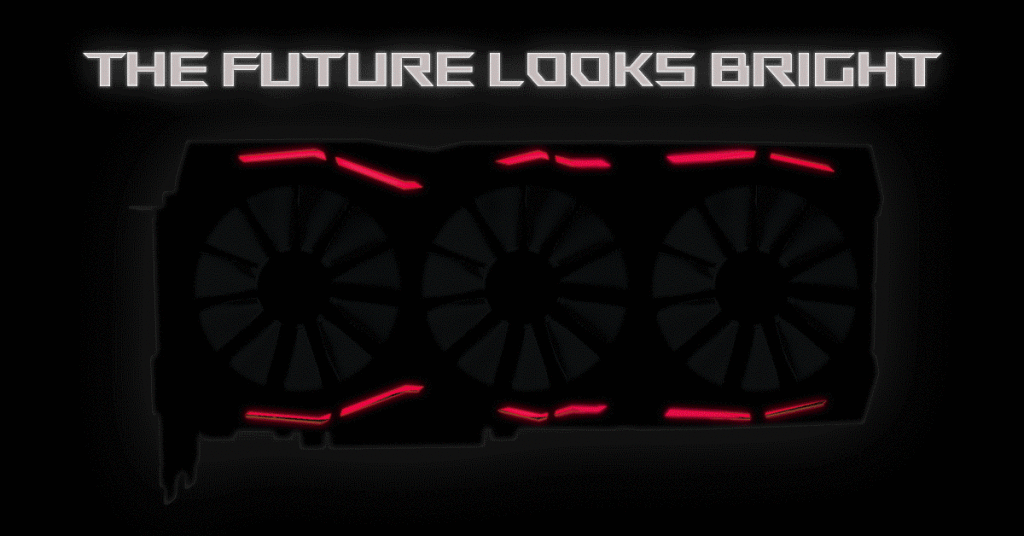 The RGB lights in the top and bottom of the fans indicate that the lights may or may not be controlled from a windows Asus App itself.
It is still unclear which Pascal card it will be powering, whether it will be a 1070 or a 1080 is not yet known. It surely cannot be a 1060 since the card specs have not been officially out by Nvidia but since 1080 is around the corner it may well be a new Asus ROG DC3 8GB GDDR5X 1080 or maybe a 8GB GDDR5 1070.
All this still remains in speculations and you all folks have to wait for more info, till then enjoy the GIF.
We will bring you the latest news on this as soon as more details surface.