The white and silver Sobranco Series always a hit from Asus with people always vying to get their hands on one; however there was a scarcity of GPU's when it comes to matching with the motherboard. Asus however has taken notice of the problem and launched a white themed GTX 950 recently termed the "Echleon".
The Echelon GTX 950 Limited Edition comes fitted with the latest in Premium military-grade TUF components for better heat dissipation and overclocking headroom. At the heart of the GPU we have a  GM 204 chip clocked at 1140MHz (base clock) / 1329MHz (boost  clock) along with 2GB DDR5 Vram clocked at 6610 MHz which translates to about 10% more performance compared to reference so while Asus is not explicitly positioning this card an an overclockers card but with the choice of components along with the out of the box speed this card can be a potent overclocker while looking pretty.
The premium components are also necessary for the new manufacturing process which is termed as Auto-Extreme technology by Asus. The Auto Extreme tech as per Asus claims to be environmentally friendly since the usage of harsh chemicals along with power consumption during the manufacturing process is cut down by a considerable extent.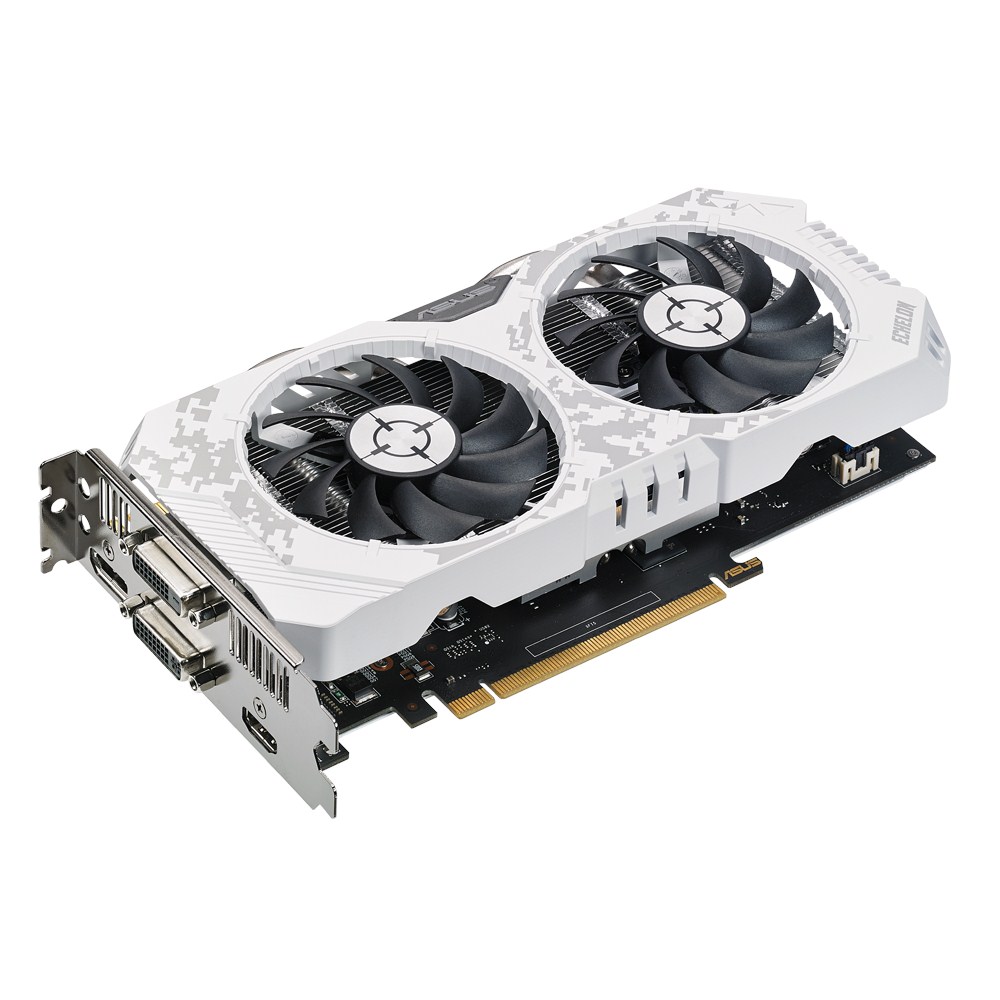 Rounding up the Echelon GTX 950 Limited Edition 1X DVI-D,1x DVI-I,1x HDMI and 1X DP along with HDCP support along with  a 6pin power connector which gives it an 150W TPD.
Echelon GTX 950 will be available at the end of March,2016 in Europe, the Middle East, and Africa and we are expecting Asus India decides to launch this in India too