AMD Radeon R9 470 and R9 480 at Computex
While Nvidia prepares Pascal for tech enthusiasts to feast on, AMD is working on their next-generation FinFET GPUs. From the recent leaks, it looks like that almost all contenders will be revealed at once at Computex. Rumors are paving its way through the internet about Radeon R9 470 and Radeon R9 480 planned to be released at Computex.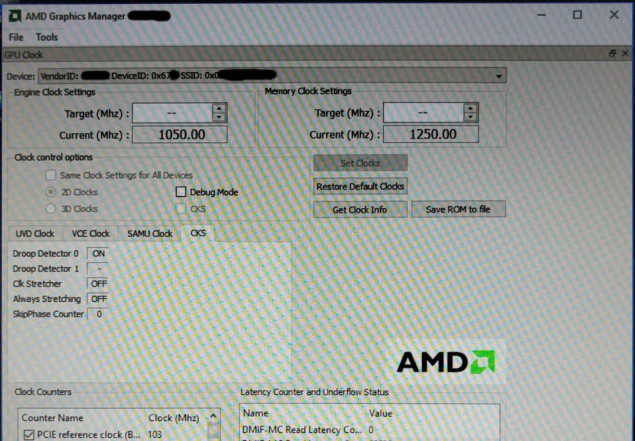 Alleged AMD Polaris 10 GPU bearing the device id "67DF:C4" Leaked Over at VR-World.
Words started spreading as reports from Benchlife were circulated around the internet. The position of GPU pointed towards a rather slower performance of Polaris 10 chip than we previously thought.
As for the GPUs, R9 470 aka Polaris 11 which is codenamed "Baffin", Will be very power efficient with TDP under 50W only, more efficient than its 28nm counterparts and R9 480 aka Polaris 10 which is codenamed "Ellesmere" will  feature TDP around 100W (110-135W). Polaris 10 GPU was demonstrated at Capsaicin where the doubt on its capability for running latest DirectX 12 titles at 1440P with stable 60 FPS was cleared. Considering the look of this, AMD seems to be focusing on the power efficiency of their GPUs this time around.
Polaris 10 GPU "67DF:C4" Specifications
14nm FinFET, GlobalFoundries
Diffused in USA (New York state)
Assembled in Taiwan
2304 Cores (silicon: 2560)
36 Enabled Core Clusters (silicon: 40)
New GPU Architecture (not GCN "1.5")
256-bit Memory Controller
8GB GDDR5/GDDR5X (when available)
Other than Benchlife, VR-World confirms VideoCardz report about the Polaris 10 GPU specs to be pretty accurate. Although they are more precise when it comes to actual clock speeds of Polaris 10 graphics cards. That said Radeon cards based on Polaris 10 67DF are clocked at 800 MHz with some models running at 1050 MHz.