Earlier this month, Nvidia announced the Pascal-based GeForce GTX 1080 and 1070 graphics cards in a massive Press Conference, and now it looks like AMD doesn't want to be left behind, and according to reports, AMD is planning to launch their graphics cards powered by the Polaris 10 and 11 architectures in a Press Conference this month, just before Computex.
According to the report by Thai website Zolkron, AMD "does not want to stay silent" and will announce availability of Polaris graphics cards at the "Las Vegas of Asia", Macau, and the cards will be available for purchase between May 26 and 29, just around the time the GTX 1080 is expected to launch.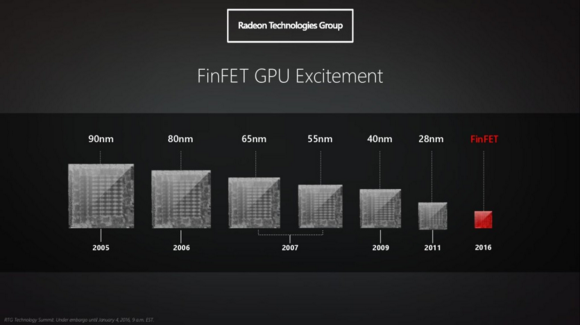 Due to the transcript being in Thai, we have a rough translation below:
Our sources on the inside have reported that AMD can not keep silent anymore, and are prepared to have a press conference for the launch screen in a new family of their own or GPU family, based on Polaris. According to the data source for the report, AMD will launch at the end of this month (around 26 to 29 May) and said to take place at the "Las Vegas of Asia" at Computex prior to start-up a little bit. And has begun sending invitations to various media and then some as well. About the work that has yet to be identified as the details held on this occasion will be used for anything. And there is no job that can be disclosed immediately or not. It is a work in close co-operation that can not disclose any information until a green light from the AMD again.

From the information that we received. It can be considered consistent with the various movements that have come out earlier by that AMD is preparing to launch the card in the Polaris family during the month of May or June. This is a very different look that AMD will hold a press conference during Computex, which begins on May 31 and at the end of April the past, AMD or Lisa Su, CEO of AMD.
Polaris is built on GlobalFoundries' 14nm FinFET technology and is expected to provide a 2-2.5x increase in performance per watt over the previous generation GPUs.