AMD Fury X benchmarks published directly from Far Cry 4 settings Ultra and Ultra HD resolution
AMD has published benchmarks for its newly released Fury X card
A few hours ago in Beijing, AMD held a conference with a bit more depth to the details than in its own E3 event and the subsequent E3 PC Gaming show , where they shared more details regarding their flagship Fury X card .
The performance benchmarks of Far Cry 4 uses Ultra quality setting, and a resolution of 3840 x 2160.
The Radeon R9 Fury X achieves 43 FPS at worst and on average it is 54 FPS.  , highest FPS is however missing
Using Far Cry 4's ultra quality 4K benchmark chart – taken from Anand's Titan X review gives us an indication of the 4K performance of the Fury X compared to other cards.
The Fury X seems to be beating the Titan X in this benchmark , making it quite interesting as well as in line with the leaked benchmarks that are floating around .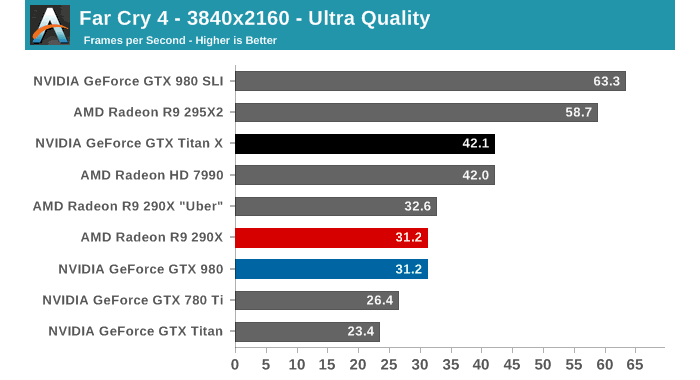 Other images also show cooling card whose GPU usually has to hold at 50 ° C, at 120 mm fan noise on the radiator water cooler than 32 dBA. This makes it noticeably quieter than the reference radial fan cooler NVIDIA GeForce GTX TITAN X .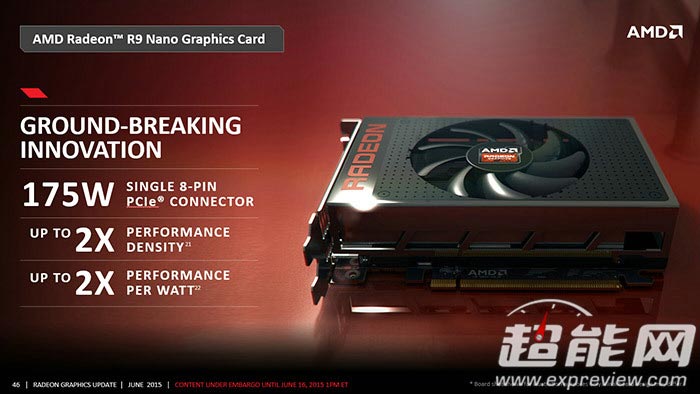 AMD released its 3xx and Fury series of cards at its E3 conference , for more information and the pricing details , check out our
article
!