Yesterday AMD held a special launch event in Australia, where the company announced Radeon RX 400 series starring the RX 470 and the RX 460.
AMD Radeon RX 470
The exact launch date of RX 470 was not yet confirmed. However according to our sources, plan was to launch RX 470 end of this month, with availability planned for early August. Hopefully there will be no delays for it.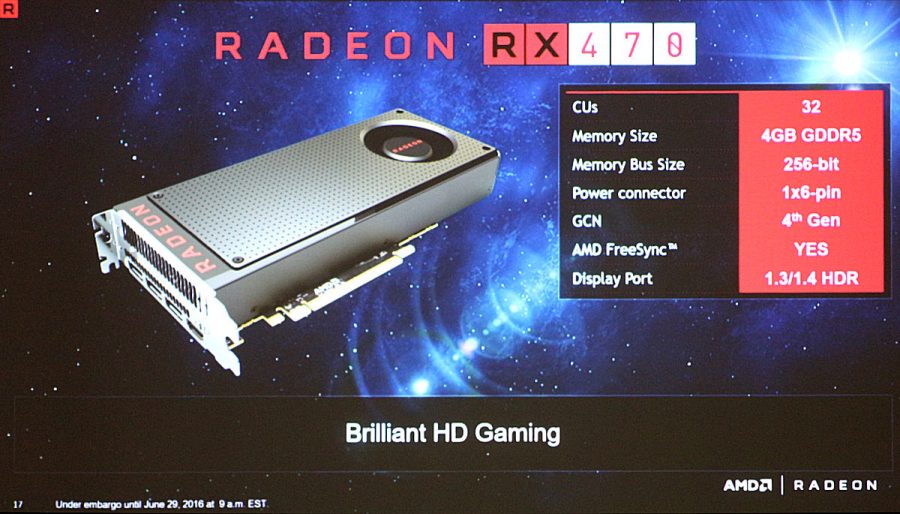 AMD Radeon RX 460
Moving on to e-sports oriented GPU, which is Polaris 11. The Radeon RX 460 features 14 Compute Units with 896 Stream Processors total. Reference design is equipping 2GB GDDR5 memory and 128-bit interface.
Interestingly, new presentation shows different design of RX 460, which looks quite similar to R9 Nano's.
AMD Vega launches in 2017, aims at high-end gaming
Finally, here's the latest GPU roadmap from AMD. It appears that the launch dates for new architectures did not change and Vega is planning to launch in 2017. The only new information here is the note for Vega: 'A high-end architecture for high-end gamers'.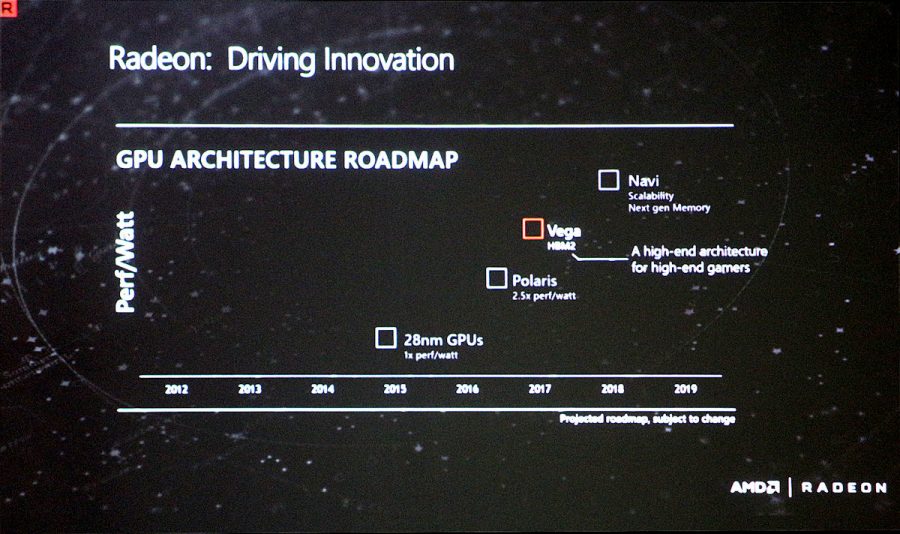 If you wish to watch the full presentation, then here are the links: Part 1, Part 2.