With the release of Radeon Pro Duo just days away, unboxing pictures of the card is being leaked all around the internet.
We bring you some of them for your viewing pleasure courtesy the Chiphell Forum and ibuypowers twitter page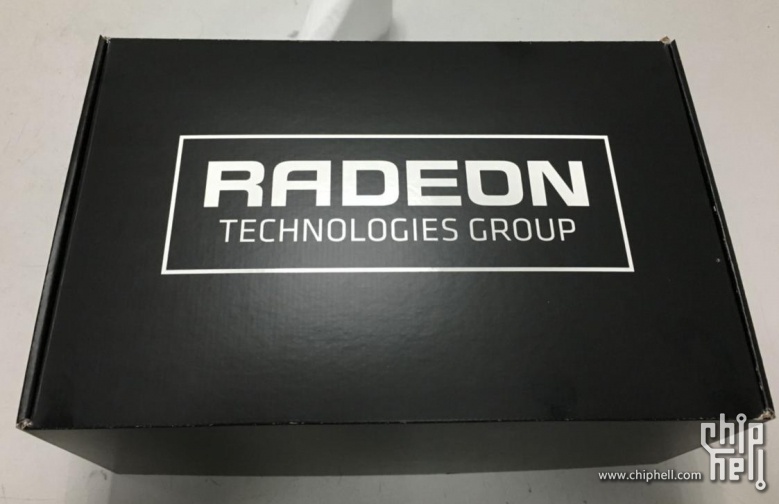 Radeon Pro Duo is based on two of AMD's Fiji GPU cores, giving this GPU a total of 8192 GCN GPU cores and a total of 8GB of HBM memory, all of which is cooled by a custom made Cooler Master AIO water cooler. On the price side of things we have a 1500USD tag which makes it more costly than two fury X,
On the cooling side of things the card will be completely cooled by a thick 120mm radiator and a Cooler Master made AIO liquid cooler unlike the older 295×2 which had an hybrid cooling setup. While little is talked about the cooling but the slides from AMD looks abolutely stunning on paper
The whole card looks very premium with sleeved tubing, soft touch front and back plates, LED logo, matte black PCB and nickel-plated aluminum chassis. As always premium cards commends premium pricing and AMD is asking 1500$ for it which puts it at a tad bit costly than two Fury X's combined, however the fact that is THE fastest Single PCB card ever produced might justify the cost.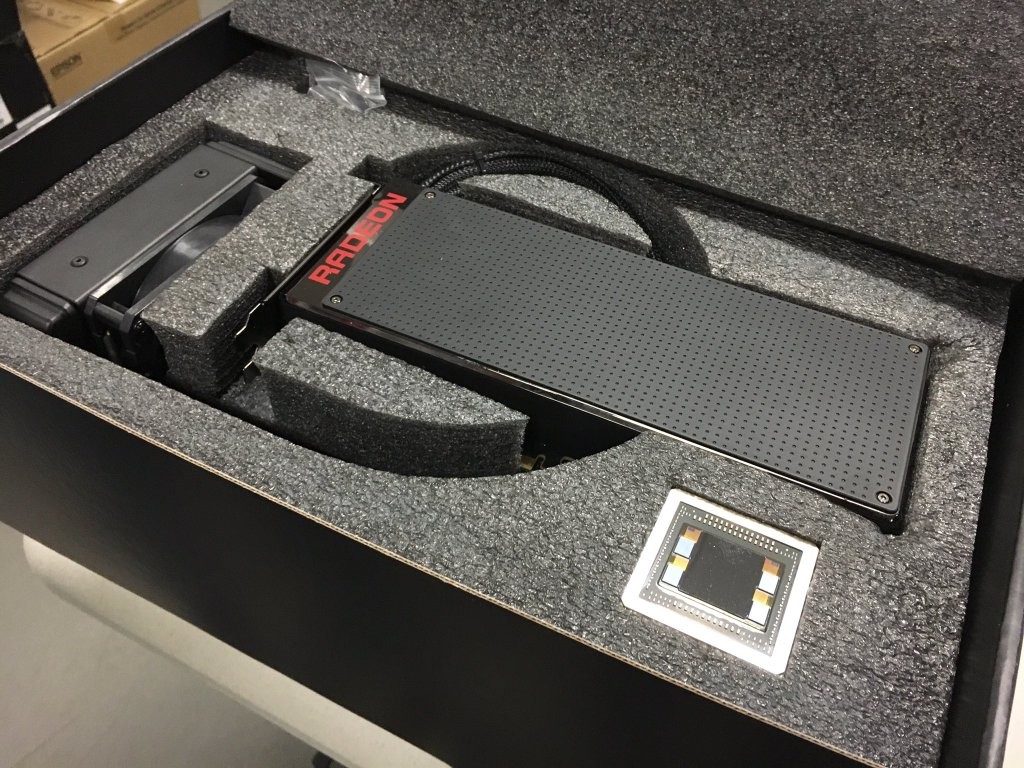 Oh and did we say the card comes with a separete Fiji chip which can be used as a keychain?(atleast we think so).
While we wait for the card to come out officially heres are some specs to drool over
Specifications
Graphics Card Name
AMD FirePro S9300 X2
AMD Radeon Pro Duo
AMD FirePro S9170
Graphics Card Segment
HPC
Workstation/Gaming
HPC
Graphics Core
Fiji XT x2
Fiji XT x2
Hawaii XT
Process Node
28nm Process
28nm Process
28nm Process
Stream Processors
4096 x2
4096 x2
2816
Core Clock
850 MHz
1000 MHz
930 MHz
FP32 Compute
13.9 TFLOPs
16.0 TFLOPs
5.2 TFLOPs
FP64 Compute
0.8 TFLOPs
0.9 TFLOPs
2.6 TFLOPs
VRAM
4 GB HBM x2
4 GB HBM x2
32 GB GDDR5
Bus Interface
4096-bit x2
4096-bit x2
512-bit
Memory Clock
500 MHz x2
500 MHz x2
5.0 GHz
Memory Bandwidth
512 GB/s x2
512 GB/s x2
320 GB/s
TDP / Cooling
300W / Passive
350W / Liquid AIO
275W / Passive
Launch
Q2 2016
Q2 2016
Q3 2015
Price
$5999 US
$1499 US
$3999 US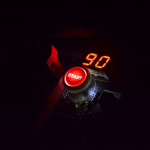 Lawyer by day, Overclocker and reviewer by night, and a sniper in weekends.