Intro
OVERVIEW
     From being components of expensive workstation builds to home grown entertainment PC's, SSDs or Solid State Drives have come a long way since the days of old. With proven high-speed operation and data transfer speeds, a steadily growing number of PC users have gladly adopted SSDs simply because of their sheer utility, although many still doubt the obviously beneficial price to storage curve and hold on to mass storage drives, even though the performance difference between the two heavily compensates for even the smallest amount of data storage. Does the Kingston UV 300 enter a battlefield, set to change the planes altogether? Or does it fall back and into a fray of others just like it, too many promises than can actually be delivered on? Let's find out, shall we?
FIRST IMPRESSIONS
     Off the bat, the very first thing that's noticeable with the UV-300 its very lightweight frame. The top side of the drive is made of metal, while the bottom and the drive housing is a pretty standard fare plastic. The difference, though, is hard to notice, with the same color scheme and surface texture flowing through across both sides of the drive, staying true to tried and tested Kingston design.
 There are two screw holes on either,horizontal side to mount the drive almost anywhere on a case, and a nifty little utility that Kinsgton added was the optional sticky plastic plate to properly align the drive to the mother system in case the thickness of the disk is inadequate to fit in said system [Good job Kingston, we couldn't have even thought of this ingenious little solution by ourselves]. On the front, you've got the standard SATA power and data connection ports, while the rear is as smooth as delectable rear ends could go, and, despite the small, lightweight, form factor the overall build quality of the UV-300 is surprisingly sturdy.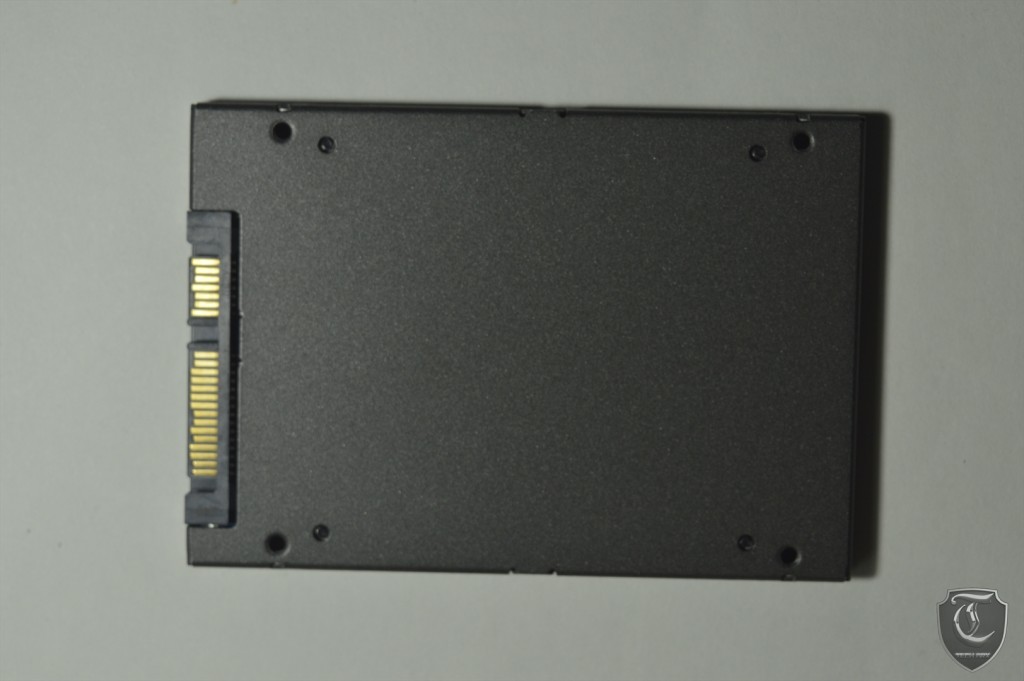 SPECIFICATIONS
     As the first of Kingston's SSDs to use Triple Level Cell (TLC) NAND technology, the UV-300 promises to improve cache levels and reduce the overall cost of the generic SSD, thereby claiming a fair bounty in spearheading a change in the natural price-performance norms of the SSD market . It also comes with the Phison S10 quad-core controller for further optimized performance and endurance, with promised 550MB/s Read and 490MB/s Write speeds that go way beyond, often 10 times the read and write speeds of traditional 7200RPM hard drives.