This tiny device made specifically to cater to the fitness enthusiasts surely packs a punch, the specification of the Xiaomi Mi Band 2 makes it quite obvious.
The complete specification of the Xiaomi Mi Band 2 is as follows :
Battery: 70mAh Lithium polymer with 20-days battery life
Weight: 0 grams
Water Resistant IP67 Standards
Internal Configuration: 0.42″ OLED Display
2nd Gen Bluetooth 4.0
ADI ultra-low power acceleration sensors and photoelectric sensors
Strap size: 235mm total length
155 – 210mm adjustable length
Made of Thermoplastic elastomers, Aluminum
Compatibility: Requires Bluetooth 4.0
Mobile OS requirements: Android 4.4 or iOS 7.0 and above
For Smart Unlocking feature support: Requires phones with Android 5.0 or above and Bluetooth 4.0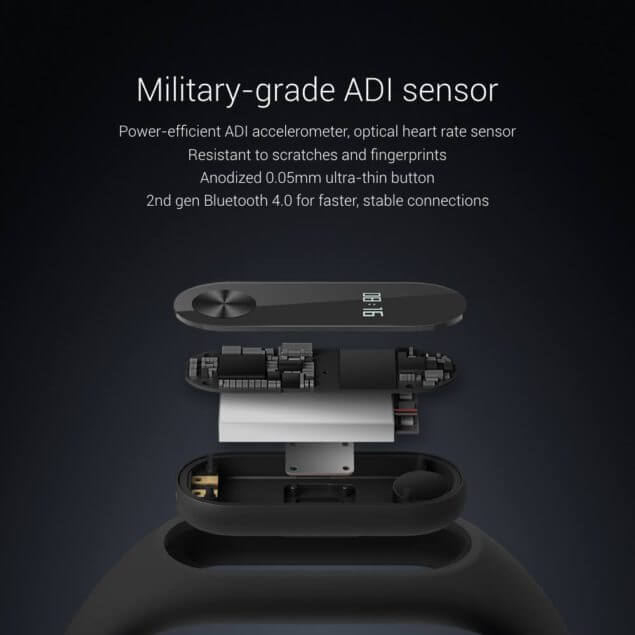 The device gets the IP67 certification allowing it to survive showers/light rain adventures and can go through quite some abuse. To top it all off, it will be priced quite aggressively at 23$.
Addition of an OLED screen and a whopping 20 day battery backup are amongst the best upgrades this device dons over its predecessor. Thanks to the OLED screen the Mi Band 2 can be used independently to monitor the stats as opposed to getting the stats on your mobile screen, but at the end of the day it will still serve as an extension or a plugin to your mobile. Thanks to the incorporated Bluetooth 4.0 data transfer between the band and a mobile is expected to be swift.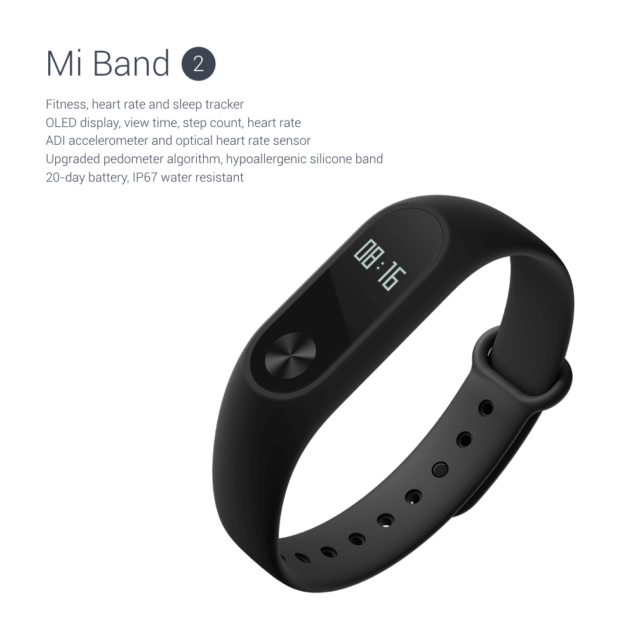 And finally here is some promotional material from Mi.